Opening a Business
Opening a Burglar Alarm Response Services Business
Starting a burglar alarm response services business is a rewarding experience if you have the creativity and tenacity necessary to be a successful entrepreneur. This article contains a few secrets to improve your startup process.
Thinking about opening a burglar alarm response services business? We tell you what you need to know to get started.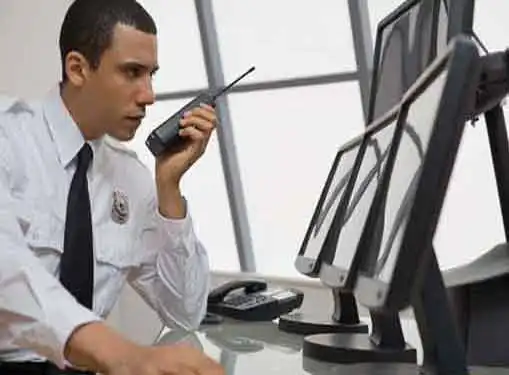 The Burglar Alarm Response Service Business Model
Alarm systems are a major industry in both the residential and commercial sectors. Increasing numbers of home and business owners are recognizing the value of taking a proactive approach to security through the installation of sophisticated security systems and the implementation of various security services.
However, an alarm system alone isn't enough to protect residential and commercial property. Overwhelmed by emergency calls, police departments typically classify burglar alarm response as a low priority, especially since many burglar alarm events turn out to be false alarms.
Burglar alarm response service providers fill a gap in the marketplace by providing their customers with private security response to burglar alarm events. It's important for startup owners to recognize the benefit they provide to their customers (i.e. guaranteed fast response) because it will form the basis of their company's value proposition, marketing messages and sales strategy.
Tips for Startup Burglar Alarm Response Service Providers
Burglar alarm response service companies are specialized businesses that require meticulous operational procedures and flawlessly executed work routines. If you aren't experienced in property security or aren't prepared for the rigors of the job, it's important to acquire training and experience before launching your business. Here are some other things you'll need to launch an effective burglar alarm response service:
Hiring. Good hiring is essential for startup burglar alarm response service businesses. Your customers are relying on your company to protect their property and sometimes even their lives. All hires should be screened for previous security experience and qualifications that meet or exceed industry standards. Generally speaking, former law enforcement officers make excellent candidates for alarm response positions.
System Installation. Don't overlook the installation of quality alarm systems in your startup plan. Most burglar alarm response service companies also sell and install security systems, giving the business an additional revenue stream and ensuring the quality of your customers' alarm systems.
Additional Services. Growth and expansion strategies frequently lead burglar alarm response service providers to engage in a range of related business activities. Although services vary from one company to the next, industry leaders regularly offer consultations, private security, event security, patrol inspections and other services designed to increase their customers' safety.
For current information about the alarm system and security industry, consider participating in the Electronic Security Association (ESA) and other trade organizations.
Business Plans 101 for Burglar Alarm Response Services Business Startups
Startup entrepreneurs slave over the creation of their business plans, investing countless hours in the details of their startup strategy. Now it's time to address details about your industry.
Industry analyses are standard chapters in burglar alarm response services company business plans and are often required by lenders or investors. Industry analyses are critical for contextualizing your startup within an industry setting.
Although you'll need to provide the right information, you'll also need to be careful to avoid common industry analysis mistakes because the wrong tone and content here could negate all of the hard work you've invested in the rest of your business plan.
Don't Ignore Competitors
Prior to launching a burglar alarm response services business within your community, it's a smart move to find out what the competition looks like. We've provided the link below to help you get a list of local competitors in your city. After following the link, enter your city, state and zip code to get a list of burglar alarm response services businesses in your area.
If there's too much competition, it may be wise to consider starting the business in a less competitive marketplace.
Finding a Non-Competitive Business Mentor
If you want to open a burglar alarm response services business you really ought to speak with somebody who is already in the business. Local competitors are not going to give you the time of day, mind you. What's in it for them?
Fortunately, somebody who runs a burglar alarm response services business outside of your community will be much more likely to talk with you, given that you don't compete with them in their area. Indeed, many experienced entrepreneurs enjoy offering advice to startup entrepreneurs. Our estimate is that you may have to contact many business owners to find one who is willing to share his wisdom with you.
How does one quickly and easily locate somebody who runs a burglar alarm response services business who is willing to talk to you but doesn't live nearby?
Simply, try our helpful link below, type in a random city/state or zipcode, and start calling.
Entrepreneurial Alternatives for Burglar Alarm Response Services Businesses
Common sense will tell you that to enter the world of burglar alarm response services business, you'll either need to start a new business or acquire a promising company on the business-for-sale marketplace. Although startup burglar alarm response services businesses are common, many new entrepreneurs overlook the benefits of buying a burglar alarm response services business on the business-for-sale marketplace.
If you're on the fence consider this: There has never been a better time to acquire a burglar alarm response services business. The down economy has resulted in a glut of available businesses, many of which can be acquired for bargain prices.
Explore Franchising Options
The odds of avoiding failure in business immediately improve when you choose to franchise in lieu of doing everything yourself.
Before you get too far along in your plan to open a burglar alarm response services business, it's worthwhile to check out whether purchasing a franchise might increase your chances of success.
The link below gives you access to our franchise directory so you can see if there's a franchise opportunity for you. You might even find something that points you in a completely different direction.
Related Articles on Starting a Company
These additional resources regarding getting started as an entrepreneur may be of interest to you.
Share this article
---
Additional Resources for Entrepreneurs