Entrepreneur Idea Guide
Opening a Hardware Store
These tips are perfect for those of you who plan on opening a hardware store. Read these tips before you start!
Wondering how to start a hardware store? We take you step-by-step from start to success.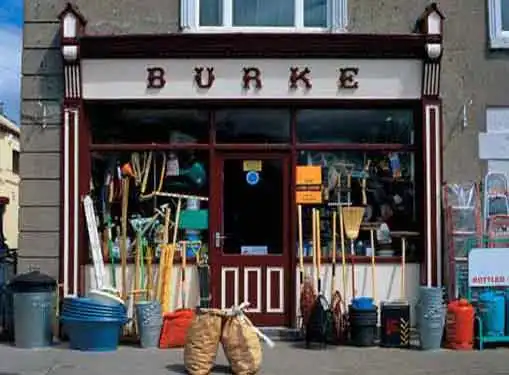 Breaking Into the Hardware Retail Industry
Hardware retail is another example of an industry that was once dominated by small independent operations, but has now been overrun by large, chain stores like Home Depot and Lowes.
The good news for startup entrepreneurs is that today's hardware consumers have begun to recognize the limitations of chain retail hardware, creating opportunities for independent startups to capture market share by focusing on customer service, in-store expertise and a more relational buying experience.
At the same time, the North American Retail Hardware Association (NRHA) points out that 60% of hardware shoppers intend to increase online purchasing as a way to compensate for their disappointment with brick-and-mortar establishments -- and that makes a quality business website an important part of your hardware store startup strategy.
Hardware Startup Essentials
The first year is critical for your hardware store startup. Your success or failure will largely be determined by your ability to navigate a handful of essential issues and requirements during the startup phase:
Customer Service. Customer service is important for any small business. But in hardware retail, customer service has life and death implications because hardware shoppers expect store personnel to be capable of providing expert advice about a wide range of DIY projects. As an independent hardware store, customer service should be one the primary things that sets you apart from chain retailers.
Inventory. Hardware shoppers also expect their hardware retailer to stock enough inventory to handle their last-minute DIY projects. During the economic downturn, some hardware retailers cut back on inventory and subsequently lost customers. Industry estimates peg the initial inventory investment at around $35 per square foot of retail space. Expensive? Sure, but the alternative is the inability to build a loyal customer base.
Hiring. At some point in the not-so-distant future, your startup will hire its first employee. The personnel you hire at the beginning of your startup's life will set the tone, so you had better get it right. Ideally, you're looking for hires that have both the retail and hardware experience necessary to sustain your customer service emphasis.
How to Create a Winning Hardware Store Business Plan
If you've done your homework, you already know that writing a business plan is the most critical thing you can do for your company.
Although it might seem like an unnecessary formality, your hardware store's business plan is a document that will shape your goals and strategies on a go-forward basis.
Furthermore, a good business plan will help you avoid key startup mistakes. If your business plan includes accurate industry metrics and conservative forecasts, your business will be less vulnerable to market fluctuations and catastrophic surprises.
Can Local Business Sustain You?
If you are similar to most hardware stores, much of your customer base will be local community members. In making your business projections, don't assume that your business will immediately be popular with the local community. To survive, you need to be able to do well enough, even if business ramps much more slowly than expected.
Check Out Competitors
Prior to opening a hardware store within your community, it's a smart move to find out what the competition looks like. Try our link below to find competitors in your area. Complete the form by entering your city, state and zip code to get a list of hardware stores that are close by.
How are you going to successfully complete with existing firms? It's important that you never underestimate the competition.
Find Good Remote Business Advice
As part of your due diligence on opening a hardware store, be sure to learn as much as you can from somebody who is already in the business. If you think your local competitors will give you advice, you're being overoptimistic. It'd be crazy for them to teach you the business.
However, an entrepreneur who owns a hardware store in another town may be willing to share their entrepreneurial wisdom with you, once they realize that you are not going to directly compete with them in their community. In fact, they are often very willing to share startup advice with you. If you are persistent, you can find a business mentor who is willing to help you out.
How do you locate an entrepreneur who is running a hardware store who is willing to advise you because you live in different cities?
No problem! Just use the link below and try a random city/state or zipcode. Then start dialing for advice until you are successful.
Acquisitions vs. Startups
Unfortunately, many inexperienced hardware store entrepreneurs approach ownership with the mistaken idea that a startup is their only option when they could also pursue a business acquisition.
Both ownership strategies have their benefits and drawbacks. For first-time business owners, it makes more sense to buy an existing hardware store than to attempt to build one from the ground up.
The good news is that a hardware store acquisition is a recognized name and usually comes with a loyal customer base. In a best case scenario, you'll be able to locate a turnkey operation with proven profitability and a well oiled business model.
Explore Franchising Options
Time and time again, we see inexperienced entrepreneurs stumble during the first few months of hardware store ownership. Why? Primarily because the dream of small business ownership doesn't always factor in the challenges involved with getting a new company off the ground.
If this is your first foray into the world of business ownership, franchising may be the way to go. Our hardware store franchise directory offers a variety of hardware store franchise opportunities, many of which may be the perfect fit for your personal and professional goals.
Other Useful Articles for Startup Entrepreneurs
These additional resources regarding starting a business may be of interest to you.
Buying vs. Starting a Business
Share this article
---
Additional Resources for Entrepreneurs