Good Startup Businesses
Opening a Junk Car Removal Business
Always wanted to be your own boss and own a junk car removal business? We discuss the mistakes that frequently cause problems to aspiring entrepreneurs.
Wondering how to start a junk car removal business? We take you step-by-step from start to success.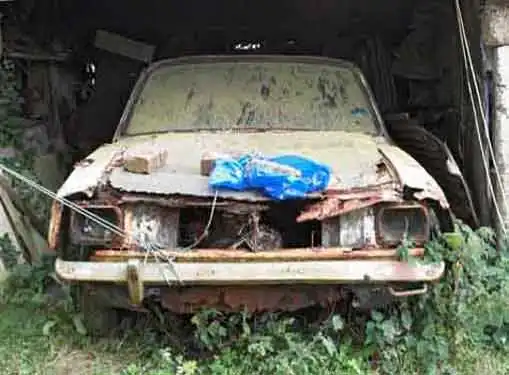 The Mechanics of a Profitable Junk Car Removal Business
On the surface, junk car removal would appear to be a counter-intuitive business model. People call your company to tow away their rusted out vehicles and instead of collecting a fee, you pay them for your services.
But junk car removal entrepreneurs are masters at playing the margins. Most junk car vehicles can be stripped and sold for parts and/or scrap metal. Occasionally, you may come across a vintage vehicle that has value for collectors. The key is knowing what you have, how much it's worth and where to find buyers.
Startup Requirements for Junk Car Removal Businesses
The startup capital requirements for a junk car removal business are relatively minimal. But there are a few essentials that need to be in place before you start dropping coin on old clunkers:
Tow Truck(s). Right away, you're going to need a way to safely and efficiently transport junk cars. A tow truck is a good start, but a flatbed tow truck is even better since the majority of the vehicles you'll buy won't be safe to tow.
Garage. After you pick up vehicles, you'll need an industrial or commercial space to strip them and prepare them for scrap. It doesn't have to be fancy, but it does need to be outfitted with the proper tools and equipment.
Call Center. Either a receptionist or call center employee needs to be on-hand to take customer calls and arrange pickups.
Website. Have you thought about how your customers will find you? These days, most customers will locate your business online. A high quality business website that has been search engine optimized is a must for profit-minded junk car business owners.
Industry Knowledge. It's impossible to succeed in the junk car industry without a thorough knowledge of scrap metal pricing, vehicle values, parts values and the collectibles market.
Business Plan Mechanics for Junk Car Removal Businesses
Haven't created a business plan for your junk car removal business yet? You could be in big trouble.
At Gaebler, we advise new business owners to keep your business plan simple. Ultimately, your business plan is intended to be a resource for you, the business owner.
Instead of investing countless hours in a lengthy business plan, put pen to paper now and document the essentials with the understanding that your plan will be revised as you move forward.
Take a Look at the Competition
Well in advance of opening a junk car removal business in your town, it's a smart move to find out what the competition looks like. Use the link below to get a list of local competitors in your city. After clicking on the link, type in your city, state and zip code to get a list of junk car removal businesses near you.
Gain a knowledge of how existing firms have positioned themselves in the marketplace, and then design your business in a way that sets you apart from the others.
Getting Advice from Experienced Entrepreneurs
Once you've finished assessing the competion, you really ought to talk to somebody who is already in the business. If you think your local competitors will give you advice, you're being overoptimistic. It'd be crazy for them to teach you the business.
Thankfully, an owner of a a junk car removal business in another town can be a great learning resource for you, as long as they don't view you as a competitive threat. Many business owners are happy to give advice to new entrepreneurs. Our estimate is that you may have to contact many business owners to find one who is willing to share his wisdom with you.
So, what can you do to find a junk car removal business founder on the other side of the country to talk to?
Simple. Let your fingers do the walking by using the link below.
Why You Should Buy (Instead of Start) a Junk Car Removal Business
It's no secret that entrepreneurs have a strong impulse to build companies from the ground up.
Yet a healthier and safer strategy may be to purchase an existing junk car removal business.
Existing junk car removal businesses are proven operations with dependable revenue streams. When you buy, you also gain the ability to sidestep all of the trial-and-error that comes standard with any junk car removal business startup.
Is Franchising the Right Option?
You should know that your odds of doing well in business immediately improve if you opt for franchising instead of doing it all on your own.
Before you get too far along in your plan to open a junk car removal business, you should assess whether buying a franchise could alleviate your startup process.
The link below gives you access to our franchise directory so you can see if there's a franchise opportunity for you. You might even find something that points you in a completely different direction.
Related Articles on Starting a Company
These additional resources regarding starting a business may be of interest to you.
Questions to Ask Before Starting a Business
Share this article
---
Additional Resources for Entrepreneurs