How Do I Start a Business
Opening a Pet Insurance Business
Starting a pet insurance business is your ticket to owning a good, stable business if you have the creativity and tenacity necessary to be a successful entrepreneur. We offer nuts-and-bolts information to give you a jump-start on planning for your business.
Thinking about opening a pet insurance business? We tell you what you need to know to get started.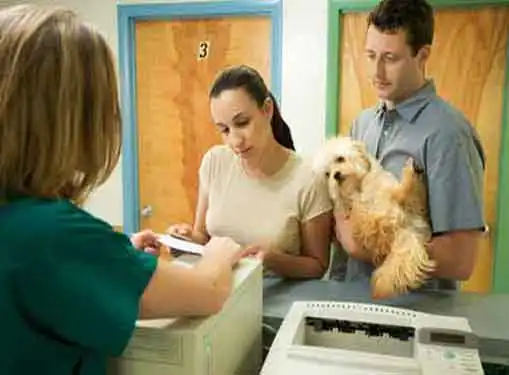 The Particulars of Pet Insurance
According to industry estimates, there are currently about a million active pet insurance policyholders, paying $400+ million in total direct written premiums. And the industry is expected to grow at a rate of 18% per year. Sound like a lot? It is - but it doesn't come close to covering the pet population in the U.S. The most generous estimates suggest that less than 3% of the nation's dogs and cats are covered by pet insurance policies.
That's good news for pet insurance entrepreneurs because the industry has tons of potential for growth in the coming years. Today's consumers are extremely dedicated to their pets. But with the cost of veterinary care skyrocketing, pet insurance may be the most practical way to provide for the medical needs of our furry friends.
However, if you think you can simply hang a shingle and start selling pet insurance policies, you're in for a rude awakening. The insurance industry is highly regulated and you'll need either vast sums of startup capital or relationships with established insurance providers to get off the ground. So to break into the pet insurance industry, you'll need a solid startup plan and the dedication to persevere through a long (often several years) startup process.
Three Strategies for Pet Insurance Entrepreneurs
There are many different ways to get started in pet insurance. Here are just three of the avenues you can take toward pet insurance entrepreneurism.
The Agency Path. In the insurance business, entrepreneurs typically open an agency, selling policies that have been underwritten by large insurance companies. But unlike the casualty and health insurance fields, there are few underwriters in the pet insurance game. Although this may be changing, be prepared to invest a significant amount of time in locating an underwriter willing to embrace your startup agency.
The Underwriting Provider Path. The process for becoming a pet insurance underwriter is much more complicated than becoming an agency, but it may be your only option. Start by contacting your state's Insurance Commissioner's Department to determine the requirements in your geographic territory. From there, you'll need to acquire substantial capital ($3 million to $5 million) for reserves and coverage payouts.
The Strategic Alliance Path. A strategic alliance can provide the best of both worlds. If you lack sufficient startup capital, consider approaching one or more large veterinary hospitals in your area, inviting them to make a strategic investment in your startup. Although you'll run the startup and take an ownership interest, the veterinarian hospitals will benefit from ROI and increased opportunities to provide services for their animal patients.
How to Write a Top Quality Pet Insurance Company Business Plan
If it includes hard numbers, a pet insurance company business plan can become the catalyst for an executable business strategy.
In contemporary business culture, business plans are also litmus tests used by external interests to assess real world viability and marketability.
Early in the process, it's worth your time to learn how to write the market analysis section of a business plan. While a robust market analysis can be a selling point for a pet insurance business startup, weak market research is a sure giveaway for a business that hasn't invested adequate effort in planning.
Evaluate Competitors
Well in advance of opening a pet insurance business in your area, it's essential to determine how you will fit in the competitive landscape. Try our link below to generate a list of competitors in your area. Simply enter your city, state and zip code to get a list of pet insurance businesses in your town.
Is the established competition doing a good job? It's important to understand their strengths and weaknesses and think through how you'll stake up against those established businesses.
Learn from Others Who Are Already In This Space
Once you've finished assessing the competion, it's a wise move to talk to somebody who is already in the business. Local competitors are not going to give you the time of day, mind you. Why would they want to educate a future competitor?
However, a fellow entrepreneur who has started a pet insurance business in another town can be a great learning resource for you, after they realize you reside far away from them and won't be stealing their local customers. In fact, they are often very willing to share startup advice with you. In my experience, you may have to call ten business owners in order to find one who is willing to share his wisdom with you.
How does one quickly and easily locate a pet insurance business manager in another community?
Simple. Let your fingers do the walking by using the link below.
Entry Options for Pet Insurance Businesses
Would-be pet insurance business business owners can either launch a new business or acquire an existing operation.
Startup pet insurance businesses can be attractive because they allow the entrepreneur to have more control and greater influence. Yet startups are also more difficult to finance because their nature is inherently risky.
Acquired pet insurance businesses are known quantities - and are less risky for lenders. On the whole, buying a business minimizes uncertainty as well as many of the objections lenders use to disqualify startup entrepreneurs from financing.
Don't Forget About Franchising As an Option
Franchising is a smart move for entrepreneurs just getting started in small business ownership. Franchises are popular because they are based on a business model that works. The nation's leading franchisors know their way around the industry and are now passing their learnings on to the next generation of business leaders. Today's franchises offer a range of opportunities for ambitious startups.
For more information about insurance franchise opportunities, click on the link below to explore our franchise directory.
Other Useful Articles for Startup Entrepreneurs
These additional resources regarding getting started as an entrepreneur may be of interest to you.
Share this article
---
Additional Resources for Entrepreneurs