I Want to Start a Small Business
Opening a Vegetarian Restaurant
This advice is written for entrepreneurial folks who hope to start a vegetarian restaurant. Read this before you open up shop.
Wondering how to start a vegetarian restaurant? We take you step-by-step from start to success.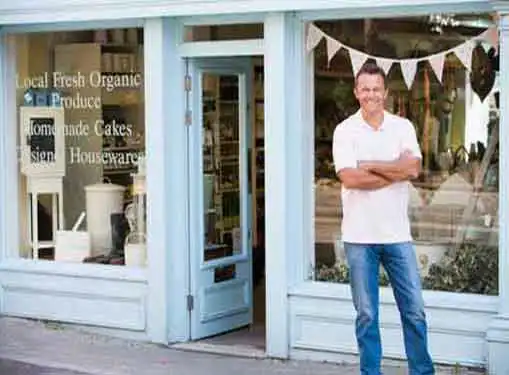 The Business of Vegetarianism and Veganism
Vegetarian and vegan restaurants are on the rise in the U.S. as increasing numbers of consumers prefer meatless dishes or dishes that contain no animal products at all (e.g. eggs or milk).
Successful vegetarian food providers and restaurants have become adept at surfing the tides of health-consciousness and flavorful cuisine. Regardless of whether or not your motivation for opening a vegetarian restaurant has an ethical basis, you'll need to come to terms with the fact that taste and presentation are more important selling points than dietary philosophy in a new vegetarian/vegan restaurant.
With that in mind, you'll need to perfect your veg-only cooking skills before embarking on a vegetarian restaurant launch. Until you can deliver dishes that taste as good or better than above average meat dishes, you're simply not ready to start serving vegetarian cuisine to the public.
Essential Elements of Successful Vegetarian Restaurants
The rising popularity of vegetarian and vegan cuisine will not guarantee the success of your new vegetarian restaurant. Thriving vegetarian eateries also require several other ingredients, starting with the right location. The idea is to situate your startup in an area that is frequented by upscale, health-conscious consumers. Anything less and it's a crapshoot whether you'll be able to generate enough traffic to sustain your operation.
You'll also need to have a steady supply of fresh ingredients. As a vegetarian restaurateur, your dishes will be judged by the quality of your produce and other ingredients. Slightly imperfect produce may get a pass at a traditional restaurant, but your patrons won't be nearly as forgiving. Work to establish and maintain a network of dependable suppliers for your startup.
Startup Priorities for Vegetarian Restaurateurs
It's easy to get overwhelmed with everything that needs to be done to get your vegetarian restaurant off the ground. During the startup phase, it's especially important to practice effective time management and maintain a focus on startup priorities.
If health and safety certifications aren't on your list of startup priorities, they should be. You may need to make major changes to your space or startup plan to meet health code standards, so the sooner you begin looking at code requirements, the better.
You'll also want to prioritize the creation of your menu. Finalize your dishes early so they can be printed on attractive menus and used in promotional vehicles (e.g. website, brochures, etc.) to market your restaurant.
How to Write an Effective Vegetarian Restaurant Business Plan
It's virtually impossible for your vegetarian restaurant to succeed without an effective business plan.
Accuracy and an eye for detail count when writing a business plan. Fudging the numbers is the equivalent of sabotaging your vegetarian restaurant's strategic interests.
The more effort you invest in the details of your plan, the greater the payoff you will receive from your efforts. As a further guide, consider what the experts say about business plan writing.
How to Become a Local Success
New vegetarian restaurants must work hard to gain the support of their local communities. Compared to other kinds of businesses, vegetarian restaurants are highly local, i.e. they mainly market to customers in the local area. If local residents don't view your startup favorably, it could be difficult to achieve lasting success.
Take a Look at Competitors
Prior to launching a vegetarian restaurant in your area, it's a good idea to determine what the competition looks like. Use the link below to find competitors nearby. Just enter your city, state and zip code to get a list of vegetarian restaurants in your community.
Before you open up shop, make sure you know what you will offer to your customers that provides a significant advantage over your competition's offering.
Learning More About the Industry
If you are seriously contemplating launching a vegetarian restaurant, be sure to talk to somebody who is already in the business. If you think your local competitors will give you advice, you're being overoptimistic. It'd be crazy for them to teach you the business.
However, a fellow entrepreneur who has started a vegetarian restaurant on the other side of the country may be willing to share their entrepreneurial wisdom with you, provided that you won't be directly competing with them. Indeed, many experienced entrepreneurs enjoy offering advice to startup entrepreneurs. It can take a while to find an entrepreneur who is willing to talk, but it's well worth the effort.
How do you locate an owner of a vegetarian restaurant in another community?
Easy. Find them using our link below and start calling until you are successful.
Tips for Buying a Vegetarian Restaurant
It's fairly common for vegetarian restaurant entrepreneurs to gain entry through a business acquisition.
Although buying a vegetarian restaurant offers several advantages for startup entrepreneurs, there are still several key factors to consider. The first criteria to consider is whether the existing business can be adequately adapted to your business philosophy.
If the business is right for you, the assistance of a business broker will help all of the rest of the pieces of the process fall in place and you will be well on your way to owning a proven vegetarian restaurant.
Don't Rule Out Franchising
The probabilities on your growing your business immediately improve if you buy a franchise and benefit from the prior work of others and their lessons learned.
If you are thinking about opening a vegetarian restaurant, a smart move is to assess whether franchise opportunities in your space might help you on your entrepreneurial journey.
The link below gives you access to our franchise directory so you can see if there's a franchise opportunity for you. You might even find something that points you in a completely different direction.
More Advice for Startups
These additional resources regarding starting a business may be of interest to you.
Recurring Revenue Business Models
Questions to Ask Before Starting a Business


Share this article
---
Additional Resources for Entrepreneurs