Starting a Business
Opening an Auto Warranty Services Business
Opening an auto warranty services business can get you on the path to a secure financial future if you do it right. We offer nuts-and-bolts information that can make your business profitable, stable and built to last.
Thinking about opening an auto warranty services business? We tell you what you need to know to get started.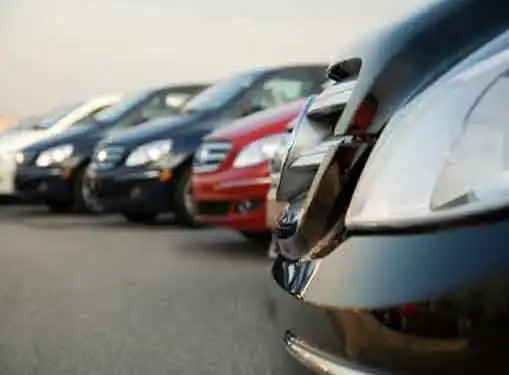 Why Auto Warranty Services?
An auto warranty services business isn't an obvious startup option for most entrepreneurs. After all, aren't warranties handled directly by manufacturers and dealers? Yes -- but sooner or later, manufacturer warranties expire. And in the secondary auto market, auto buyers are often interested in purchasing their own warranties for their vehicles.
As an auto warranty service provider, it's your job to fill gaps and opportunities that aren't covered by the manufacturer warranties for new vehicles. Your startup will serve as a representative or broker for large insurance companies and vehicle service contract administrators.
In essence, your business model will succeed or fail based on your ability to serve as the bridge between major insurers and auto buyers.
Finding Customers
The best auto warranty services companies are constantly hustling to locate and convert new customers. If you don't have the passion and energy to turn over every available rock to find customers, this may not be the industry for you. But if drive and hustle are your forte, here are some of the places and techniques you can employ to locate auto warranty customers:
Business Website. A high quality business website can extend the reach of your auto warranty business beyond your local geography. With today's technologies, there is no incentive for warranty customers need to buy local. By fielding a SEO rich business website with the ability for users to request an estimate, you can attract and convert substantial amounts of new customers.
Dealer Relationships. Small auto dealerships are always looking for ways to offer value-added features to car buyers. Even though large dealerships tend to have their own financing and warranty departments, it may be possible to forge strategic alliances with both large and small dealerships based on your rates, coverage and service offerings.
Personal Referrals. It's true -- word of mouth really is the best form of advertising. It's not hard to invite satisfied customers to refer you to their friends. But these days, you can take that a step further by encouraging positive referrals through a social media strategy that leverages referrals via sites like Facebook and Twitter.
How to Be an Ethical and Responsible Provider
The vast majority of providers in the extended auto warranty market follow all of the rules and regulations, making sure that they do right by their customers. A few years ago, however, a few bad actors in the vehicle service contracts industry engaged in robo-dialing and various deceptive marketing practices, giving the entire industry a black eye and drawing scrutiny from numerous regulatory bodies.
As such, ensure that you communicate to potential customers that you are an ethical provider. The best way to do this is to receive certification from the Vehicle Protection Association (VPA), an industry trade association. As an added incentive, many financing companies that provide payment plans for vehicle service contracts now require VPA certification as a prerequisite to providing financing; in other words, if you want to offer payment plans to your customers, you'll need to get certified.
In addition to obtaining VPA certification, you will need to carefully monitor your Better Business Bureau rating and make sure that you promptly respond to and resolve any customer complaints.
Elements of an Auto Warranty Services Company Business Plan
Looking for a one-size-fits-all business plan? Good luck. . . because it doesn't exist. However, the most effective business plans do address specific sound business plan elements:
Mission Statement – Your description of your auto warranty services business's reason for existing.
Goals & Objectives – A list of mile markers on your auto warranty services business's road to success.
Financial, Marketing & Action Plans – Specific plans that describe your business environment, demographic targets and quantitative estimates.
Take a Look at the Competition
Prior to opening an auto warranty services business in your town, it's a smart move to find out how many competitors you have. Use the link below to find competitors in your area. After clicking on the link, type in your city, state and zip code to get a list of auto warranty services businesses near you.
It's important to be aware of what the competition is doing. Take the time to visit the competition to properly assess their strengths and weaknesses.
A Good Source of Advice
As part of your due diligence on opening an auto warranty services business, the next step is to talk to somebody who is already in the business. If you think owners of nearby auto warranty services businesses will give you advice, think again. It'd be crazy for them to teach you the business.
Fortunately, somebody who runs an auto warranty services business outside of your community can be a great learning resource for you, as long as they don't view you as a competitive threat. Indeed, many experienced entrepreneurs enjoy offering advice to startup entrepreneurs. If you are persistent, you can find a business mentor who is willing to help you out.
Do you know how to find somebody who runs an auto warranty services business outside of your area who is willing to talk?
Here's one way to do it. Just use our link below, find somebody and call them.
Three Arguments for Buying an Auto Warranty Services Business
It's almost always preferable to buy an auto warranty services business than to pursue an auto warranty services business startup.
You'll want to conduct a comprehensive due diligence process, but here are three arguments why you should think about buying instead of a startup.
Proven Profitability. Startups struggle to bring in revenue right out of the gate while existing businesses usually have a steady stream of income.
Operational Efficiency. When you're shopping for an auto warranty services business, be sure to look for ones that have all of the necessary processes and systems to ensure seamless operations from your first day of ownership.
Capital Acquisition. In general, it's easier to finance an existing business than it is to fund a startup. While a startup only exists on paper (initially), established businesses have the benefit of historical earnings statements and tangible assets.
Don't Forget About Franchising As an Option
For many entrepreneurs, franchising is an attract alternative to starting a business from ground zero. Franchises are popular because they are based on a business model that works. The nation's leading franchisors know their way around the industry and are now passing their learnings on to the next generation of business leaders. Today's franchises offer a range of opportunities for ambitious startups.
Just click the link below to learn more about automotive services franchise options.
Related Articles on Starting a Company
These additional resources regarding getting started as an entrepreneur may be of interest to you.
Questions to Ask Before Starting a Business


Share this article
---
Additional Resources for Entrepreneurs