Startup Advice
Opening an Escrow Title Company
Launching an escrow title company is a rewarding experience as long as you separate yourself from the competition. This article contains a few secrets that can make your business profitable, stable and built to last.
Thinking about opening an escrow title company? We tell you what you need to know to get started.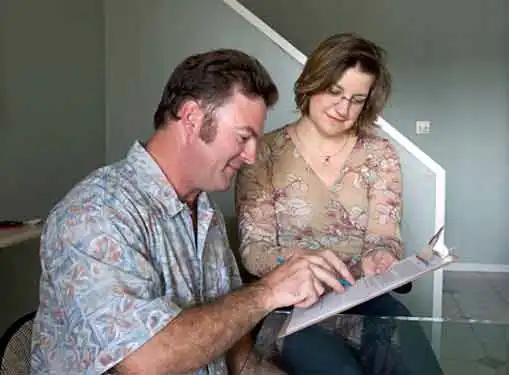 Title and escrow companies help real estate closings proceed smoothly without any snags.
Understanding the Title & Escrow Industry
The title and escrow industry is a foundational element of the U.S. real estate market. Prior to the sale of commercial or residential property, buyers and sellers engage title and escrow companies to facilitate various aspects of the transaction, ensuring the completion of a legal and orderly transfer of property.
Escrow refers to the retention of earnest money and other deposits by a neutral third-party; a title search, on the other hand, researches the property's abstract of title to establish legal ownership and to disclose any liens, judgments or easements that are held against the property being transferred.
Although title and escrow functions don't have to be provided by a single entity, it's not uncommon for industry SMBs to handle both title and escrow requirements for their clients. However, both title and escrow are regulated activities that require licensing or approval from the state, so you'll need to research the requirements in your jurisdiction before launching your startup.
Office Space Tips for Startup Escrow & Title Companies
Title and escrow companies don't routinely meet their clients face to face. For the most part, your client contacts will be limited to the attorneys, lenders and real estate agents that represent buyer/sellers, and most of your communication will take place by phone or email.
The benefit of limited face-to-face contact is that you can get by with a small office in a space that is located near the courthouse and legal community. However, the exacting nature of the title and escrow industry means that your office space needs to be highly organized and structured to accommodate accurate recordkeeping, efficient workflows and instant document retrieval.
Advertising Options for Title & Escrow Firms
Title and escrow companies are primarily B2B operations, at least in terms of the way they market themselves. So rather than developing a marketing plan that targets a broad, non-segmented consumer base, you'll want to focus on advertising tactics designed for the B2B arena.
Direct mail campaigns, lead lists, email campaigns and other marketing techniques are all legitimate ways to advertise a title and escrow startup. But they should never replace networking activities in the local real estate and legal community. While advertising will make local players aware of your business, it often takes networking to seal the deal.
Best Practices: Business Plans for Escrow Title Companies
A great business plan will lay a strong foundation for growth in your startup escrow title company.
Business plans address a wide range of issues, including startup financials. Since investors and lenders rely heavily on your business plan's financial forecasts, fudged numbers and vague forecasting are a sure way to sabotage your funding efforts.
Subsequently, a thorough understanding of business plan financial basics is a prerequisite to effective business plan writing for escrow title companies.
Review Competitors
Before you open an escrow title company within your community, it's a smart move to see how strong the competition is. Try our link below to get a list of local competitors in your city. After clicking on the link, type in your city, state and zip code to get a list of escrow title companies near you.
Gain a knowledge of how existing firms have positioned themselves in the marketplace, and then design your business in a way that sets you apart from the others.
Getting Advice from Experienced Entrepreneurs
Once you've finished assessing the competion, be sure to have a conversation with someone who is in the business. If you think owners of nearby escrow title companies will give you advice, think again. Why would they want to educate a future competitor?
However, a fellow entrepreneur who has started an escrow title company in a different city may be more than happy to give you a few tips, as long as they don't view you as a competitive threat. Many business owners are happy to give advice to new entrepreneurs In my experience, you may have to call ten business owners in order to find one who is willing to share his wisdom with you.
How would you find an escrow title company founder who is willing to advise you because you live in different cities?
It's easy. Here's a link you can use to find a mentor outside of your area.
Escrow Title Company Acquisitions: Financial Considerations
Worried about the financial aspects of starting an escrow title company? Most startup escrow title company owners are.
Although there are many benefits to buying an existing escrow title company, the financial advantages rank near the top of the list. At a minimum, it's worth exploring the financial benefits of buying a business to get an established customer base.
Based on the acquisition target's financial records, you should be able to piece together a realistic forecast of your new company's financial picture for the first year and beyond. If you need assistance, we suggest talking to an accountant or professional business planning consultant.
Consider Buying a Franchise
Your chances of achieving the entrepreneurial goal of doing well in business increase if you go the franchising route rather than going it alone.
Before you get too far along in your plan to open an escrow title company, you should determine whether there are good franchise opportunities available that might be worth investigating.
The link below gives you access to our franchise directory so you can see if there's a franchise opportunity for you. You might even find something that points you in a completely different direction.
Other Useful Articles for Startup Entrepreneurs
These additional resources regarding starting a business may be of interest to you.
Share this article
---
Additional Resources for Entrepreneurs