Opening a Business
Starting a Beauty Pageant Consultants Business
Opening a beauty pageant consultants business? Here is a summary of all the basic steps you ought to think about before starting a beauty pageant consultants business.
Thinking about opening a beauty pageant consultants business? We tell you what you need to know to get started.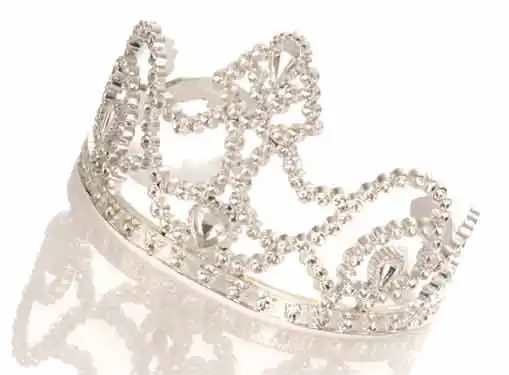 How to Launch a Career in Beauty Pageant Consulting
When most people think about beauty pageants, major competitions like Miss USA and Miss America are the first things that come to mind. But nowadays, thousands of competitive pageants can be found at the local, state and national levels. Even though each level of pageants has its own nuances, opportunities exist for qualified beauty pageant coaches and consultants to earn profit at every level of competition.
To become a beauty competition consultant, you need to have experience in the beauty pageant industry. In beauty pageants, small missteps separate winners from losers, and it's impossible to provide competent advice unless you have firsthand experience as a contestant, judge or other some other position within the industry.
Although it may take time, the first step is to immerse yourself in the pageant world, soaking in the tips, trends and techniques that catapult contestants to the top of the field. If possible, volunteer to judge local pageants and gradual work your way up to higher profile judging opportunities.
Taking Your Beauty Pageant Consulting Business to the Next Level
The majority of new beauty pageant consulting entrepreneurs begin as independent contractors who perform consulting and coaching services on the side. If they're successful, they eventually reach a point in their career where it makes sense to take their consulting business to the next level.
Hire Expertise. Like any business, the expansion of your pageant consulting business will likely require additional hiring. At this stage, the biggest mistake you can make is to recruit consultants who mirror your skill set. Instead, you'll want to hire in areas where you lack expertise to give your business a more well rounded skill set.
Market Aggressively. Aggressive and abundant marketing is a priority for growing pageant consultant and coaching firms. The bulk of your marketing resources should be aimed toward traditional and online marketing channels that target your area of specialization, but if expansion is on the horizon, you may want to divert part of your marketing focus toward growth areas.
Showcase Your Skills. More than other types of businesses, consulting businesses have a need to showcase their skills and expertise to the public. The way this is accomplished is through public relations. Placements in mass media, pageantry journals and other outlets can dramatically improve your consulting firm's visibility among pageant hopefuls.
Characteristics of a Good Beauty Pageant Consultants Company Business Plan
Every business plan is unique. Yet good business plans universally hit on sound business plan elements:
Mission Statement – Your description of your beauty pageant consultants business's reason for existing.
Goals & Objectives – A list of mile markers on your beauty pageant consultants business's road to success.
Financial, Marketing & Action Plans – Each of these plans covers a specific aspect of your beauty pageant consultants business's strategy and direction.
Evaluate Competitors
Prior to opening a beauty pageant consultants business within your community, it's a smart move to see how strong the competition is. Try our link below to generate a list of competitors in your city. Simply enter your city, state and zip code to get a list of beauty pageant consultants businesses in your town.
Gain a knowledge of how existing firms have positioned themselves in the marketplace, and then design your business in a way that sets you apart from the others.
Getting Advice from Experienced Entrepreneurs
After you've evaluated your local competitors, the next step is to talk to somebody who is already in the business. Local competitors are not going to give you the time of day, mind you. It'd be crazy for them to teach you the business.
Fortunately, somebody who runs a beauty pageant consultants business outside of your community may be willing to share their entrepreneurial wisdom with you, provided that you won't be directly competing with them. In fact, they are often very willing to share startup advice with you. Our estimate is that you may have to contact many business owners to find one who is willing to share his wisdom with you.
Where can an aspiring entrepreneur like you find a beauty pageant consultants business manager who is willing to advise you because you live in different cities?
Here's one way to do it. Just use our link below, find somebody and call them.
Three Arguments for Buying a Beauty Pageant Consultants Business
For years, street-smart entrepreneurs have known that whenever possible, it's more advantageous to buy an existing beauty pageant consultants business than it is to start one from scratch.
Although buyers should always perform thorough due diligence, there at least three reasons you should consider a beauty pageant consultants business purchase as your entryway to business ownership.
Initial Revenue. Startups struggle to bring in revenue right out of the gate while existing businesses usually have a steady stream of income.
Operational Efficiency. When you're shopping for a beauty pageant consultants business, be sure to look for ones that have all of the necessary processes and systems to ensure seamless operations from your first day of ownership.
Capital Acquisition. Lenders, investors and other funding sources almost always prefer business purchases to startups.
Don't Forget About Franchising As an Option
Your chances for doing well with your venture increase if you become a franchisee and benefit from the prior work of others and their lessons learned.
Prior to starting a beauty pageant consultants business, you may want to determine whether franchise opportunities in your space might be worth investigating.
The link below gives you access to our franchise directory so you can see if there's a franchise opportunity for you. You might even find something that points you in a completely different direction.
Related Articles on Starting a Company
These additional resources regarding starting a business may be of interest to you.
Coming Up With Good Business Ideas


Share this article
---
Additional Resources for Entrepreneurs