Becoming an Entrepreneur
Starting a Children's Play Groups & Classes Business
Ready to realize your dream of starting a children's play groups and classes business? We help you avoid the mistakes that frequently cause problems to aspiring entrepreneurs.
Thinking about opening a children's play groups and classes business? We tell you what you need to know to get started.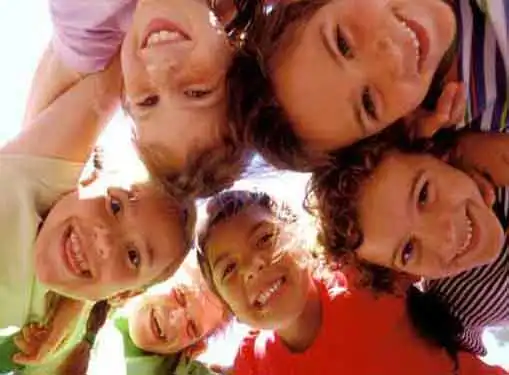 Pay to Play: The Market for Kids' Groups & Classes
Children's play groups and classes live in an industry that didn't exist as recently as a few decades ago. But in an age where parents are eager to give their kids every possible advantage, the rise of preschool playgroups and toddler classes has created a marketplace for entrepreneurs able to combine their child education expertise with their passion for business.
Like many child-based businesses, the target demographic for premium playgroups and instruction isn't kids -- it's parents. Specifically, you'll want to gear your marketing campaigns and class offerings to moms of toddlers and preschoolers. Stay at home dads may constitute part of your customer base, but more often than not it's moms who actively seek out instructional and structured play opportunities for kids.
While some of the opportunities you offer will feature parent interactions, some will be oriented exclusively for kids. Consider designing a viewing window between the waiting room and the play area to reinforce the decision to enroll in programs. When parents see their kids having a blast, they will be more likely to enroll them in future classes and events.
Getting Started as a Children's Play & Instruction Provider
There are at least three major areas of concern every new structured play and kids class entrepreneur needs to address: Safety, marketing and pricing. Failure to devote adequate attention to any one of these issues can quickly handicap your business's ability to survive beyond the first year.
Safety. Child safety must be an absolute priority in your business. Although facility the safety of your facility is important, it's just as critical to make sure every one of your employees has undergone a thorough background check and policies have been instituted to ensure that adults are never left alone with children.
Marketing. There are many different ways to market a new structured play and young child instruction business to the local community. Social media marketing, print advertising and other marketing strategies all have their place. The trick is to research various marketing alternatives and spend your resources on the ones that can deliver the biggest bang for the buck -- even if it means eliminating marketing venues that you personally prefer.
Pricing. Pricing is never just about dollars and sense. Although you have to consider your startup's budget realities when you establish prices for playgroups and classes, you also need to consider the impact pricing will have on positioning your business in the marketplace. Price your offerings too low and you will be perceived as an inferior provider; price them too high and you will starve your startup of the traffic it needs to survive.
For More Information
To learn more about the children's playgroup and instruction industry, we encourage startup entrepreneurs to get in touch with the National Association for the Education of Young Children (NAEYC).
How to Create a Winning Children's Play Groups & Classes Company Business Plan
If you've done your homework, you already know that writing a business plan is the most critical thing you can do for your company.
Although it might seem like an unnecessary formality, your children's play groups and classes company's business plan is a document that will shape your goals and strategies on a go-forward basis.
Here's something else you should know: Business plans help prevent key startup mistakes. Lacking a solid business plan, many startups find themselves rudderless and incapable of executing consistent decision making processes, while committed business planners rely on their plans to guide all of their decision making and short-term planning efforts.
Take a Look at Competitors
Long before you open a children's play groups and classes business in your town, it's a good idea to determine what the competition looks like. We've provided the link below to help you get a list of local competitors in your area. Just enter your city, state and zip code to get a list of children's play groups and classes businesses in your community.
If there's too much competition, it may be wise to consider starting the business in a less competitive marketplace.
Finding a Non-Competitive Business Mentor
Once you've finished assessing the competion, it's a wise move to have a conversation with someone who is in the business. If you think your local competitors will give you advice, you're being overoptimistic. The last thing they want to do is help you to be a better competitor.
However, an entrepreneur who owns a children's play groups and classes business in a location that is not competitive to you will be much more likely to talk with you, once they realize that you are not going to directly compete with them in their community. Indeed, many experienced entrepreneurs enjoy offering advice to startup entrepreneurs. Our estimate is that you may have to contact many business owners to find one who is willing to share his wisdom with you.
Do you know how to find a children's play groups and classes business entrepreneur outside of your area who is willing to talk?
Here's how we would do it. Try the useful link below and key in a random city/state or zipcode.
Acquisitions vs. Startups
To become a children's play groups and classes business owner, you'll either need to buy an existing business or start one from scratch.
Unless you have compelling reasons to launch a new business, buying an existing children's play groups and classes business may be the better choice.
Established children's play groups and classes businesses are already equipped with the resources and processes new business owners struggle to acquire. If you're diligent about finding the right acquisition prospect, you may be able to leverage a business buying strategy to rapidly propel yourself into a position of industry leadership.
Consider Franchising
Franchising is a smart move for entrepreneurs just getting started in small business ownership. As a franchisee, you'll have access to a broad knowledge base, established supply chains, proven operational processes and other resources. With more and more franchise opportunities emerging everyday, you have lots of options to choose from.
Just click the link below to learn more about childrens franchise options.
Entrepreneur Interviews
These interviews should be of interest to you.
More Advice for Startups
These additional resources regarding getting started as an entrepreneur may be of interest to you.
Share this article
---
Additional Resources for Entrepreneurs