Business Startup Instructions
Starting a Garden Center
Opening a garden center can get you on the path to a secure financial future if you do it right. We offer a few secrets on the startup process.
Wondering how to start a garden center? We take you step-by-step from start to success.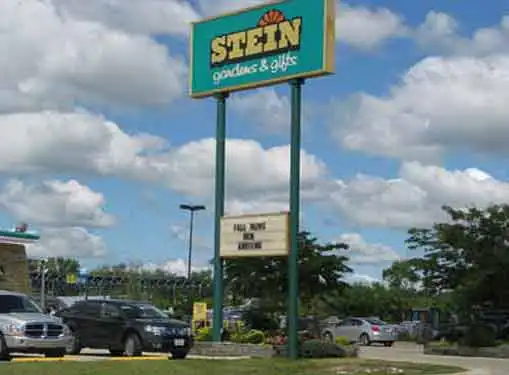 Starting a garden center? Great. We are here to help!
Garden Center Startups
Garden centers have become a staple of the small business scene, due largely to the combined influence of the DIY and "green" consumer trends. The best garden centers are one-stop shopping outlets for home and even commercial landscaping products. Trees, shrubs, seeds, fertilizer, garden implements -- consumers expect to find everything they need at their local garden center.
Required Startup Expertise
First and foremost, entrepreneurs interested in a garden center startup need to be passionate about plants and gardening. A detailed knowledge of growing practices and plant varieties is essential since most customers expect their garden center to also be a gardening knowledge center
More importantly, you will need to know about the growing seasons and plant/flower varieties that are typical in your region. Expertise is worthless unless it is focused on your specific region. State and local restrictions regarding the applications of pesticides or herbicides may also limit the products you can sell, so you'll need to be up to speed about the safe and lawful use of common (and not-so-common) garden products.
Capital Assets
Garden center startups are all about maximizing the use of space and acreage. Greenhouses and growing centers compete for space with retail structures and inventory storage. If you allocate too much space to greenhouses, you will be sabotage retail sales; rely too heavily on fixed structures and you will minimize the amount of plants you can grow or sell.
For many garden centers, the answer is to keep your operation as flexible as possible. Temporary greenhouses and other structures create mobile units that can be redeployed from one season to the next. In some cases, growing areas can double as storage units in the off-season and fixed structures can accommodate plant growth if they have been designed to accommodate sunlight and irrigation.
Business Plan Mechanics for Garden Centers
If you haven't written a business plan for your new garden center, it's time to get started.
Rather than avoiding your business plan, keep your business plan simple. Ultimately, your business plan is intended to be a resource for you, the business owner.
As your company matures, you can circle back to your business plan to make revisions and adjustments.
Don't Ignore Competitors
Prior to launching a garden center in your area, it's a smart move to determine what the competition looks like. We've provided the link below to help you generate a list of competitors in your area. After following the link, enter your city, state and zip code to get a list of garden centers in your area.
It's important to be aware of what the competition is doing. Take the time to visit the competition to properly assess their strengths and weaknesses.
A Good Source of Advice
Once you've finished assessing the competion, you really ought to talk to somebody who is already in the business. It's very unlikely that the local competition will talk to you. Why would they want to educate a future competitor?
On the other hand, an individual who has a garden center on the other side of the country may be willing to share their entrepreneurial wisdom with you, after they realize you reside far away from them and won't be stealing their local customers. In fact, they are often very willing to share startup advice with you. In my experience, you may have to call ten business owners in order to find one who is willing to share his wisdom with you.
What's the process for finding a garden center founder in a different locale who can assist you?
Easy. Find them using our link below and start calling until you are successful.
Why You Should Buy (Instead of Start) a Garden Center
It's no secret that entrepreneurs have a strong impulse to build companies from the ground up.
Yet a healthier and safer strategy may be to purchase an existing garden center.
Existing garden centers are proven operations with dependable revenue streams. When you buy, you also gain the ability to sidestep all of the trial-and-error that comes standard with any garden center startup.
Consider Buying a Franchise
The odds of achieving your primary goal of growing your business increase when you join the ranks of franchisees in lieu of doing everything yourself.
Before starting a garden center, you should investigate whether franchising might be the right move for you.
The link below gives you access to our franchise directory so you can see if there's a franchise opportunity for you. You might even find something that points you in a completely different direction.
Entrepreneur Interviews
These interviews should be of interest to you.
Related Articles on Starting a Company
These additional resources regarding getting started as an entrepreneur may be of interest to you.
Characteristics of Successful Entrepreneurs
Share this article
---
Additional Resources for Entrepreneurs