Business Startup Instructions
Starting a Gas Station Equipment & Supplies Business
Opening a gas station equipment and supplies business is a rewarding experience but it's important to plan out the business in detail before you start. We provide nuts-and-bolts information on successfully operating a small business.
Thinking about opening a gas station equipment and supplies business? We tell you what you need to know to get started.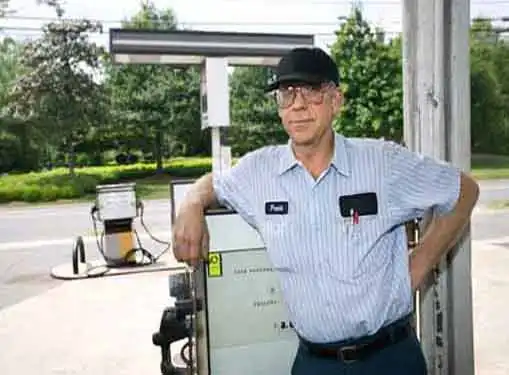 Gas Station Equipment & Supply Dealer Fundamentals
Service station equipment and supply dealers have a long and storied history on the U.S. small business scene. Believe it or not, there was a time when aspiring service station owners could order an entire service station, start to finish, with a simple phone call to an equipment and supply dealer.
Obviously, times have changed and while you can no longer order a complete gas station from a catalog, today's equipment and supply distributors offer a vast range of products that can be accessed through multiple sales channels. Even though print catalogs can still be found throughout the industry, startup gas station equipment and supply entrepreneurs should be prepared to launch their operations with a fully functional and easy-to-use ecommerce website.
Vendor Relationships in a Gas Station Equipment & Supply Startup
Vendor relationships are at the heart of the gas station equipment and supply industry. It's simply not possible to succeed in this industry unless you have established solid supply chain relationships with Gorman-Rupp, Goodyear, General Industries, Turner, Esco and other leading vendors.
Most vendors are more than happy to accommodate distributor requests to carry their products -- provided they haven't given exclusive rights to a competitor in your geographic territory. Subsequently, it's important to contact vendors during the startup planning stage to determine the availability of product lines in your target area.
Leveraging Trade Shows to Grow Your Gas Station Equipment Startup
Trade shows are fantastic opportunities to network with vendors and prospective customers. Depending on the nature of the trade show, you may want to participate as an exhibitor or simply as an attender.
But regardless of the level of your participation, it is vital to go into a trade show with a plan. By outlining a list of goals you hope to accomplish at a major industry trade show, you gain the ability to focus your activities and achieve greater visibility for your startup.
Best Practices: Business Plans for Gas Station Equipment & Supplies Businesses
Struggling to get the attention of lenders and investors? Maybe it's because you're lacking a high quality business plan.
Business plans address a wide range of issues, including startup financials. Not surprisingly, lenders immediately turn to the financial section and use the accuracy of your forecasts to gauge the value of other parts of the plan.
With so much riding on your business plan, we recommend getting a firm grasp on business plan financial basics before you start writing the other parts of your business plan.
Check Out Competitors
Before you open a gas station equipment and supplies business within your community, it's a smart move to determine how you will fit in the competitive landscape. We've provided the link below to help you get a list of local competitors near you. Complete the form by entering your city, state and zip code to get a list of gas station equipment and supplies businesses that are close by.
Is the established competition doing a good job? It's important to understand their strengths and weaknesses and think through how you'll stake up against those established businesses.
Learn from Others Who Are Already In This Space
As part of your due diligence on opening a gas station equipment and supplies business, the next step is to learn as much as you can from somebody who is already in the business. If you think owners of nearby gas station equipment and supplies businesses will give you advice, think again. What's in it for them?
On the other hand, an individual who has a gas station equipment and supplies business outside of your community can be a great learning resource for you, after they realize you reside far away from them and won't be stealing their local customers. Indeed, many experienced entrepreneurs enjoy offering advice to startup entrepreneurs. Our estimate is that you may have to contact many business owners to find one who is willing to share his wisdom with you.
How do you go about finding a gas station equipment and supplies business manager on the other side of the country to talk to?
It's easy. Here's a link you can use to find a mentor outside of your area.
Gas Station Equipment & Supplies Business Acquisitions: Financial Considerations
Startup gas station equipment and supplies businesses carry a host of financial risks and concerns. Without an operational history, it's hard to predict how your startup will actually perform in the marketplace.
Financial risk management requires you to at least consider the possibility of setting your startup plans aside to explore acquisition opportunities. Many entrepreneurs buy an existing business for the sole purpose of tapping into the financial benefits of an established customer base.
An acquired business also has documented assets and earnings - a big advantage with lenders and investors.
Don't Rule Out Franchising
The odds of achieving your top business goals immediately improve if you opt for franchising instead of doing it all on your own.
If you planning on starting a gas station equipment and supplies business, you may want to investigate whether buying a franchise could make your life much easier.
The link below gives you access to our franchise directory so you can see if there's a franchise opportunity for you. You might even find something that points you in a completely different direction.
Related Articles on Starting a Company
These additional resources regarding starting a business may be of interest to you.
Characteristics of Successful Entrepreneurs


Share this article
---
Additional Resources for Entrepreneurs