Entrepreneur Ideas
Starting a Sandwich Shop
Here's some helpful information that is perfect for aspiring entrepreneurs who hope to start a sandwich shop. Make sure you consider this advice before you start!
Wondering how to start a sandwich shop? We take you step-by-step from start to success.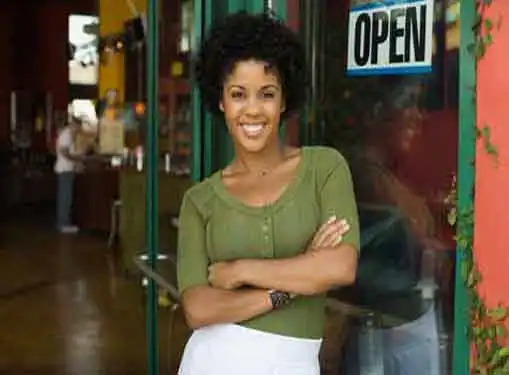 Setting the Stage for a Startup
The fast-paced, highly mobile American lifestyle has translated into small business success for entrepreneurs interested in opening sandwich shops. The best sandwich shops deliver custom sandwiches, subs and other food orders quickly, in both takeout and eat-in dining contexts.
Startup sandwich shop owners must have a vision for creating unique sandwich items that can be reproduced consistently and rapidly. If you have a vision for a gourmet sandwich shop with menu items that can't be easily eaten on the go or that take twenty minutes to deliver, you will find it difficult to attract typical sandwich customers.
Maximizing Sandwich Shop Traffic
In the sandwich shop industry, the game is about foot traffic. A good sandwich shop experiences its highest volumes during the lunch hour with the dinner hour coming in a sometimes distant second. That means you'll need to locate your new business in an area that is characterized by a large number of businesses and midday pedestrians.
The unique ordering demands usually make it impossible for sandwich shops to offer a drive-through option so unless you are the only fast food option in a rural community, you'll face an uphill battle without adequate pedestrian traffic.
During the planning stage of your startup, it's important to conduct foot traffic counts before you decide on a location. Underperforming sites should be passed on, even if they have the ideal interior setup you're looking for.
Marketing to Sandwich Diners
Foot traffic alone won't drive customers into your shop. You'll also need to create incentives for passersby to walk through the door and try your sandwiches. Grand opening deals are helpful in establishing an initial base of customers who will share their experience with friends and coworkers. Each customer should be given a takeout menu that they can leave at their desk and share with others.
To improve customer loyalty, many sandwich shops offer club cards entitling customers to a free sub or sandwich after they have purchased a certain number of sandwiches at regular price. The cost of a free sub is minimal compared to the amount of effort you would expend trying to attract the same number of unique, first-time customers.
Successful Business Plans for Sandwich Shops
By now, you're probably tired of hearing how important a good business plan is to your sandwich shop startup.
We'll add one more voice to the chorus – writing a solid business plan is the most important thing you can do for your startup. If you take your business plan seriously, the end product will be a document that will guide your company through the critical first year and beyond.
Here's something else you should know: Business plans help prevent key startup mistakes. While other startup sandwich shops are floundering, your business will be on course for growth and profits, protected by a carefully conceived plan that reflects real world business conditions and your business's unique characteristics.
Can Local Business Sustain You?
Startup sandwich shops rely on local customers for the majority of their business. To diversify beyond local customers, consider locating your business near hotels, tourist attractions, airports or train stations. If this is an option for you, it may allow you to diversify your customer base to include more than just your loyal local customers.
Look Over Competitors
Prior to launching a sandwich shop within your community, it's essential to find out how many competitors you have. Try our link below to get a list of local competitors nearby. Simply enter your city, state and zip code to get a list of sandwich shops in your town.
Prior to opening your doors for business, be sure you fully understand the competitive landscape and where your new business will fit in.
Turning Competitors Into Collaborators
If you are seriously contemplating launching a sandwich shop, be sure to learn from folks who are already in business. If you think your local competitors will give you advice, you're being overoptimistic. The last thing they want to do is help you to be a better competitor.
However, an entrepreneur who owns a sandwich shop in a different city may be willing to share their entrepreneurial wisdom with you, given that you don't compete with them in their area. In that case, the business owner may be more than happy to discuss the industry with you. It can take a while to find an entrepreneur who is willing to talk, but it's well worth the effort.
How would you find an entrepreneur who is running a sandwich shop in another community?
Here's one way to do it. Just use our link below, find somebody and call them.
Acquisitions vs. Startups
Unfortunately, many inexperienced sandwich shop entrepreneurs approach ownership with the mistaken idea that a startup is their only option when they could also pursue a business acquisition.
Unless you have compelling reasons to launch a new business, buying an existing sandwich shop may be the better choice.
An acquired sandwich shop is a known quantity; a startup is less certain because its forecasts depend on estimated outcomes. In a best case scenario, you'll be able to locate a turnkey operation with proven profitability and a well oiled business model.
Consider Franchising
Recognize that your chances of becoming a successful entrepreneur immediately improve if you decide to franchise in lieu of doing everything yourself.
Before you get too far along in your plan to open a sandwich shop, you ought to determine whether franchise opportunities in your space might make sense for you.
The link below gives you access to our franchise directory so you can see if there's a franchise opportunity for you. You might even find something that points you in a completely different direction.
Entrepreneur Interviews
These interviews should be of interest to you.
Other Useful Articles for Startup Entrepreneurs
These additional resources regarding starting a business may be of interest to you.
Share this article
---
Additional Resources for Entrepreneurs