Starting a Business
Starting an Airport Business
Launching an airport business is a rewarding experience if you do it right. This article contains a friendly, comprehensive guide that demystifies what it takes to be successful.
We provide many useful tips on opening an airport business.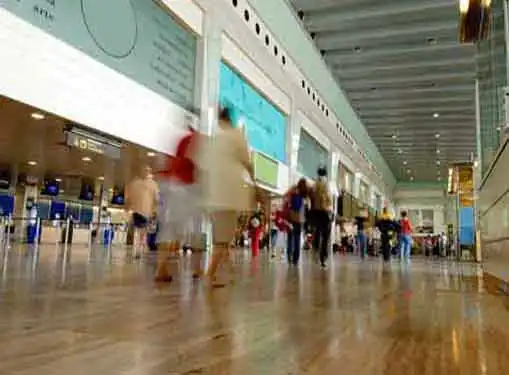 Airport Businesses: Getting Started
Airport businesses have an advantage over other startups because they immediately benefit from a large, constantly changing customer base with a lot of time to kill. For some airline travelers, businesses located in the confines of the airport are the only option for buying reading material, hygiene items or even last minute souvenirs.
With a captive consumer audience, an airport startup sounds like a no-brainer. In reality, starting a business in an airport presents many of the same challenges as a typical startup as well as additional obstacles created by airport policies and procedures.
How It Works
Each airport has its own rules regarding the businesses that are allowed to set up shop on the premises. Before you can begin to plan for a launch, you'll need to get approval from airport and municipal authorities. Most airports are happy to provide would-be business owners with the minimal requirements, but simply meeting those requirements won't guarantee approval. More often than not, airports are looking for the right mix of businesses and entrepreneurs who can demonstrate a track record of success.
Airport businesses lease space from the airport. After you receive approval to start a business, you'll need to negotiate the lease with the airport, keeping in mind that the airport has the upper hand. If you are committed to an airport business, your lease options are limited and the airport commission will likely have a waiting list of entrepreneurs who would jump at the chance to lease your space. To avoid problems, you'll want to re-negotiate your lease well in advance of its expiration.
In a post 9/11 world, security concerns may also complicate your business model. For example, if your business is a restaurant, be prepared to encounter issues regarding silverware and other items that could potentially be used as a weapon. Security clearances for staff, owners and vendors are also a necessity for any business located in an airport setting.
Best Practices for Writing an Airport Company Business Plan
Many new airport business owners feel unprepared for the challenge of writing a business plan.
But even though you have primary responsibility for drafting a business plan for your airport business, you aren't entirely alone. There is a broad range of resources available for solo entrepreneurs who face the daunting task of writing a business plan from scratch.
Our Business Plan Help section discusses some of the business plan resources other entrepreneurs have found useful.
Review the Competition
Before you open an airport business in your area, it's worthwhile to see what the competition looks like. Try our link below to find competitors nearby. Complete the form by entering your city, state and zip code to get a list of airport businesses that are close by.
Prior to opening your doors for business, be sure you fully understand the competitive landscape and where your new business will fit in.
Turning Competitors Into Collaborators
If you are seriously contemplating launching an airport business, be sure to talk to somebody who is already in the business. It's very unlikely that the local competition will talk to you. What's in it for them?
However, a fellow entrepreneur who has started an airport business outside of your community will be much more likely to talk with you, once they realize that you are not going to directly compete with them in their community. In that case, the business owner may be more than happy to discuss the industry with you. It can take a while to find an entrepreneur who is willing to talk, but it's well worth the effort.
Where can an aspiring entrepreneur like you find an entrepreneur who is running an airport business outside of your area who is willing to talk?
It's easy. Here's a link you can use to find a mentor outside of your area.
Benefits & Drawbacks of an Airport Business Acquisition
An acquisition can be a great way to enter airport business ownership. But it's important to evaluate the benefits and drawbacks of buying a business before you decide on either an acquisition or startup approach.
PROs: A good airport business will deliver revenue and ROI from day one. Even more, the right airport business acquisition can place you in a market leadership position from your first days as a business owner.
DRAWBACKS: On the downside, airport business acquisitions can be difficult to adapt to your unique business philosophy so it's important to make sure the business is capable of achieving your ownership goals before you initiate the buying process.
Franchising May Be a Better Way to Go
If you don't have much business experience, you may want to look into whether there are good franchise opportunities that would be right for you.
If you are thinking about opening an airport business, you would be wise to determine whether franchising might make it easy to get started.
The link below gives you access to our franchise directory so you can see if there's a franchise opportunity for you. You might even find something that points you in a completely different direction.
Other Useful Articles for Startup Entrepreneurs
These additional resources regarding starting a business may be of interest to you.
Share this article
---
Additional Resources for Entrepreneurs