Starting a Business
Starting an Alternative Medicine Practice
This advice is perfect for entrepreneurial folks who plan on opening an alternative medicine practice. This is a must-read before you start!
We've collected many helpful ideas on how to go about starting an alternative medicine practice.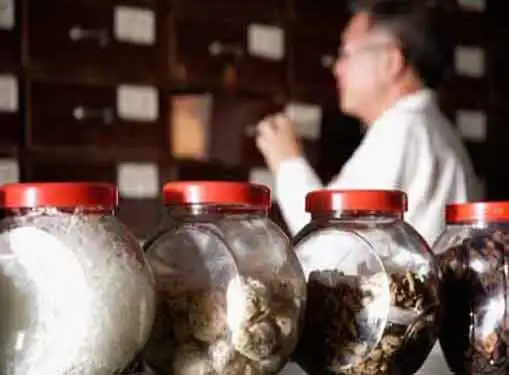 Alternative Healthcare Business Strategies
Rising demand for healthcare has helped propel alternative medicine practices into the limelight. Once considered to be the domain of kooks and crazies, holistic medicine has entered the mainstream and is now highly sought after by patients experiencing a wide range of aches and ailments.
Planning for an alternative medicine practice begins by evaluating the marketplace. If you're new to holistic health, your first step is to become familiar with holistic healing disciplines and business models. It's common for alternative medicine practices to offer a combination of traditional and alternative healing methods, so at this stage, don't limit the possibilities.
Once you have identified a genuine need in the market, determine whether it would be better to launch a specialized practice or one that offers multiple types of healing services. If you are a trained healer, your discipline will play a primary role in determining your specialization. But even then, you'll want to think about bringing in additional employees to exploit underserved disciplines in the local holistic health marketplace.
Various disciplines require different types of licenses and certifications. Since the success of your practice will be largely dependent on the quality of your staff, focus your efforts on hiring licensed employees with a proven track record of success in their field. If the practitioner has been around a while, they may bring clients with them into the business.
Although services are a valuable revenue stream, you'll want to diversify into product sales and possibly even holistic health seminars. If you are the only employee, a home-based business is probably a good first step. But if your business model calls for multiple employees, lease space and dedicate a portion of it to a retail section that sells books, vitamins, and supplements.
Like any business, word of mouth marketing will be your most effective promotional tool. To encourage conversations about your brand, create a website and maintain an active presence on social networking websites like Facebook and Twitter. An effective social networking campaign is inexpensive, but it can generate a lot of good buzz about your practice.
Best Practices for Writing an Alternative Medicine Practice Business Plan
Many new alternative medicine practice owners feel unprepared for the challenge of writing a business plan.
Fortunately, you don't have to tackle your alternative medicine practice's business plan by yourself. These days, there are tons of great resources and solutions available to support the business plan writing process.
If you're feeling overwhelmed, take a look at Gaebler's Business Plan Help section for a list of business plan writing resources.
Assess Competitors
Long before you open an alternative medicine practice in your area, it's a good idea to determine how you will fit in the competitive landscape. Try our link below to get a list of local competitors in your area. After following the link, enter your city, state and zip code to get a list of alternative medicine practices in your area.
It's important to be aware of what the competition is doing. Take the time to visit the competition to properly assess their strengths and weaknesses.
A Good Source of Advice
If you are interested in starting an alternative medicine practice, you really ought to learn as much as you can from somebody who is already in the business. Local competitors are not going to give you the time of day, mind you. Why would they want to educate a future competitor?
However, an entrepreneur who owns an alternative medicine practice in a location that is not competitive to you will be much more likely to talk with you, given that you don't compete with them in their area. In that case, the business owner may be more than happy to discuss the industry with you. Our estimate is that you may have to contact many business owners to find one who is willing to share his wisdom with you.
Want the scoop on finding an alternative medicine practice owner that lives outside of your area?
Here's how we would do it. Try the useful link below and key in a random city/state or zipcode.
Benefits & Drawbacks of an Alternative Medicine Practice Acquisition
Although there are significant benefits to buying an alternative medicine practice (rather than launching a startup), it's important to weigh the pros and cons before you commit to a purchase scenario.
BENEFITS: A good alternative medicine practice will deliver revenue and ROI from day one. Even more, the right alternative medicine practice acquisition can place you in a market leadership position from your first days as a business owner.
CONs: On the downside, alternative medicine practice acquisitions can be difficult to adapt to your unique business philosophy so it's important to make sure the business is capable of achieving your ownership goals before you initiate the buying process.
Consider Buying a Franchise
The chances of achieving your top business goals are much greater if you decide to franchise in lieu of doing everything yourself.
Before you get too far along in your plan to open an alternative medicine practice, it's worthwhile to check out whether there are good franchise opportunities available that might make your life much easier.
The link below gives you access to our franchise directory so you can see if there's a franchise opportunity for you. You might even find something that points you in a completely different direction.
More Advice for Startups
These additional resources regarding starting a business may be of interest to you.
Consideration Before Buying a Franchise
Coming Up With Good Business Ideas
Recurring Revenue Business Models


Share this article
---
Additional Resources for Entrepreneurs