Starting a Business
Starting an Animal Feed Business
We've collected some good advice that is perfect for entrepreneurial folks who want to open an animal feed business. This is a must-read before you begin your venture.
This article includes many valuable bits of advice on starting an animal feed business.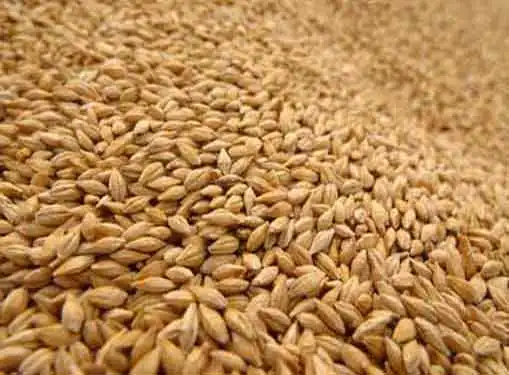 Regional Issues
In certain parts of the country, animal feed companies are big business. For sure, the most successful animal feed businesses are located in agricultural areas with an abundance of livestock and agri-business clientele. If your customers are primarily cattle farmers, your startup will need to be a feed mill that can custom mix and deliver feed products to your customers.
However, agricultural customers won't be your only customers. Hunters routinely purchase feed to attract wildlife to their land plots and pet owners sometimes eschew pet stores in favor of serious feed vendors. Horse-lovers will comprise up yet another portion of your customer base, making it possible to launch an animal feed business in a more-heavily populated suburban environment.
Animal Feed Industry Growth Models
In a typical small business, growth means capturing a larger share of the market. But a market share approach may not be effective for growing an animal feed business. Why? Because in many instances, rural markets have a limited number of agricultural customers. Although you can expand your territory, the likelihood of hitting growth targets isn't good.
So for most animal feed businesses, diversification is the key to revenue growth. Products like tools, agricultural implements and feed delivery merchandise can provide supplemental income for your feed operation. But to achieve substantial growth, you may need to explore ways to create a market for your feed products.
For example, instead of hoping that the number of agricultural feed customers increases, your mid- to long-term strategy could include plans to launch auxiliary businesses like boarding stables, relocation companies or agricultural education programs. These types of auxiliary businesses have the potential to be profitable in their own right. However, they also increase the number of agricultural consumers in your area and create additional demand for your feed products.
Creating a First-Rate Animal Feed Company Business Plan
It's virtually impossible for your animal feed business to succeed without an effective business plan.
A solid business plan should include verifiable industry data. Fudging the numbers is the equivalent of sabotaging your animal feed business's strategic interests.
Instead, commit to creating the most precise business plan possible. As a further guide, consider what the experts say about business plan writing.
Take a Look at Competitors
Prior to opening an animal feed business in your area, it's worthwhile to find out how you will fit in the competitive landscape. Try our link below to find competitors in your city. Just enter your city, state and zip code to get a list of animal feed businesses in your community.
Is the established competition doing a good job? It's important to understand their strengths and weaknesses and think through how you'll stake up against those established businesses.
Learn from Others Who Are Already In This Space
As part of your due diligence on opening an animal feed business, the next step is to learn as much as you can from somebody who is already in the business. If you think owners of nearby animal feed businesses will give you advice, think again. It'd be crazy for them to teach you the business.
But, a person who owns an animal feed business in a location that is not competitive to you will be much more likely to talk with you, provided that you won't be directly competing with them. Many business owners are happy to give advice to new entrepreneurs In my experience, you may have to call ten business owners in order to find one who is willing to share his wisdom with you.
Want the scoop on finding an owner of an animal feed business in a different locale who can assist you?
It's not that hard. Just use the handy link below and enter in a random city/state or zipcode.
Guidelines for an Animal Feed Business Acquisition
Many startup animal feed business owners ultimately set aside their startup plans and instead, purchase an animal feed business in the business-for-sale marketplace.
An acquisition isn't necessarily a bed of roses. You'll need to thoroughly evaluate the factors involved with buying a business. Right away, you'll want to make sure the business is capable of meeting your ownership expectations.
If the business is right for you, the assistance of a business broker will help all of the rest of the pieces of the process fall in place and you will be well on your way to owning a proven animal feed business.
Explore Franchising Options
Recognize that your chances of becoming a successful entrepreneur are substantially improved if you decide to franchise instead of doing it all on your own.
Before opening an animal feed business, you ought to investigate whether purchasing a franchise might make your life much easier.
The link below gives you access to our franchise directory so you can see if there's a franchise opportunity for you. You might even find something that points you in a completely different direction.
Related Articles on Starting a Company
These additional resources regarding starting a business may be of interest to you.
Share this article
---
Additional Resources for Entrepreneurs