Starting a Business
Starting an Astrology School
Ready to leave the rat race? This guide to opening an astrology school offers crucial how-to information you just can't find anywhere else.
Starting an astrology school? Here's an excellent "how to" guide for aspiring entrepreneurs.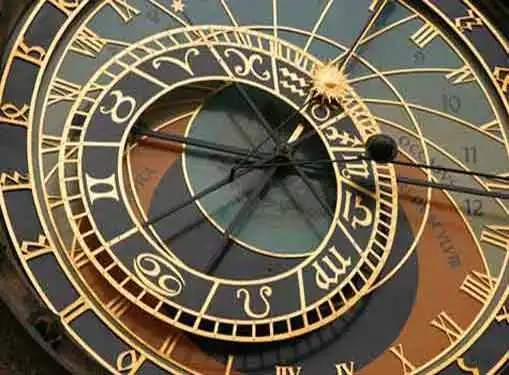 Why Start an Astrology School?
For many people, astrology is more than an interest -- it's a profession. In recent years, the study of astrology has led to the creation of schools and degree programs dedicated to the pursuit of astrological education. Although these schools are often part of a commercial practice, there are several possible motivations behind the launch of a new astrology school.
In some instances, an astrology school startup is a logical outgrowth of an active astrological consulting business. To expand the slate of services they offer to the public, an astrologist may offer a series of courses designed to give astrology enthusiasts additional insights into the craft.
Other astrology school entrepreneurs are dedicated educators who are motivated to advance the field by training up new generations of astrologists. Since astrology schools and degree programs are not eligible for accreditation, astrology school entrepreneurs are responsible for maintaining the integrity of their programs and course offerings.
Requirements for a Successful Astrology School
Reputation. Individuals who are new to the field of astrology are not the best candidates for an astrology school startup. In any business venture (including astrology schools), the entrepreneur's reputation and expertise are major factors, not to mention the importance of accumulating contacts within the astrology community before you launch your school.
Rigor. If the only reason you are launching an astrology school is to make a quick buck off unsuspecting students, don't bother. Even though astrology isn't an accredited academic pursuit, students expect a certain amount of rigor from their coursework. From a customer service perspective, your startup will need to offer value propositions in the form of meaningful education in order to attract students.
Recruiting. Recruiting (or marketing) activities are a core business requirement for astrology school entrepreneurs. One of the ways to attract a steady stream of students is to market vocational training opportunities. If students can be made to see the possibility of achieving a return on their educational investment, they will be more likely to commit to your startup's degree programs.
Business Plan Mechanics for Astrology Schools
If you're putting off writing a business plan because you're intimidated by the process, here are the words you've been dying to hear: Business plans for astrology schools don't have to be complicated.
At Gaebler, we advise new business owners to keep your business plan simple. Length and polish aren't as important as consistency, accuracy and thoroughness.
As your company matures, you can circle back to your business plan to make revisions and adjustments.
Look Over the Competition
Long before you open an astrology school within your community, it's essential to determine how strong the competition is. We've provided the link below to help you generate a list of competitors near you. Just enter your city, state and zip code to get a list of astrology schools in your community.
Before you open up shop, make sure you know what you will offer to your customers that provides a significant advantage over your competition's offering.
Learning More About the Industry
If you want to open an astrology school it's a wise move to learn as much as you can from somebody who is already in the business. Local competitors are not going to give you the time of day, mind you. It'd be crazy for them to teach you the business.
Thankfully, an owner of a an astrology school in another town will be much more likely to talk with you, provided that you won't be directly competing with them. Many business owners are happy to give advice to new entrepreneurs. Our estimate is that you may have to contact many business owners to find one who is willing to share his wisdom with you.
Where do you find somebody who runs an astrology school who is willing to talk to you but doesn't live nearby?
Here's one way to do it. Just use our link below, find somebody and call them.
Why You Should Buy (Instead of Start) an Astrology School
It's no secret that entrepreneurs have a strong impulse to build companies from the ground up.
But from a business and financial perspective, it may make more sense to leverage an existing astrology school as your vehicle for world domination.
Existing astrology schools are proven operations with dependable revenue streams. And that's not to mention the fact that a purchase let's you avoid the trial-and-error mistakes that are common in startups.
Is Franchising the Right Option?
The chances of making a success of your new business are much greater if you become a franchisee rather than going it alone.
As part of your process in starting an astrology school, a smart move is to assess whether franchise opportunities in your space might alleviate your startup process.
The link below gives you access to our franchise directory so you can see if there's a franchise opportunity for you. You might even find something that points you in a completely different direction.
More Advice for Startups
These additional resources regarding getting started as an entrepreneur may be of interest to you.
Share this article
---
Additional Resources for Entrepreneurs