Global Entrepreneurship
The Indian Diaspora's Effect on Entrepreneurs
Written by Nidhi Ann Raj for Gaebler Ventures
Entrepreneurs in India are getting support and inspiration from non-resident entrepreneurs who have left India. Learn how Indian expatriates are blazing an entrepreneurial trail abroad while fostering entrepreneurship back home in India.
The Indian Diaspora, which is estimated to be around 20 million people, has spread across all major countries and is the second largest Diaspora in the world.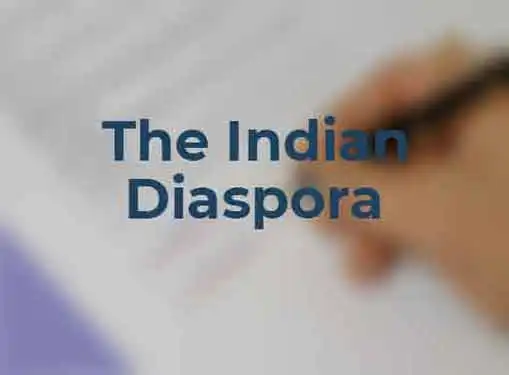 Indians living abroad have a huge purchasing power of approximately $300 million, and trade with Indians living in India is commonplace. With readily available investment capital in the Diaspora, it is not surprising that these cross border networks play an important role in facilitating domestic entrepreneurs in India.
How the Indian Diaspora Helps Entrepreneurs in India
There are many ways in which these non-resident Indians help domestic entrepreneurs.
They may provide financial support by acting as angel investors or providing individual remittances, equity finance and other tools to finance start ups.
They can help in the transfer of knowledge by sharing their experiences and information to these entrepreneurs through formal networks.
They may act as the first movers, serving as the first customers to Indian entrepreneurs, and can help in lowering the reputation barriers.
Opportunities for outsourcing work can also be promoted by these Indians living in foreign lands.
Entrepreneurs located in India often rely on these Diaspora networks to provide needed information on prospective clients abroad.
They can influence government decisions because of their strong ties with the government. Hence, the barriers caused by the government and other institutions, which prevent entrepreneurs from starting their own businesses is circumvented by these ethnic and social networks.
They can create a demand for Indian products in their places of stay, thus enhancing trade and raising the volume of exports from India.
Finally, in international trade, these Indian expatriates reduce transaction costs by providing referral services. Indians living abroad often have their own network of high level contacts in different spheres which can further benefit the start ups.
The software industry is an excellent example where entrepreneurs are helped in a great way by the Diaspora through donations of time, expertise, business consultancy and client referrals. Many software companies in India are thriving in large part due to their connections to talented members of the Indian Diaspora.
Since the Indian Diaspora can influence the business and economy of the country to a large extent, the government of India should take efforts to enhance these networks and improve relationships with Indian expatriates so as to encourage the local brain power and in turn boost the overall economy of India.
Nidhi Ann Raj is a gifted writer who is currently pursuing post-graduate studies at George Brown College in Toronto Canada, where she is specializing in Marketing and Finance.
Share this article
---
Additional Resources for Entrepreneurs