Small Business Insurance
Disability Insurance Options
Disability insurance is very common for businesses but it's widely misunderstood. Here's a primer on what you need to know about disability insurance.
Most small businesses rely heavily on the owner and a few key employees to keep the company afloat.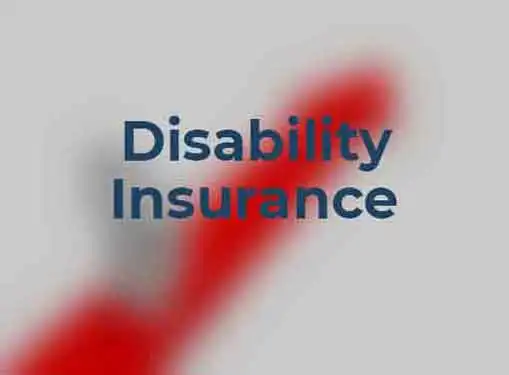 When a key player goes down due to injury or illness, everybody feels the pain. A long recuperation period may mean a significant loss of income for the individual and a massive hole in the business itself. But if disaster strikes your company, you'll still sleep soundly if you have the right disability insurance covering your back.
When it comes to disability insurance, you have a lot of options to choose from.
Some are designed to protect individuals from the effects of lost income while others are intended to protect the company from the temporary loss of the owner or other key employee. Ultimately, you'll need to determine the level of coverage that is right for your company.
Here are some of the most common disability insurance options you have to choose from . . . .
Disability Insurance
Traditional disability insurance is still the most popular option for insulating employees from lost income in the event of injury or illness. Although it only covers up to 60% of the employee's salary, it can mean the difference between barely getting by and going belly up. You should also be aware that there is usually a lag time of several months until the benefits kick in, so it's conceivable that the business may need to provide financial intervention or risk losing the employee entirely.
Disability Buyout Insurance
Suppose your company is a partnership and one of the partners become disabled. What happens then? Disability buyout insurance provides assistance with financing a buyout in the event that one of the partners is unable to continue for health reasons. In theory, this form of disability insurance is a win/win for everyone in the company. The disabled partner receives income during his recuperation, while the remaining partners are given the financial resources they need to pay for the buyout.
"Key Man" Insurance
Key man insurance is designed to protect the company from the loss of an employee that is critical to the business' success. Unlike traditional disability insurance, the beneficiary of key man insurance is not the individual, but the company itself. The insurance vehicles for key man insurance can take two forms: Disability insurance or life insurance. Even if you are your company's only "key man", you should consider taking out key man insurance on yourself. See your insurance carrier for details.
Overhead Expense Insurance
If you are your company's only employee, have you ever wondered how you would pay the bills if you became sick or injured? If you're like most self-employed business owners, that's the kind of thing that keeps you up at night. Lucky for you there is something called overhead expense insurance. if you are unable to work due to injury or illness, this form of disability insurance can pay all of your overhead expenses - utilities, mortgage, etc. - for up to two years.
Share this article
---
Additional Resources for Entrepreneurs