Opening a Business
How to Start a Babysitter & Child Care Service
It's official. You're going to become an entrepreneur and start a babysitter and child care services business. That's a good first step. This article can be a useful guide to getting started.
Starting a babysitter and child care services business? This is the A-to-Z guide to making it on your own.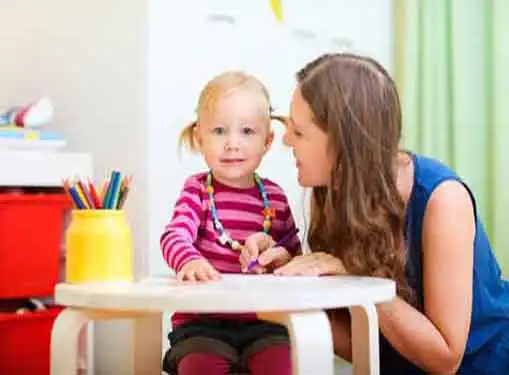 The Nuts & Bolts of Babysitter & Childcare Services
Babysitter and childcare services deliver convenience, reliability and safety -- three of the most important traits parents look for when they need someone to watch their children on a regular or one-off basis.
Rather than trying to locate a qualified sitter or childcare worker on their own, parents can simply tap into your company's stable of pre-screened workers. Although they pay a premium for your services, parents gain peace of mind knowing that the people taking care of their kids are thoroughly vetted and supervised.
The Internet has opened new doors of opportunity for childcare and babysitting service providers. Since convenience is a major part of your startup's value proposition, consider launching with a fully functional business website that creates an online vehicle for managing customer job requests and receiving childcare worker inquiries.
Staffing Your Babysitter Service Startup
Hiring skills are an important aspect of babysitting and childcare service ownership. In many ways, your startup's reputation will be built on the quality of your workers. Even minor infractions can generate a large volume of negative word-of-mouth about your company -- the kiss of death for young businesses struggling to gain traction with nervous parents.
Standardization can be a useful tool for acquiring and maintaining a top quality workforce. During the startup phase, you will need to generate a standardized hiring process that includes background checks, reference verifications and personal interviews. Once hired, all workers should be subject to a standard review and assessment process that leverages customer feedback and other mechanisms to provide performance visibility.
For news and hiring information, consider participating in the National Association of Childcare Professionals and other trade organizations.
Find Customers for Your New Childcare & Babysitting Service
You've done a great job getting your childcare service set-up and ready for business. Your team of babysitters and childcare professionals are ready for action . . . But where are the customers? Unless you have invested the resources it takes to generate and execute a solid marketing campaign, your customers may be AWOL.
There are many different ways to market a babysitting service. Traditional print advertising in targeted, local publications is a great start. But to create a groundswell of customers, you will need to take your marketing game up a notch. Viral marketing and word-of-mouth are still the most effective way to drive customers to your childcare service. To get the ball rolling, more and more babysitting service startups are using social media and other technology rich tools to seed the marketplace.
Creating Business Plans for a Babysitter & Child Care Service
Never underestimate the value of a good babysitter and child care services company business plan. With the right ingredients, your babysitter and child care services company's business plan will serve as a blueprint for success.
A professional business plan writer can be a big help in creating a first-rate plan.
Time and time again, the best entrepreneurs we see rely on professionally crafted plans to guide their decision making. But no matter how skilled they are, business plan writers can't be effective without the direct input of the business owner.
As the primary stakeholder in your babysitter and child care services business, you will intentionally need to insert yourself in various stages of the plan's development.
Check Out the Competition
Before you open a babysitter and child care services business in your area, it's worthwhile to find out how you will fit in the competitive landscape. Use the link below to generate a list of competitors near you. After following the link, enter your city, state and zip code to get a list of babysitter and child care services businesses in your area.
How are you going to successfully complete with existing firms? It's important that you never underestimate the competition.
Find Good Remote Business Advice
After you've evaluated your local competitors, the next step is to speak with somebody who is already in the business. It's very unlikely that the local competition will talk to you. The last thing they want to do is help you to be a better competitor.
On the other hand, an individual who has a babysitter and child care services business in a different city can be a great learning resource for you, as long as they don't view you as a competitive threat. Many business owners are happy to give advice to new entrepreneurs In my experience, you may have to call ten business owners in order to find one who is willing to share his wisdom with you.
What's the process for finding a babysitter and child care services business founder in another city who you can speak with?
No problem! Just use the link below and try a random city/state or zipcode. Then start dialing for advice until you are successful.
Is It Easier to Buy an Existing Babysitter & Child Care Service?
Tough decisions are what business ownership is all about. And one of the first decisions you'll have to make is whether to start a business from scratch or buy an existing babysitter and child care services business.
In general, purchased babysitter and child care services businesses fare better than startups, at least during the initial few years. When you buy an established babysitter and child care services business, you gain access to a functional business operation with a customer base and a steady revenue stream.
Entrepreneurs who are committed to a highly unique value proposition may need to pursue a startup approach. But for the sake of minimizing risk and maintaining your sanity, a business purchase is often the right move for emerging babysitter and child care services business entrepreneurs.
Explore Franchising Options
Startup small business owners sometimes lack the experience and resources to make a go of it in a competitive business environment. Leading franchises offer aspiring babysitter and child care services business owners a turnkey business model and other resources that simply aren't available in a non-franchise startup.
The Gaebler child care franchise directory is full of exciting franchise opportunities for babysitter and child care services businesses as well as other businesses. Just click the link to peruse the possibilities.
Remember, like any business, a franchise requires commitment and capital. Although the capital requirements vary by franchise, with a little research you should be able to identify a franchise that is capable of meeting both your ownership goals and capital budget.
Entrepreneur Interviews
These interviews should be of interest to you.
Related Articles on Starting a Company
These additional resources regarding starting a business may be of interest to you.
Consideration Before Buying a Franchise
Share this article
---
Additional Resources for Entrepreneurs