How to Start a Small Business
How to Start a Fortune Tellers Business
Starting a fortune tellers business is an excellent entrepreneurial opportunity if you have the creativity and tenacity necessary to be a successful entrepreneur. This article contains tips and advice that can make your business profitable, stable and built to last.
Thinking about opening a fortune tellers business? We tell you what you need to know to get started.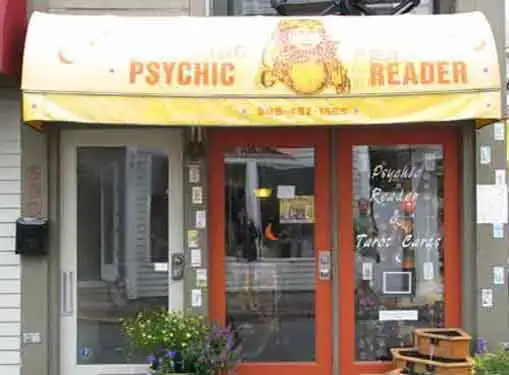 Is starting a psychic reading business in your future? You should already know that, shouldn't you?
Becoming a Fortune Teller Entrepreneur
For centuries, people have solicited the input of fortune-tellers, mediums and other pseudo-spiritual advisors to gain insight about the future. In many eras and cultures, fortune-telling in has been expressly forbidden. But in the U.S., it is now an accepted entrepreneurial endeavor, despite certain restrictions that exist on a state-by-state basis.
There are a variety of possible motivations behind the decision to become a fortune-telling entrepreneur. Hopefully, your goal in launching a fortune-teller business is to help people access the guidance and direction they need to live more productive lives rather than to fleece unsuspecting clients, a practice that has been all too common among the industry's less scrupulous practitioners.
However, you will need more than the right motivation and fortune-telling skills to achieve industry success. As a fortune-teller entrepreneur, you will also need to hone your business skills. Yet with sound decision-making and the right strategic plan, it's possible to quickly expand your business to include multiple sites, remote services (e.g. Internet-based or call-in) and other growth tactics.
Concerns for Fortune Teller Business Startups
Some of the challenges you will face as a fortune-telling entrepreneur are common to all business startups; others are unique to the fortune-telling industry. With that in mind, here are a few of the big concerns that need to be addressed ASAP in your startup.
Legal issues. In the U.S., fortune-tellers are subject to legal restrictions. Although it's important to research the laws in your jurisdiction, you can usually achieve legal compliance by avoiding the term "fortune-telling" altogether. Instead, refer to yourself as a "psychic consultant" or "spiritual advisor". As an additional safeguard, you may want to offer a disclaimer that your services are offered for entertainment purposes only, which is an exception contained in many state laws regarding fortune-telling.
Scope of services. Fortune-teller businesses typically offer a range of services beyond fortune-telling or psychic consultations. Tarot card readings, Reiki healing, palmistry and other services are commonplace throughout the interest. The caveat is that you will need to make sure you are truly competent to provide any services you add to your roster. Otherwise, you risk the possibility of generating negative word of mouth about your startup.
Rates. In some ways, fortune-telling is similar to massage therapy - a one-on-one session that offers consumers therapeutic benefits. Consequently, the typical rates for massage therapists and fortune-tellers are similar, approximately $1/minute with discounts for sessions of an hour or more. If there are no competitors in your area to help you determine fair market pricing, use the rates charged by local massage therapists as a guide.
Business Plan Mechanics for Fortune Tellers Businesses
Haven't created a business plan for your fortune tellers business yet? You could be in big trouble.
Rather than avoiding your business plan, keep your business plan simple. Ultimately, your business plan is intended to be a resource for you, the business owner.
If your time is limiting, outline the essentials of your fortune tellers company's business plan now and make a commitment to come back to it later.
Check Out Competitors
Well in advance of opening a fortune tellers business in your area, it's essential to find out what the competition looks like. Try our link below to get a list of local competitors in your area. Complete the form by entering your city, state and zip code to get a list of fortune tellers businesses that are close by.
How tough is the competition in the market you are considering? If the competition is too tough, you may need to think about starting the business in a different area or even start a completely different business instead.
Studying the Market
After you've evaluated your local competitors, the next step is to learn from folks who are already in business. Local competitors are not going to give you the time of day, mind you. Why would they want to educate a future competitor?
On the other hand, an individual who has a fortune tellers business in a location that is not competitive to you will be much more likely to talk with you, after they realize you reside far away from them and won't be stealing their local customers. Many business owners are happy to give advice to new entrepreneurs If you are persistent, you can find a business mentor who is willing to help you out.
Where can you find a fortune tellers business manager in a different locale who can assist you?
Simple. Let your fingers do the walking by using the link below.
Why You Should Buy (Instead of Start) a Fortune Tellers Business
We know . . . From the time you were a kid you dreamed about starting a business from scratch and growing it to a position of market dominance.
Yet a healthier and safer strategy may be to purchase an existing fortune tellers business.
Existing fortune tellers businesses are proven operations with dependable revenue streams. And that's not to mention the fact that a purchase let's you avoid the trial-and-error mistakes that are common in startups.
Don't Rule Out Franchising
You should know that your odds of doing well in business immediately improve if you opt for franchising rather than going it alone.
Before starting a fortune tellers business, you should determine whether purchasing a franchise might be the right move for you.
The link below gives you access to our franchise directory so you can see if there's a franchise opportunity for you. You might even find something that points you in a completely different direction.
Related Articles on Starting a Company
These additional resources regarding starting a business may be of interest to you.
Characteristics of Successful Entrepreneurs


Share this article
---
Additional Resources for Entrepreneurs