Entrepreneur Idea Guide
How to Start a Hair Curlers Business
Launching a hair curlers business is a rewarding experience if you do it right. Here are nuts-and-bolts information on the startup process.
Wondering how to start a hair curlers business? We take you step-by-step from start to success.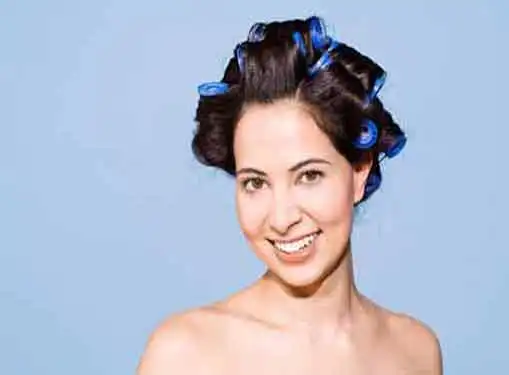 The Business of Hair Curler Wholesaling
Hair curlers are a tried and true product category in the beauty industry. With literally thousands of product options in the marketplace, hair curler consumers have an abundance of items and retailers to choose from.
The majority of hair curler consumers purchase their products from general retailers or beauty retailers that offer curlers as part of a wider selection of merchandise. As a result, entrepreneurs who specialize in curlers operate as wholesalers, supply chain experts who create reliable inventory streams for their retail customers.
Wholesale business is all about pricing and margins. The lower your prices, the easier it will be to attract retail customers. But if your profit margin is too small, you will jeopardize the sustainability of your startup. Even more than other types of startups, hair curler wholesalers need to perform thorough market research in order to generate projected budgets grounded in marketplace realities.
Developing Retail Relationships
The development of retail relationships is a barrier that needs to be addressed early in your startup. Many hair curler wholesalers will have established relationships with your competitors and some source curlers from wholesalers that provide them with a broad range of beauty products. In other words, getting your foot in the door with new accounts may be more difficult than it sounds.
A carefully crafted marketing strategy can expose your startup to large quantities of retailers, some of which will be interested in making a switch from their current wholesale provider. Since it will be difficult to compete on price, a better strategy is to focus on supplying curler products that are underrepresented in the marketplace. Unique product categories won't deliver the entire marketplace to your door, but they will dramatically improve your ability to gain a foothold with a segment of the retail market.
Hair Curler Importing Tips
Imported curlers are often less expensive than domestically manufactured curlers, giving your startup the ability to offer lower prices to retailers and/or increase your profit margin. China and other Asian nations are excellent sources for imported curlers, but introducing foreign curlers to your American retail customers will require several additional steps.
As you begin to plan your importing operation, you will need to make connections with international distributors and foreign manufacturers. From there, you will need to navigate import regulations and establish a system for receiving curlers when they arrive in the States. You will also need to stay on top of your international partners on an ongoing basis, ensuring that supply snafus don't threaten your ability to source products to your retail customers.
Creating a Business Plan for a Hair Curlers Business
A common mistake for a small business owner is to launch your company without having written a business plan.
The key benefit of writing a business plan is that it defines the game plan. Without it, you'll be flying blind, choosing short-term opportunities at the expense of long-term benefits.
Start by defining your business mission. The process of writing a mission statement doesn't have to be complicated. From there, it's time to initiate the hard work involved with writing the rest of your hair curlers company's business plan.
Review Competitors
Well in advance of opening a hair curlers business within your community, it's a smart move to see how you will fit in the competitive landscape. We've provided the link below to help you get a list of local competitors in your city. After clicking on the link, type in your city, state and zip code to get a list of hair curlers businesses near you.
Gain a knowledge of how existing firms have positioned themselves in the marketplace, and then design your business in a way that sets you apart from the others.
Getting Advice from Experienced Entrepreneurs
Once you've finished assessing the competion, be sure to have a conversation with someone who is in the business. If you think owners of nearby hair curlers businesses will give you advice, think again. Why would they want to educate a future competitor?
On the other hand, an individual who has a hair curlers business in another town may be willing to share their entrepreneurial wisdom with you, once they realize that you are not going to directly compete with them in their community. In fact, they are often very willing to share startup advice with you. It can take a while to find an entrepreneur who is willing to talk, but it's well worth the effort.
How does one quickly and easily locate a hair curlers business founder in a different locale who can assist you?
Here's how we would do it. Try the useful link below and key in a random city/state or zipcode.
Advantages of a Hair Curlers Business Purchase
Every entrepreneur dreams about building a highly successful company from the ground up. Yet hair curlers business startups aren't easy - many fail within the first year.
There are a lot of factors that need to be considered in buying vs. starting a business. By buying a profitable hair curlers business, you'll shorten the amount of time it takes to achieve a return on your investment because you'll have the advantage of a proven operation and an existing customer base.
Consider Franchising
The chances of becoming a successful entrepreneur go up significantly if you decide to franchise instead of doing it all on your own.
Before you consider starting a hair curlers business, you should check out whether franchising might make it easy to get started.
The link below gives you access to our franchise directory so you can see if there's a franchise opportunity for you. You might even find something that points you in a completely different direction.
Other Useful Articles for Startup Entrepreneurs
These additional resources regarding starting a business may be of interest to you.
Share this article
---
Additional Resources for Entrepreneurs