Good Startup Businesses
How to Start a Jams, Jellies & Preserves Business
Opening a jams, jellies and preserves business? Here is a summary of all the basic steps you need to know about starting and running a jams, jellies and preserves business.
Wondering how to start a jams, jellies and preserves business? We take you step-by-step from start to success.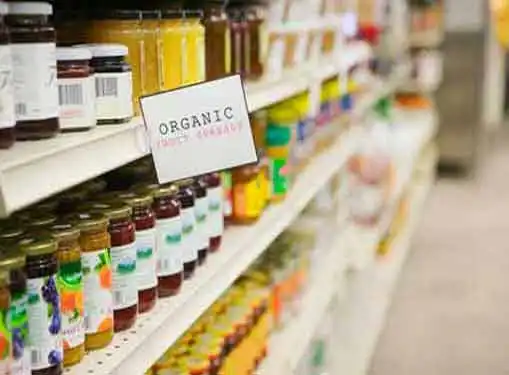 Startup Requirements in Jams, Jelly & Preserves
On the surface, the sale of jams, jellies and preserves seems like a simple way to enter the world of business ownership. Since many people make their own jam, selling jam to the public doesn't require entrepreneurs to acquire advanced skills or competencies.
But therein lies the problem . . . a large number of entrepreneurs enter the jelly game every year, saturating a limited market with an overabundance of product options. So to survive, you'll need a product that stands out in the marketplace as well as effective marketing and capacity planning strategies.
You will also need to research the sanitary requirements that are necessary for the manufacture and sale of food products, starting with commercial grade kitchen standards. Although it's possible to convert your home kitchen into a usable kitchen facility, many entrepreneurs find it's ultimately more cost affordable to lease dedicated commercial kitchen space in order to meet health department inspection and federal food safety requirements.
Revenue Growth Strategies for Jams & Jellies
Successful small businesses experience steady revenue growth -- and jam, jelly and preserve startups are no exception. Although you will need to tailor your startup's growth strategies to your specific goals and circumstances, here are a few suggestions for achieving short- and long-term revenue growth in the jam and jelly business.
Online Sales. Jams and jellies can be easily shipped to consumers, so it makes sense to incorporate an online marketing presence into your startup plan. By developing a solid ecommerce website, you can significantly increase your startup's geographic reach without substantially increasing your costs.
Gift Baskets. Bundling is a proven retail strategy for increasing revenue and the dollar value of each sale. While some customers will be adamant about purchasing just one or two types of jelly and jam, others may be open to the idea of purchasing jelly baskets, particularly if the baskets include complementary products and value pricing.
Fairs & Festivals. A physical presence at regional fairs and festivals is a great way to increase sales revenue. But more importantly, your participation as a vendor can increase your startup's visibility among local consumers. If your booth and product packaging feature your company website, you can also leverage festival participation to boost revenues through increased traffic on your company's ecommerce site.
Tips for Writing a Jams, Jellies & Preserves Company Business Plan
Many new jams, jellies and preserves business owners feel unprepared for the challenge of writing a business plan.
The good news is that business plan help may be closer than you think. These days, there are tons of great resources and solutions available to support the business plan writing process.
Our Business Plan Help section discusses some of the business plan resources other entrepreneurs have found useful.
Check Out Competitors
Prior to launching a jams, jellies and preserves business in your area, it's worthwhile to find out what the competition looks like. Use the link below to generate a list of competitors in your area. Complete the form by entering your city, state and zip code to get a list of jams, jellies and preserves businesses that are close by.
It's important to be aware of what the competition is doing. Take the time to visit the competition to properly assess their strengths and weaknesses.
A Good Source of Advice
If you are interested in starting a jams, jellies and preserves business, the next step is to speak with somebody who is already in the business. Local competitors are not going to give you the time of day, mind you. It'd be crazy for them to teach you the business.
However, an entrepreneur who owns a jams, jellies and preserves business in a different city may be more than happy to give you a few tips, provided that you won't be directly competing with them. In fact, they are often very willing to share startup advice with you. If you are persistent, you can find a business mentor who is willing to help you out.
So, what can you do to find a jams, jellies and preserves business owner who is willing to advise you because you live in different cities?
It's easy. Here's a link you can use to find a mentor outside of your area.
Benefits & Drawbacks of a Jams, Jellies & Preserves Business Acquisition
An acquisition can be a great way to enter jams, jellies and preserves business ownership. But it's important to evaluate the benefits and drawbacks of buying a business before you decide on either an acquisition or startup approach.
BENEFITS: Existing companies have proven business models and a history of profitability. They should also have some degree of brand recognition and an established customer base.
CONs: On the downside, jams, jellies and preserves business acquisitions can be difficult to adapt to your unique business philosophy so it's important to make sure the business is capable of achieving your ownership goals before you initiate the buying process.
Consider Buying a Franchise
Franchising doesn't mean you still can't fail but it will make starting a business much easier.
Before you get too far along in your plan to open a jams, jellies and preserves business, it's worthwhile to investigate whether purchasing a franchise might help you avoid common entrepreneurial mistakes.
The link below gives you access to our franchise directory so you can see if there's a franchise opportunity for you. You might even find something that points you in a completely different direction.
Related Articles on Starting a Company
These additional resources regarding starting a business may be of interest to you.
Characteristics of Successful Entrepreneurs


Share this article
---
Additional Resources for Entrepreneurs