Small Business Startup
How to Start a Nutrition Business
This advice is ideal for those of you who plan on opening a nutrition business. Read this before you start!
Thinking about opening a nutrition business? We tell you what you need to know to get started.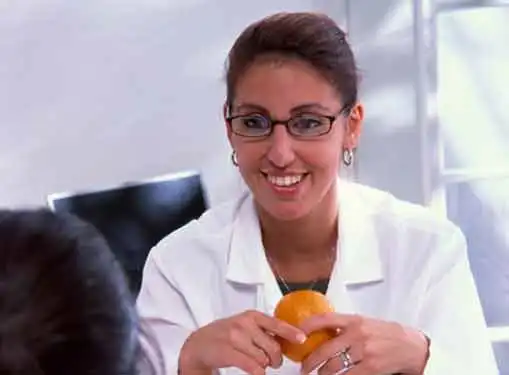 Making a Living in the Nutrition Field
Diet and nutrition are major concerns for most Americans, especially for those with health conditions that restrict food selection and dietary intake. As the U.S. population ages, the demand for nutritional consulting is skyrocketing, creating opportunities for entrepreneurs to launch an assortment of nutrition-based small businesses.
But the challenge in launching a nutrition business these days is that demand for nutritional products and services has resulted in a crowded marketplace. As an emerging nutrition entrepreneur, you have to be realistic about the fact that it may take some time to build your client base and develop a reputation as a first-rate nutrition services provider.
Tips for Increasing Your Nutrition Business' Market Presence
Many nutrition business owners are certified nutritionists (CNs). In the eyes of the public, your education and experience make you an expert in the field of nutrition. So why not leverage your credentials to quickly establish your startup as a thought leader in the marketplace?
A public relations plan can be the right tool for attracting media attention (and free publicity) to your nutrition business startup. By offering yourself as an expert on nutrition and occasionally suggesting article ideas to local media contacts, you will gradually become the go-to source for all food-related issues in your community.
But be warned: good PR doesn't just happen. To be successful, you'll need to strategize and coordinate your PR efforts. If you haven't done PR before, we recommend that you consider hiring a professional PR firm for assistance.
Leveraging Industry Organizations for a Nutrition Business Startup
Like many other industries, industry connections are important in the nutrition business. Regardless of the amount of experience and education you have in the field, it's important to regularly participate in industry organizations like the Natural Products Association (NPA), the Council for Responsible Nutrition (CRN) and local/regional health organizations.
Tips for Generating a Top Quality Nutrition Company Business Plan
A good business plan is the foundation of your entrepreneurial journey. Despite the diversity that exists in business plan writing, there are several essential elements that good business plans simply must include.
Business plan software eliminates the guesswork, insulating your nutrition business from the possibility of critical omissions. Robust software solutions incorporate best practices while streamlining the writing process, ensuring that your business plan reflects your company's commitment to quality.
To guide your search, we've compiled a list of business plan software packages, all of which have proven value for nutrition business entrepreneurs.
Assess the Competition
Prior to opening a nutrition business in your area, it's a smart move to determine what the competition looks like. Use the link below to find competitors near you. Simply enter your city, state and zip code to get a list of nutrition businesses in your town.
If there's too much competition, it may be wise to consider starting the business in a less competitive marketplace.
Finding a Non-Competitive Business Mentor
Once you've finished assessing the competion, be sure to talk to somebody who is already in the business. It's very unlikely that the local competition will talk to you. The last thing they want to do is help you to be a better competitor.
But, a person who owns a nutrition business on the other side of the country may be willing to share their entrepreneurial wisdom with you, given that you don't compete with them in their area. Many business owners are happy to give advice to new entrepreneurs It can take a while to find an entrepreneur who is willing to talk, but it's well worth the effort.
Where do you find a nutrition business entrepreneur in another community?
Here's how we would do it. Try the useful link below and key in a random city/state or zipcode.
Reasons to Pursue a Nutrition Business Acquisition
Many would-be nutrition business owners are perplexed by those who encourage them to buy a business rather than starting one from scratch. But what's so great about a nutrition business acquisition?
The availability of acquisition capital should be a major factor in your decision. Commercial lenders are usually more inclined to fund acquisitions than startups.
Although there are a lot of factors to consider, the decision to buy a business to get acquisition capital almost always pays off.
Consider Buying a Franchise
The odds of achieving your primary goal of avoiding failure in business increase if you opt for franchising instead of doing it all on your own.
Before you get too far along in your plan to open a nutrition business, you should check out whether buying a franchise could make sense for you.
The link below gives you access to our franchise directory so you can see if there's a franchise opportunity for you. You might even find something that points you in a completely different direction.
Related Articles on Starting a Company
These additional resources regarding getting started as an entrepreneur may be of interest to you.
Consideration Before Buying a Franchise
Share this article
---
Additional Resources for Entrepreneurs