Entrepreneur Ideas
How to Start a Sandblasting Business
Find out what successful entrepreneurs have to say about starting and operating a business. This useful article about opening a sandblasting business provides a wealth of information about how to do it right.
Wondering how to start a sandblasting business? We take you step-by-step from start to success.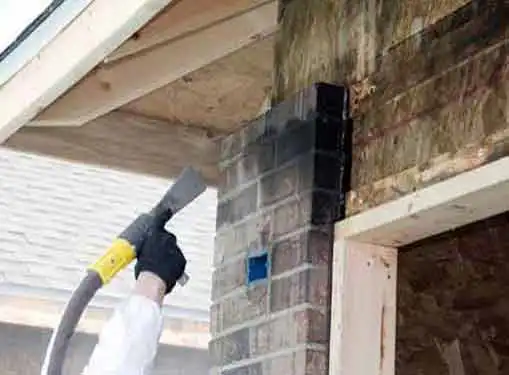 Sandblasting & Painting Businesses
If you've taken a high school shop class, you're probably familiar with sandblasting. Industrial sandblasting works much the same way, albeit on a much larger scale. Today, sandblasting businesses perform abrasive blasting surfaces on a broad range of steel items in preparation for the application of paints, coatings and other materials.
While some companies specialize in portable sandblasting, big profits can be found in the segment of the industry that blasts large structures like steel girders, aircraft parts and large metal components. These services are often performed at a central location, in rooms that have been specifically designed for commercial blasting applications.
Since the items are already onsite, many commercial sandblasters expand their business model by including painting and coating applications to their service mix. Combined, sandblasting and painting/coating is capable of delivering high levels of profitability to ambitious and skilled entrepreneurs.
Getting Started as a Sandblasting Entrepreneur
There are several different ways to get started in the commercial/industrial sandblasting industry. For capital-restricted entrepreneurs, a portable sandblasting rig to perform jobs at the customers' locations is an affordable entry point and a way to start small as you gradually grow into a larger business.
A more aggressive entry plan is to start big right out of the gate. To do this, you'll need to have experience sandblasting and recoating large structures, and have at least some connections in your local industrial industry. Assuming you can raise enough startup capital to adequately fund the launch, the odds of success will be good, especially if your target market currently lacks a full-service industrial sandblasting and coating operation.
Sandblasting Capital Requirements
There's no escaping the fact that the capital requirements for a full-scale, industrial sandblasting operation can be substantial. For starters, you'll need space - preferably a large industrial plant with approx. 30,000 sq. ft. of space. Next, you'll need to retrofit the plant with dedicated rooms for sandblasting and coating since even small particles can have disastrous consequences for painting and coating.
To move materials around the plant, you'll need a crane (e.g. a 65-ton link belt crane) and multiple forklifts (each capable of handling around 8 tons). Although leasing can mitigate the upfront capital costs, long-term lease payments will exceed purchase costs.
For more information about capital requirements and other startup concerns, we recommend connecting with the Society for Protective Coatings (SSPC) and other trade organizations.
How to Write an Effective Sandblasting Company Business Plan
It's virtually impossible for your sandblasting business to succeed without an effective business plan.
Accuracy and an eye for detail count when writing a business plan. Fudging the numbers is the equivalent of sabotaging your sandblasting business's strategic interests.
The more effort you invest in the details of your plan, the greater the payoff you will receive from your efforts. As a further guide, consider what the experts say about business plan writing.
Take a Look at Competitors
Long before you open a sandblasting business in your town, it's worthwhile to find out how many competitors you have. Use the link below to generate a list of competitors nearby. Just enter your city, state and zip code to get a list of sandblasting businesses in your community.
Is the established competition doing a good job? It's important to understand their strengths and weaknesses and think through how you'll stake up against those established businesses.
Learn from Others Who Are Already In This Space
Once you've finished assessing the competion, the next step is to speak with somebody who is already in the business. It's very unlikely that the local competition will talk to you. The last thing they want to do is help you to be a better competitor.
Fortunately, somebody who runs a sandblasting business in a different city can be a great learning resource for you, once they realize that you are not going to directly compete with them in their community. Indeed, many experienced entrepreneurs enjoy offering advice to startup entrepreneurs. In my experience, you may have to call ten business owners in order to find one who is willing to share his wisdom with you.
The key question new becomes: how to find a sandblasting business founder in a different locale who can assist you?
Here's one way to do it. Just use our link below, find somebody and call them.
Guidelines for a Sandblasting Business Acquisition
There are a lot of reasons why it may be preferable to acquire a sandblasting business instead of starting a new business venture.
An acquisition isn't necessarily a bed of roses. You'll need to thoroughly evaluate the factors involved with buying a business. Right away, you'll want to make sure the business is capable of meeting your ownership expectations.
If the business is right for you, the assistance of a business broker will help all of the rest of the pieces of the process fall in place and you will be well on your way to owning a proven sandblasting business.
Don't Rule Out Franchising
You should know that your odds of being a successful business owner increase when you franchise and leverage their successful brand and track record.
If your goal is to start a sandblasting business, you would be wise to assess whether franchise opportunities in your space might increase your chances of success.
The link below gives you access to our franchise directory so you can see if there's a franchise opportunity for you. You might even find something that points you in a completely different direction.
Other Useful Articles for Startup Entrepreneurs
These additional resources regarding getting started as an entrepreneur may be of interest to you.
Share this article
---
Additional Resources for Entrepreneurs