Startup How to Guides
How to Start an Oil Field Transportation Business
Opening an oil field transportation business is your ticket to owning a good, stable business as long as you separate yourself from the competition. We provide a few secrets that demystifies what it takes to be successful.
Thinking about opening an oil field transportation business? We tell you what you need to know to get started.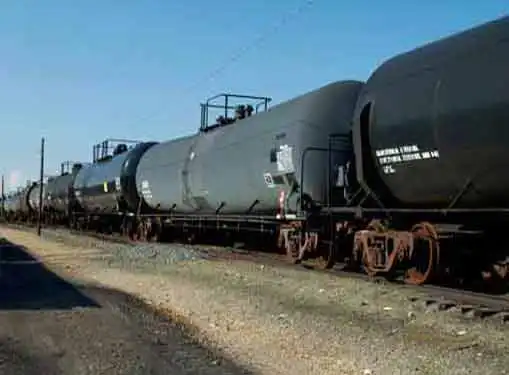 Startup Prospects in Oilfield Transportation
Oilfield transportation companies play an important role in supplying consumers with a steady supply of oil and gas products. Rather than transporting equipment, supplies and personnel themselves, oil producers have discovered that it's more efficient to outsource specialized transportation requirements to third-party transportation providers.
Despite the fact that many oilfield transportation companies have been in business for generations, there is always room in the industry for energetic entrepreneurs who are prepared to exploit gaps in the marketplace. With demand for oil products at peak levels, well-positioned startup will poised to benefit from industry growth and competitive client acquisition.
Determining the Scope of Your Oilfield Transportation Startup
Oilfield transportation providers profit from diverse business models. While some oilfield transportation entrepreneurs focus on relocating oil rigs from one jobsite to the next, others specialize in delivering personnel to remote oilfield locations.
Since the dismantling, hauling and reassembly of oil rigs is a highly specialized task, it is often seen as the most profitable sector of the oilfield transportation industry. However, startup entrepreneurs need to weigh the benefits of potential revenues and profitability against capital realities. Without substantial financial backing, it will be difficult to acquire the heavy duty trucks, trailers, cranes and other pieces of equipment that are necessary to perform large site relocations.
Instead, consider downsizing your startup plan to provide transportation for materials and personnel, and establish a plan to gradually scale your operation to provide transportation services for rigs and heavy equipment.
Equipment Maintenance Tips for New Oilfield Transportation Companies
Reliable equipment is the lifeblood of a successful oilfield transportation company. In some startups, equipment malfunctions are a minor irritation. But in an oilfield transportation operation, an equipment failure can have life and death implications.
Organizations like the Association of Energy Service Contractors (AESC) promote equipment maintenance standards for many different kinds of oilfield activities, including transportation. But participation in trade associations is no substitute for integrating maintenance management software and other resources into your startup's equipment maintenance routines.
How to Create a Winning Oil Field Transportation Company Business Plan
You've heard that a quality business plan is the first step toward a successful oil field transportation business.
Although it might seem like an unnecessary formality, your oil field transportation company's business plan is a document that will shape your goals and strategies on a go-forward basis.
Here's something else you should know: Business plans help prevent key startup mistakes. Lacking a solid business plan, many startups find themselves rudderless and incapable of executing consistent decision making processes, while committed business planners rely on their plans to guide all of their decision making and short-term planning efforts.
Check Out the Competition
Long before you open an oil field transportation business in your town, it's a smart move to determine what the competition looks like. Try our link below to find competitors nearby. After following the link, enter your city, state and zip code to get a list of oil field transportation businesses in your area.
Is the established competition doing a good job? It's important to understand their strengths and weaknesses and think through how you'll stake up against those established businesses.
Learn from Others Who Are Already In This Space
As part of your due diligence on opening an oil field transportation business, the next step is to learn from folks who are already in business. If you think owners of nearby oil field transportation businesses will give you advice, think again. Why would they want to educate a future competitor?
However, an entrepreneur who owns an oil field transportation business outside of your community may be willing to share their entrepreneurial wisdom with you, provided that you won't be directly competing with them. In that case, the business owner may be more than happy to discuss the industry with you. It can take a while to find an entrepreneur who is willing to talk, but it's well worth the effort.
Where does one find an owner of an oil field transportation business that lives outside of your area?
Here's one way to do it. Just use our link below, find somebody and call them.
Acquisitions vs. Startups
Unfortunately, many inexperienced oil field transportation business entrepreneurs approach ownership with the mistaken idea that a startup is their only option when they could also pursue a business acquisition.
Unless you have compelling reasons to launch a new business, buying an existing oil field transportation business may be the better choice.
The good news is that an oil field transportation business acquisition is a recognized name and usually comes with a loyal customer base. If you're diligent about finding the right acquisition prospect, you may be able to leverage a business buying strategy to rapidly propel yourself into a position of industry leadership.
Franchising May Be a Better Way to Go
The probabilities on your doing well in business are much greater if you buy a franchise in lieu of doing everything yourself.
As part of your process in starting an oil field transportation business, you ought to determine whether franchising might help you on your entrepreneurial journey.
The link below gives you access to our franchise directory so you can see if there's a franchise opportunity for you. You might even find something that points you in a completely different direction.
Related Articles on Starting a Company
These additional resources regarding starting a business may be of interest to you.
Characteristics of Successful Entrepreneurs


Share this article
---
Additional Resources for Entrepreneurs