Business Startup Instructions
Opening a Gift Wrapping Services Business
We've collected some good advice that is ideal for those of you who plan on opening a gift wrapping services business. Read this advice before you begin your venture.
Thinking about opening a gift wrapping services business? We tell you what you need to know to get started.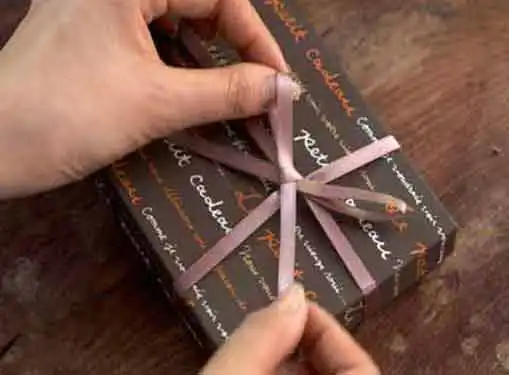 Entrepreneurial Options for Gift Wrapping Services
During busy holiday seasons, gift wrapping is a distraction many shoppers could easily live without. So to save time, a growing number of shoppers outsource their wrapping needs to third-party providers -- professional gift wrappers who specialize in delivering impeccably packaged final products.
Gift wrapping startups have a variety of entrepreneurial options and possibilities to choose from. While some gift wrapping businesses rent kiosks in the thoroughfares of malls and shopping centers, others create strategic alliances with retailers to provide an in-store wrapping service. Industrious gift wrapping entrepreneurs may even provide in-home or off-site wrapping services for a large quantity of items.
As you determine the type of gift wrapping startup that is right for your goals and resources, keep in mind that gift wrapping is primarily a convenience service. Whatever form your startup takes, consumers will only pay for services that are convenient and cost-effective.
Profit Maximization Tips for Gift Wrapping Startups
For any business, small or large, profit boils down to revenue and costs. It's common sense that to increase profits, either costs need to go down or revenue needs to go up. Specifically, there are a handful of strategies gift wrapping startups can utilize to maximize profits during the first year and beyond.
Seasonal Operations. Although there may be limited demand for gift wrapping throughout the year, you're going to earn most of your revenue during the holiday season. So instead of setting up your business like a full-time small business, you can manage costs by orienting your business toward a two-month operational cycle each year. Lease negotiations, marketing, hiring -- everything your business needs to function should be limited to that specific timeframe.
Systemization. Operational efficiency plays a major role in profit maximization. As a startup gift wrapping business, it's important to quickly systematize your operational routines and processes in order to maximize the number of gifts (and customers) you are able to serve on any given day.
Bulk Pricing. Bulk pricing is a double-edged, profit maximization strategy. It's obvious that buying bulk wrapping supplies will deliver cost savings to your startup. However, it's just as important to offer bulk pricing to your customers as a way to motivate them to increase the number of gifts they hire you to wrap. Although you will sacrifice a little profit on a per item basis, the profit you'll earn per customer will skyrocket.
How to Write a Top Quality Gift Wrapping Services Company Business Plan
Your gift wrapping services company's business plan is a blueprint that describes your company and the strategy you will execute to achieve specific goals.
In contemporary business culture, business plans are also litmus tests used by external interests to assess real world viability and marketability.
Early in the process, it's worth your time to learn how to write the market analysis section of a business plan. As you prepare the market analysis section, be careful to rely on substantiated market research rather than your hopes for your gift wrapping services business.
Take a Look at Competitors
Prior to launching a gift wrapping services business within your community, it's a smart move to see how you will fit in the competitive landscape. Try our link below to find competitors nearby. Just enter your city, state and zip code to get a list of gift wrapping services businesses in your community.
Is the local market large enough to support another gift wrapping services business? If not, you had better be sure that you are doing things much better than the competition.
Talk to People Who Are Already in the Business
If you are interested in starting a gift wrapping services business, be sure to talk to somebody who is already in the business. It's very unlikely that the local competition will talk to you. What's in it for them?
However, an entrepreneur who owns a gift wrapping services business outside of your community may be more than happy to give you a few tips, after they realize you reside far away from them and won't be stealing their local customers. Many business owners are happy to give advice to new entrepreneurs In my experience, you may have to call ten business owners in order to find one who is willing to share his wisdom with you.
What's the process for finding a gift wrapping services business entrepreneur in another city who you can speak with?
Here's one way to do it. Just use our link below, find somebody and call them.
Entry Options for Gift Wrapping Services Businesses
There are two ways would-be entrepreneurs can gain entry to gift wrapping services business ownership: A startup or a business purchase.
A startup gives you the ability to create a gift wrapping services business that conforms to your personal goals and leadership style. But financially, startups present significant challenges because lenders are typically hesitant to fund startup gift wrapping services businesses.
On the other hand, a gift wrapping services business purchase is more attractive to lenders and investors. On the whole, buying a business minimizes uncertainty as well as many of the objections lenders use to disqualify startup entrepreneurs from financing.
Consider Franchising
Most new business startups struggle to gain a foothold in the marketplace. Survival rates improve when entrepreneurs launch a gift wrapping services business franchise. Franchises eliminate many of the risks that are typically associated with a business startup and offer growth opportunities for ambitious entrepreneurs.
At a minimum, click the link below to explore the possibility of pursuing a franchised approach to your gift wrapping services business startup.
Related Articles on Starting a Company
These additional resources regarding starting a business may be of interest to you.
Share this article
---
Additional Resources for Entrepreneurs