Operations Articles
Should a Start-Up Advertise?
Written by James Garvin for Gaebler Ventures
Advertising has long been the dominant form of promotional marketing that firms of all sizes engaged in to build brand awareness and increase their customer base. However, many experts argue that advertising should only be used to enforce a recognizable brand, not to develop one.
First it was the newspapers, then the radio, then the television, and now the internet.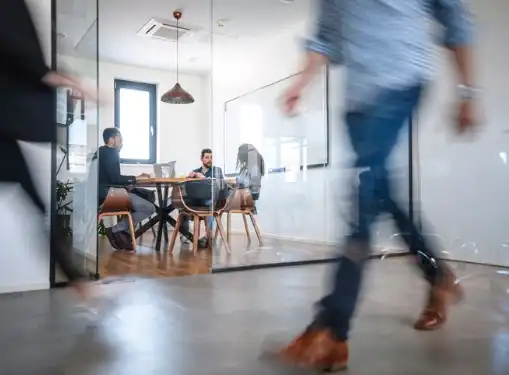 These powerful and well established communication channels that have provided companies the opportunity to advertise their businesses have steadily grown into the single largest promotional marketing industry in the world. We see them all the time and even look forward to them during the Super Bowl and other special events, but where does advertising fit among start-ups?
Effective brand advertising is expensive; there is no question about that. When was the last time you saw a start-up buy an advertising spot on television? Many experts, included the renowned branding expert, Al Ries say that advertising should only be used to reinforce a brands image, not to create one. We are bombarded with advertisement from the worlds leading consumer products such as Nike, Wal-Mart, Proctor & Gamble, AT&T, and more. Advertising can be the most effective and most powerful marketing tool for established companies, but for start-ups it can have little to no effect.
The type of advertising that experts such as Al Ries often criticize for start-ups is brand advertising. These are advertisements that display information about a brand that consumer are often aware of. Think of the Verizon commercials we see where over and over again you here, can you here me now? These commercials reinforce the Verizon brand which is recognized as having one of the best in-networks among cell phone providers. The second type of advertising is informational advertising that allows company's to advertise relevant information to targeted customers, independent of the company's brand.
Google made targeted informational advertising much easier by transforming the cost and effectiveness of advertising for small-sized businesses with its Google Adwords. Their advertising platform enabled small business to pay small amounts for key-word advertising that was related to the users search terms, increasing the conversion on click-troughs on search results as opposed to banner advertising. Highly targeted marketing through affordable means such as Google, is an effective means for start-ups to advertise because the advertisement is information based, not brand based and the information is relevant to what the consumer is looking for.
For the majority of start-ups, targeted informational based advertising can be an effective means to grow awareness around your brand. Only when your brand is established can you switch to brand advertising to reinforce your brand with your customers. However, remember that many start-ups have emerged successful with out ever having spent a dime on advertising. With the advent of numerous free marketing platforms, many companies forego the expense of advertising and have found that free marketing tools and word of mouth have provided all the promotion that they needed to succeed. Whether you choose to pay for advertising or not is dependent on your unique situation, but independent of your situation, pushing branded advertising in front of your customer base will not provide you with any return on your investment.
James Garvin began his education studying biotechnology. In recent years he has turned his interest in technology to helping two internet startup companies. The first business was an online personal financial network and the second was an e-marketing platform created to help entrepreneurs demo their web sites. Currently a student at University of California Davis, James is spending his summer incubating two new online businesses and writing about his entrepreneur experiences.
Share this article
---
Additional Resources for Entrepreneurs