Entrepreneur Idea Guide
Starting a Hair Dryers Business
This advice is ideal for those who hope to start a hair dryers business. Read this before you open up shop.
Wondering how to start a hair dryers business? We take you step-by-step from start to success.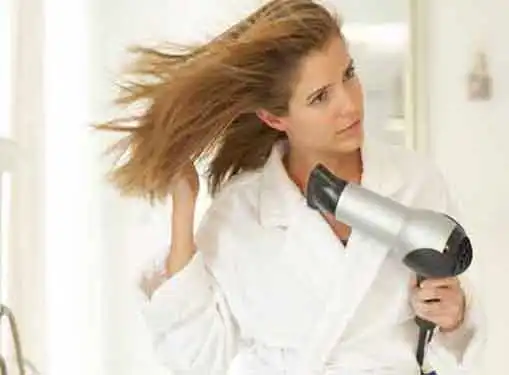 Setting Up an Online Hair Dryer Store
If you use hair dryers in either a personal or professional capacity, you know how difficult it can be to find the perfect dryer. When you need to replace your current unit, you could spend the day traveling from store to store, looking for the right hair dryer . . . Or you could go online, perform a simple search and order a new product within minutes.
For this and other reasons, entrepreneurs who specialize in hair dryers often lean toward online retail rather than brick-and-mortar establishments. Online retail reduces overhead costs and allows you to sell hair dryers to a larger customer base.
But launching an online store isn't a walk in the park. To be successful, you will need a first-rate business website that features search optimization, an extensive virtual catalog and secure purchasing mechanisms. In many cases, it's worth the investment to hire a professional web designer with a proven ability to create and optimize ecommerce sites for startup SMBs.
Ecommerce Tips for New Online Hair Dryer Retailers
Ecommerce is an appealing business concept that has captured the attention large numbers of entrepreneurs, especially in the hair dryer industry. To rise above the fray, you'll need to incorporate sound ecommerce strategies into your business plan, including the following:
Visibility. Brick-and-mortar retail is based on increasing store traffic; online retail is about increasing site traffic. The idea is to make your hair dryers and product lines highly visible to consumers and hair care professionals who purchase online. As a result, online marketing techniques and SEO will take center stage in the growth of your startup.
Shipping & Logistics. Taking orders from customers is only part of the challenge involved with a successful hair dryer ecommerce operation. On the backend, you will need to develop dependable shipping and logistics routines. Remember -- you're dealing with a tech savvy customer base and a single shipping mishap can result in negative mentions about your business on Facebook, Twitter or other social media sites.
Building Trust with Ecommerce Customers. The proliferation of retail hair dryer providers on the Internet has caused many customers to be skeptical about unknown providers. To build trust with your customer base, you will need to be fanatical about protecting your customers' privacy and creating secure purchasing mechanisms. Also, educational articles with hair drying tips and suggestions can reinforce your legitimacy and build trust with prospective customers.
Best Practices for Writing a Hair Dryers Company Business Plan
Many new hair dryers business owners feel unprepared for the challenge of writing a business plan.
Fortunately, you don't have to tackle your hair dryers company's business plan by yourself. These days, there are tons of great resources and solutions available to support the business plan writing process.
If you're feeling overwhelmed, take a look at Gaebler's Business Plan Help section for a list of business plan writing resources.
Look Over the Competition
Before you open a hair dryers business in your town, it's a smart move to see how many competitors you have. We've provided the link below to help you generate a list of competitors in your city. Just enter your city, state and zip code to get a list of hair dryers businesses in your community.
How tough is the competition in the market you are considering? If the competition is too tough, you may need to think about starting the business in a different area or even start a completely different business instead.
Studying the Market
If you are interested in starting a hair dryers business, be sure to speak with somebody who is already in the business. It's very unlikely that the local competition will talk to you. What's in it for them?
Fortunately, somebody who runs a hair dryers business in a different city will be much more likely to talk with you, as long as they don't view you as a competitive threat. In fact, they are often very willing to share startup advice with you. It can take a while to find an entrepreneur who is willing to talk, but it's well worth the effort.
Where would you find a hair dryers business founder in another community?
It's not that hard. Just use the handy link below and enter in a random city/state or zipcode.
Benefits & Drawbacks of a Hair Dryers Business Acquisition
Although there are significant benefits to buying a hair dryers business (rather than launching a startup), it's important to weigh the pros and cons before you commit to a purchase scenario.
BENEFITS: Acquired hair dryers businesses should be profitable right out of the gate; they should also be capable of demonstrating a loyal customer base, brand identity and operational efficiencies.
DRAWBACKS: Acquired hair dryers businesses sometimes have entrenched processes and systems that run counter to your business objectives. If an acquisition target appears unmalleable, move on to another prospect.
Don't Rule Out Franchising
It's common wisdom that there are many benefits that come from going the franchise route instead of doing all the startup work from scratch.
Prior to making the decision to open a hair dryers business, a smart move is to investigate whether buying a franchise could help you avoid common entrepreneurial mistakes.
The link below gives you access to our franchise directory so you can see if there's a franchise opportunity for you. You might even find something that points you in a completely different direction.
Related Articles on Starting a Company
These additional resources regarding starting a business may be of interest to you.
Share this article
---
Additional Resources for Entrepreneurs