Small Business Startup
Starting a Nature Center
Always wanted to be your own boss and own a nature center? We discuss the problems that often entangle aspiring entrepreneurs.
Wondering how to start a nature center? We take you step-by-step from start to success.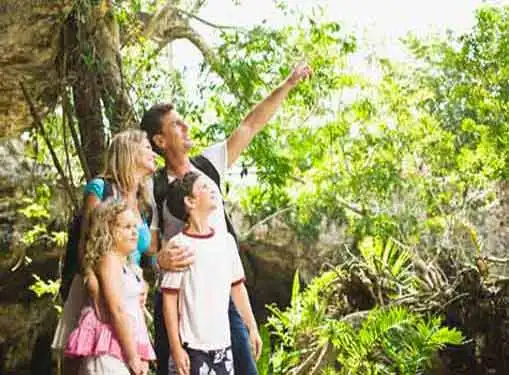 For-Profit vs. Nonprofit Nature Centers
The desire to start a nature center is admirable. The preservation of natural habitats and efforts to increase environmental awareness are important for both present and future generations of Americans.
One of the first decisions you will need to make as a nature center entrepreneur is whether to pursue a for-profit or not-for-profit business model. Although there are advantages and disadvantages to each approach, many nature center startup ultimately decide to pursue a nonprofit business structure.
As a nonprofit entrepreneur, you will have no ownership stake in the nature center. You can work in the center as an employee, but a board of directors will have oversight over the organization.
If you decide to go the for-profit route, you can maintain ownership and decision-making authority over the business. However, your revenues will be entirely dependent on ticket sales, event reservations and other income sources rather than grants or private donations.
Essential Requirements for For-Profit Nature Centers
There is no simple formula for launching a nature center since each nature center presents its own challenges and opportunities. Yet there are several essential requirements that most nature center startups have in common, including the following:
Best Practices for Writing a Nature Center Business Plan
As a startup entrepreneur, you're learning that small business ownership can be a lonely career path. That's especially true when it comes to writing a business plan – the seminal document that will shape the direction of your new nature center.
The good news is that business plan help may be closer than you think. These days, there are tons of great resources and solutions available to support the business plan writing process.
For more information, take a look at our Business Plan Help section.
Consider the Competition
Prior to opening a nature center within your community, it's worthwhile to determine how you will fit in the competitive landscape. Try our link below to find competitors in your area. After following the link, enter your city, state and zip code to get a list of nature centers in your area.
How are you going to successfully complete with existing firms? It's important that you never underestimate the competition.
Find Good Remote Business Advice
As part of your due diligence on opening a nature center, you really ought to learn from folks who are already in business. If you think owners of nearby nature centers will give you advice, think again. It'd be crazy for them to teach you the business.
Fortunately, somebody who runs a nature center on the other side of the country may be willing to share their entrepreneurial wisdom with you, as long as they don't view you as a competitive threat. Indeed, many experienced entrepreneurs enjoy offering advice to startup entrepreneurs. If you are persistent, you can find a business mentor who is willing to help you out.
Where can you find a nature center owner in another community?
Easy. Find them using our link below and start calling until you are successful.
Benefits & Drawbacks of a Nature Center Acquisition
Although there are significant benefits to buying a nature center (rather than launching a startup), it's important to weigh the pros and cons before you commit to a purchase scenario.
BENEFITS: Existing companies have proven business models and a history of profitability. They should also have some degree of brand recognition and an established customer base.
DRAWBACKS: Acquired nature centers sometimes have entrenched processes and systems that run counter to your business objectives. If an acquisition target appears unmalleable, move on to another prospect.
Explore Franchising Options
Your chances of achieving the entrepreneurial goal of avoiding failure in business are higher if you purchase a franchise rather than going it alone.
Prior to making the decision to open a nature center, it's worthwhile to assess whether buying a franchise could alleviate your startup process.
The link below gives you access to our franchise directory so you can see if there's a franchise opportunity for you. You might even find something that points you in a completely different direction.
Other Useful Articles for Startup Entrepreneurs
These additional resources regarding starting a business may be of interest to you.
Share this article
---
Additional Resources for Entrepreneurs