How to Start a Small Business
How to Start a Facilities Management Business
Starting a facilities management business can get you on the path to a secure financial future but it's important to plan out the business in detail before you start. We offer a few secrets to develop the business successfully.
Wondering how to start a facilities management business? We take you step-by-step from start to success.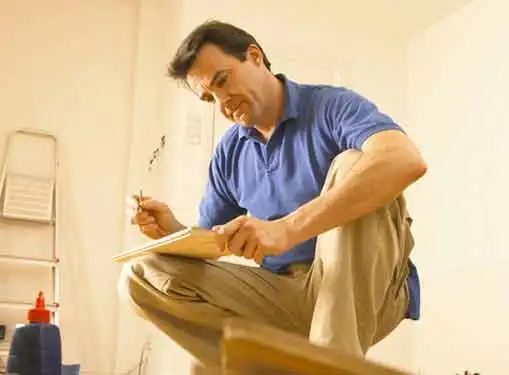 Get a few contracts with local office buildings and your facilities management startup will be off and running.
Getting a Handle on the Facilities Management Industry
The facilities management field is a deliberately broad business category, encompassing a diverse range of multidisciplinary specialties and job functions. Facility management companies provide maintenance and/or management services for commercial and industrial buildings. However, the scope of provided services varies widely, from daily maintenance tasks to the implementation of sophisticated environmental management systems.
Given the breadth of the industry, startup entrepreneurs in facilities management need to quickly assess their capabilities and identify the specializations they can deliver to clients. While some startups launch as full facilities management providers, others choose to focus on safety, maintenance, fire prevention, security, environmental compliance or other sub-fields as a gateway to the industry.
Guidelines for Facility Management Startups
Many facility management entrepreneurs dream about owning a large management corporation that caters to a high profile client list. Dreaming big is a good thing for entrepreneurs . . . But the most important thing is getting your foot in the door and getting your business off the ground as quickly as possible.
Start small. In the facility management business, there is absolutely nothing wrong with starting small. For example, instead of holding out for a management contract with a major entertainment venue, launch your business with a handful of local office buildings. As your business grows, you will learn valuable lessons and establish a reputation that makes it easier to land larger clients.
Hire strategically. While it might be nice to have an authority on green building management on your staff, a more strategic hiring approach might be to hire an individual who has above average skills in multiple management disciplines so the hire can be deployed on multiple types of job sites.
Build a portfolio. Income is great, but every client you acquire should have strategic value for your portfolio. It takes time and effort to identify, target and secure specific clients in your market. However, the payoff will be a client portfolio that demonstrates an increasing scope of responsibilities and a robust client list that can be mined for referrals.
How to Write an Effective Facilities Management Company Business Plan
A business plan isn't just another startup formality. It's a core business document that will guide your facilities management business's decisions and activities on a go-forward basis.
Accuracy and an eye for detail count when writing a business plan. To be reliable, your business plan can't include best guesses or intentional exaggerations.
The more effort you invest in the details of your plan, the greater the payoff you will receive from your efforts. As a further guide, consider what the experts say about business plan writing.
Look Over the Competition
Prior to launching a facilities management business in your town, it's worthwhile to find out how you will fit in the competitive landscape. We've provided the link below to help you get a list of local competitors nearby. Just enter your city, state and zip code to get a list of facilities management businesses in your community.
Gain a knowledge of how existing firms have positioned themselves in the marketplace, and then design your business in a way that sets you apart from the others.
Getting Advice from Experienced Entrepreneurs
As part of your due diligence on opening a facilities management business, it's essential that you learn as much as you can from somebody who is already in the business. If you think owners of nearby facilities management businesses will give you advice, think again. What's in it for them?
On the other hand, an individual who has a facilities management business in a different city can be a great learning resource for you, as long as they don't view you as a competitive threat. Many business owners are happy to give advice to new entrepreneurs. Our estimate is that you may have to contact many business owners to find one who is willing to share his wisdom with you.
Where do you find a facilities management business manager who is willing to advise you because you live in different cities?
Simple. Let your fingers do the walking by using the link below.
Guidelines for a Facilities Management Business Acquisition
It's fairly common for facilities management business entrepreneurs to gain entry through a business acquisition.
Although buying a facilities management business offers several advantages for startup entrepreneurs, there are still several key factors to consider. First and foremost, it's important to make sure the business is the right fit for your personal and professional goals.
Once you have determined that the facilities management business is an appropriate match for your goals, you will need to skillfully negotiate on price and perform a thorough due diligence process before you finalize the deal.
Explore Franchising Options
The odds of achieving your top business goals are much greater when you franchise in lieu of doing everything yourself.
As part of your process in starting a facilities management business, it's worthwhile to determine whether there are good franchise opportunities available that might increase your chances of success.
The link below gives you access to our franchise directory so you can see if there's a franchise opportunity for you. You might even find something that points you in a completely different direction.
Related Articles on Starting a Company
These additional resources regarding starting a business may be of interest to you.
Characteristics of Successful Entrepreneurs


Share this article
---
Additional Resources for Entrepreneurs