Business Ideas for Entrepreneurs
Opening a Used Furniture Business
Opening a used furniture dealers business can get you on the path to a secure financial future if you have the creativity and tenacity necessary to be a successful entrepreneur. We offer a few secrets that demystifies what it takes to be successful.
Thinking about opening a used furniture dealers business? We tell you what you need to know to get started.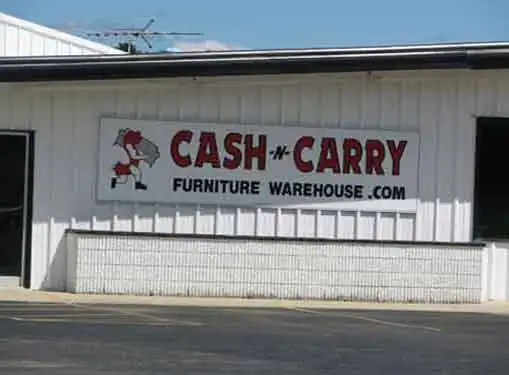 Let us help you learn how to open a furniture business.
Motivations for Launching a Used Furniture Dealership
Profit usually isn't the only motivation behind the decision to launch a small business. Although bottom line profitability is important, most entrepreneurs are driven to start a business by personal passion and a desire to make a career out of doing something they love.
Used furniture entrepreneurs aren't any different than other types of entrepreneurs. In general, startup used furniture dealers venture forth into the world of small business ownership because they possess the background, skills and desire to make a living in the secondary furniture marketplace.
Many used furniture entrepreneurs also possess furniture restoration skills, allowing them to increase the value of their merchandise and restore classic pieces of furniture that would otherwise be lost.
Business Models for Used Furniture Dealer Startups
There is no single business model for a successful furniture dealership. In many cases, the shape and scope of a used furniture startup is dictated by the owner's personal preferences, the demands of the market and business circumstances.
Affordable Retail Operation. The most straightforward way to make a living selling used furniture is to open a retail establishment geared toward the sale of affordable home or office furniture. Although the furniture needs to be in good condition and you need to manage overhead, this is a relatively turnkey retail business model with few complications.
Antique Dealership. Some entrepreneurs elect to tailor their operation to the sale of antique furniture that has been purchased from estate sales, individual collections, etc. There is more potential for profits in this business model -- but you'll need to know antiques to buy and sell at the right price points.
Auction House. An auction house can be a lively way to succeed as a used furniture seller. If you specialize in furniture auctions, it's possible to become an industry leader that attracts the best sellers and buyers in the marketplace. However, the auction racket can be complex, so you'll need to become thoroughly acquainted with auction house business strategies before you commit to this business model.
Creating a First-Rate Used Furniture Dealers Company Business Plan
It's virtually impossible for your used furniture dealers business to succeed without an effective business plan.
Accuracy and an eye for detail count when writing a business plan. Fudging the numbers is the equivalent of sabotaging your used furniture dealers business's strategic interests.
Instead, commit to creating the most precise business plan possible. If you're still not convinced, consider what the experts say about business plan writing.
Don't Ignore Competitors
Well in advance of opening a used furniture dealers business in your area, it's a good idea to see what the competition looks like. Use the link below to find competitors nearby. After following the link, enter your city, state and zip code to get a list of used furniture dealers businesses in your area.
If there's too much competition, it may be wise to consider starting the business in a less competitive marketplace.
Finding a Non-Competitive Business Mentor
If you are interested in starting a used furniture dealers business, the next step is to speak with somebody who is already in the business. It's very unlikely that the local competition will talk to you. It'd be crazy for them to teach you the business.
However, a fellow entrepreneur who has started a used furniture dealers business outside of your community can be a great learning resource for you, given that you don't compete with them in their area. In fact, they are often very willing to share startup advice with you. Our estimate is that you may have to contact many business owners to find one who is willing to share his wisdom with you.
Where can an aspiring entrepreneur like you find somebody who runs a used furniture dealers business who is willing to talk to you but doesn't live nearby?
Simply, try our helpful link below, type in a random city/state or zipcode, and start calling.
Guidelines for a Used Furniture Dealers Business Acquisition
It's fairly common for used furniture dealers business entrepreneurs to gain entry through a business acquisition.
An acquisition isn't necessarily a bed of roses. You'll need to thoroughly evaluate the factors involved with buying a business. Right away, you'll want to make sure the business is capable of meeting your ownership expectations.
If the business is right for you, the assistance of a business broker will help all of the rest of the pieces of the process fall in place and you will be well on your way to owning a proven used furniture dealers business.
Consider Buying a Franchise
The chances of achieving your top business goals immediately improve when you choose to franchise rather than going it alone.
Prior to making the decision to open a used furniture dealers business, you should determine whether franchising might make sense for you.
The link below gives you access to our franchise directory so you can see if there's a franchise opportunity for you. You might even find something that points you in a completely different direction.
Related Articles on Starting a Company
These additional resources regarding starting a business may be of interest to you.
Consideration Before Buying a Franchise


Share this article
---
Additional Resources for Entrepreneurs