How to Start a Business
Starting a Deli
Would you like to open a deli? With our primer on how to get started, you'll soon be on your way.
Wondering how to start a deli? We take you step-by-step from start to success.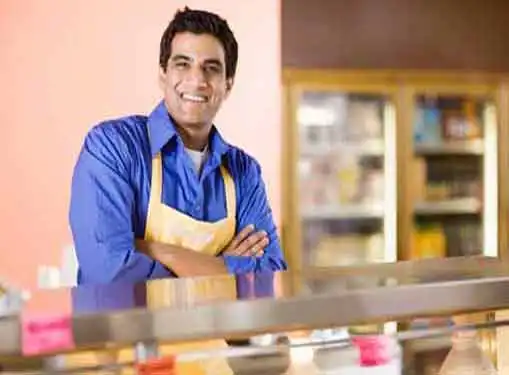 Breaking Into the Deli Business
There are several reasons why the deli restaurant business is tougher than most food-based startups. For starters, customers can be fiercely loyal to their neighborhood delis. In addition to customer loyalty issues, you'll need to compete with sandwich shops and gourmet eateries for the market segment that isn't currently attached to a true deli provider.
Yet startup deli entrepreneurs can still break into the market by offering consumers authentic deli cuisine. Homemade menu items, premium cold cuts, signature sandwiches and other tactics can be effectively employed to create a business model that differentiates your deli from simple sandwich stands and myriad other startups that are angling for your customer base.
Trends in Deli Restaurants
According to research conducted by the International Dairy-Deli-Bakery Association, today's deli consumers place a high priority on value, healthy alternatives, taste and convenience. For deli entrepreneurs interested in creating a true deli experience, that means expanding the menu to include more choices without dramatically increasing prices or wait time.
Other delicatessen trends include demand for products that can't be found at local supermarkets (a more difficult task since the advent of superstores), access to exotic ingredients (breads, cheeses, etc.) and non-homogeneity. To some degree, you'll need to execute a process of trial-and-error to determine which ingredients and menu items are most popular with local patrons.
Food Safety for Deli Startups
Food safety is a major concern for deli startups. Salmonella and food-borne bacteria can quickly transform your establishment into a cross-contamination hot zone. Cleaning and spot checking deli equipment is crucial, but you may also need to add measures like the period application of Salmonella test strips to various surfaces to your equipment maintenance and daily operational routines.
For more information about deli food safety, see the FDA's resources regarding sanitation concerns with commercial deli slicers.
How to Write a Simple Deli Business Plan
Haven't created a business plan for your deli yet? You could be in big trouble.
At Gaebler, we advise new business owners to keep your business plan simple. Ultimately, your business plan is intended to be a resource for you, the business owner.
Instead of investing countless hours in a lengthy business plan, put pen to paper now and document the essentials with the understanding that your plan will be revised as you move forward.
Tapping the Local Market for Customers
Most delis rely on local customers. Figure out what percentage of the local community will need to do business with you for you to be successful. Is that number realistic? Get educated on business site selection, and make smart decisions about where to locate your new deli.
Check Out Competitors
Before you open a deli in your area, it's a good idea to find out how you will fit in the competitive landscape. We've provided the link below to help you generate a list of competitors nearby. Complete the form by entering your city, state and zip code to get a list of delis that are close by.
Prior to opening your doors for business, be sure you fully understand the competitive landscape and where your new business will fit in.
Turning Competitors Into Collaborators
If you want to open a deli it's essential that you speak with somebody who is already in the business. If you think owners of nearby delis will give you advice, think again. It'd be crazy for them to teach you the business.
On the other hand, an individual who has a deli in another town will be much more likely to talk with you, once they realize that you are not going to directly compete with them in their community. Indeed, many experienced entrepreneurs enjoy offering advice to startup entrepreneurs. Our estimate is that you may have to contact many business owners to find one who is willing to share his wisdom with you.
Want the scoop on finding a deli manager in another community?
We can help. Follow the link below, try a few city/state combos or zipcodes, and then start calling!
Advantages of Buying an Established Deli
It's no secret that entrepreneurs have a strong impulse to build companies from the ground up.
Yet a healthier and safer strategy may be to purchase an existing deli.
Existing delis are proven operations with dependable revenue streams. And that's not to mention the fact that a purchase let's you avoid the trial-and-error mistakes that are common in startups.
Consider Buying a Franchise
Too many new business owners fail simply because they didn't take the time to explore the possibility of a franchise. As a franchisee, you'll have access to a broad knowledge base, established supply chains, proven operational processes and other resources. Today's franchises offer a range of opportunities for ambitious startups.
Just click the link below to learn more about deli restaurant franchise options.
Related Articles on Starting a Company
These additional resources regarding starting a business may be of interest to you.
Share this article
---
Additional Resources for Entrepreneurs