Entrepreneur Idea Guide
Starting a Hair Loss Clinic
Opening a hair loss clinic is an excellent entrepreneurial opportunity as long as you separate yourself from the competition. Here are tips and advice to develop the business successfully.
Wondering how to start a hair loss clinic? We take you step-by-step from start to success.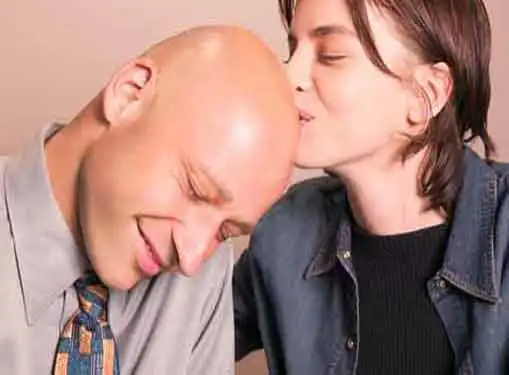 Business Opportunities in Hair Loss
Unfortunately, hair loss is a part of life. Most people lose 50-100 scalp hairs everyday, a rate that increases with age. But rather than taking hair loss lying down, many people (men and women) are taking matters into their own hands and pursuing hair restoration techniques to regain their lost locks.
Hair loss clinics have the ability to offer a range of treatment options for hair loss patients. Medical remedies such as Minoxidil and Finasteride have been proven effective in restoring hair for some patients. Others require hair restoration surgeries (i.e. hair transplants) to see desired results.
Leading hair loss clinics offer both medical and surgical treatment alternatives in a clinical environment. In many cases, clinics are owned and operated by a medical professional. However, entrepreneurs who lack a medical background can still achieve success in the hair restoration industry through skillful hiring and leadership techniques.
Expansion Strategies for a Hair Loss Startup
Good hair loss clinic entrepreneurs begin to think about expansion strategies during the startup stage. Health companies grow and that means your clinic will eventually need to expand its geographic reach, its procedural capacity or both.
The easiest way to expand the size of a hair loss clinic is to expand capacity by bringing on additional physicians. The catch is that your facility will need to be large enough to handle the additional client load.
Geographic expansion makes sense if you have already tapped out the local market. But since the addition of a new territory requires investment in a new clinical facility, you will need to make sure your new market is capable of generating enough demand to sustain a satellite location.
Tips for Promoting a Hair Loss Clinic Online
Successful hair loss clinics are skilled online marketers. Online marketing begins with a good business website. By using your website to inform patients and prospects about hair loss and the remedies your clinic offers, you can build trust in the marketplace and establish an authority presence online.
There are many other strategies that can also used to promote your hair loss clinic online. Pay-per-click ads, email campaigns, social media marketing and other tactics can all be effective. The key is to leverage quantitative assessment and evaluation mechanisms to funnel your resources toward the most productive online marketing channels.
Business Plan Mechanics for Hair Loss Clinics
Haven't created a business plan for your hair loss clinic yet? You could be in big trouble.
At Gaebler, we advise new business owners to keep your business plan simple. Ultimately, your business plan is intended to be a resource for you, the business owner.
If your time is limiting, outline the essentials of your hair loss clinic's business plan now and make a commitment to come back to it later.
Consider Competitors
Prior to launching a hair loss clinic in your area, it's essential to determine how strong the competition is. We've provided the link below to help you generate a list of competitors in your area. Complete the form by entering your city, state and zip code to get a list of hair loss clinics that are close by.
It's important to be aware of what the competition is doing. Take the time to visit the competition to properly assess their strengths and weaknesses.
A Good Source of Advice
Once you've finished assessing the competion, you really ought to talk to somebody who is already in the business. If you think owners of nearby hair loss clinics will give you advice, think again. It'd be crazy for them to teach you the business.
On the other hand, an individual who has a hair loss clinic in another town can be a great learning resource for you, given that you don't compete with them in their area. Indeed, many experienced entrepreneurs enjoy offering advice to startup entrepreneurs. If you are persistent, you can find a business mentor who is willing to help you out.
Do you know how to find an owner of a hair loss clinic on the other side of the country to talk to?
Easy. Find them using our link below and start calling until you are successful.
Advantages of Buying an Established Hair Loss Clinic
It's no secret that entrepreneurs have a strong impulse to build companies from the ground up.
However, a business purchase is nearly always the smarter ownership option.
Existing hair loss clinics are proven operations with dependable revenue streams. As an added bonus, you'll also gain the ability to headaches and hassles of startup trial-and-error.
Don't Forget About Franchising As an Option
Franchised business startups give new business owners instant access to a proven workplace routine. Solid franchise opportunities equip startup owners with training and other resources designed to streamline workflows and operations.
With many hair loss clinic franchise opportunities to choose from, we recommend visiting our hair styling franchise directory to determine which franchisors are consistent with your vision and goals for your startup.
Related Articles on Starting a Company
These additional resources regarding getting started as an entrepreneur may be of interest to you.
Buying vs. Starting a Business
Share this article
---
Additional Resources for Entrepreneurs