Starting a Business
How to Open an Adult Day Care Center
If opening an adult day care center is on your list of things to accomplish, you'll like our tips and advice on the topic.
We share some good tips on what it takes to start an adult day care center.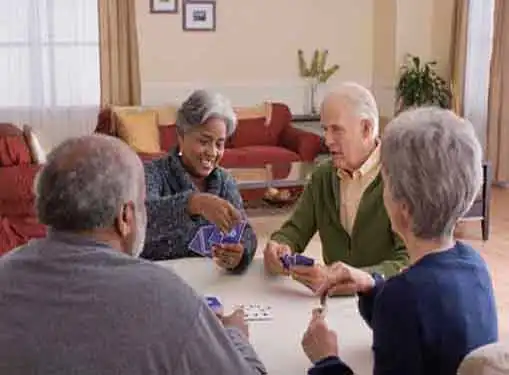 The Adult Day Care Center Market
There are several factors behind the growth of the adult day care services industry. The aging U.S. population means that there are more seniors who need non-residential supervision for up to twelve hours a day. But beyond simple math, adult day care allows seniors and their families to delay placement in a residential care facility.
Startup entrepreneurs should be careful to maintain a distinction between adult day care and adult healthcare. Adult health care facilities typically provide therapeutic services. Day care centers, on the other hand, focus primarily on lifestyle activities.
The best adult day care centers thrive based on the quality of life they provide to their clients. To compete in the current marketplace, your startup will need to be equipped with the assets and staff resources to provide a range of activities that contribute to your clients' health and overall wellbeing.
Meeting the Requirements for an Adult Day Care Startup
Adult day care facilities and programs are regulated on a state-by-state basis, so you'll need to check your state government's website for the specific startup requirements in your area. However, the National Adult Day Care Services Association (NADSA) offers some general guidelines for entrepreneurs who are embarking on a day care center startup:
Staffing. The accepted to client to staff ratio for adult day care centers is 6:1. Hiring should focus on meeting the specific requirements of your client base and could necessitate an even lower ratio based on your participants' special needs.
Social Work & Medical. In addition to a director and program staff, NADSA guidelines call for the staffing of a social worker and a RN or LPN. Even though your center won't directly provide social services or medical care, you'll need to have staff resources available to handle unexpected events as they arise. A social worker may also be able to facilitate the transition from nonresidential to residential environments.
Facilities. As a day care center provider, facility and property management is an important part of your job description. In many cases, existing spaces will need to be retrofitted to accommodate elderly clients with poor mobility and other physical limitations.
How to Write an Effective Adult Day Care Center Business Plan
It's virtually impossible for your adult day care center to succeed without an effective business plan.
Accuracy and an eye for detail count when writing a business plan. Fudging the numbers is the equivalent of sabotaging your adult day care center's strategic interests.
Instead, commit to creating the most precise business plan possible. As a further guide, consider what the experts say about business plan writing.
Evaluate Competitors
Before you open an adult day care center in your town, it's a good idea to see what the competition looks like. Try our link below to get a list of local competitors in your city. Simply enter your city, state and zip code to get a list of adult day care centers in your town.
Gain a knowledge of how existing firms have positioned themselves in the marketplace, and then design your business in a way that sets you apart from the others.
Getting Advice from Experienced Entrepreneurs
If you want to open an adult day care center it's essential that you have a conversation with someone who is in the business. If you think owners of nearby adult day care centers will give you advice, think again. It'd be crazy for them to teach you the business.
But, a person who owns an adult day care center outside of your community will be much more likely to talk with you, provided that you won't be directly competing with them. In that case, the business owner may be more than happy to discuss the industry with you. If you are persistent, you can find a business mentor who is willing to help you out.
What's the process for finding an adult day care center founder on the other side of the country to talk to?
Here's one way to do it. Just use our link below, find somebody and call them.
Guidelines for an Adult Day Care Center Acquisition
It's fairly common for adult day care center entrepreneurs to gain entry through a business acquisition.
To avoid common mistakes, it's important understand the critical factors to consider when buying a business. Right away, you'll want to make sure the business is capable of meeting your ownership expectations.
If the business is right for you, the assistance of a business broker will help all of the rest of the pieces of the process fall in place and you will be well on your way to owning a proven adult day care center.
Franchising May Be a Better Way to Go
If this is your first venture, you should consider becoming a franchisee.
If you planning on starting an adult day care center, a smart move is to assess whether buying a franchise could alleviate your startup process.
The link below gives you access to our franchise directory so you can see if there's a franchise opportunity for you. You might even find something that points you in a completely different direction.
Other Useful Articles for Startup Entrepreneurs
These additional resources regarding starting a business may be of interest to you.
Recurring Revenue Business Models
Share this article
---
Additional Resources for Entrepreneurs