Franchise Opportunities
Financial Services Franchises
Looking for financial services franchises? Why not make money while working with money? There are some fantastic financial services franchise opportunities out there, and we've got the scoop on what you should be looking at.
Increasingly, American consumers are realizing how important it is to plan for their financial futures.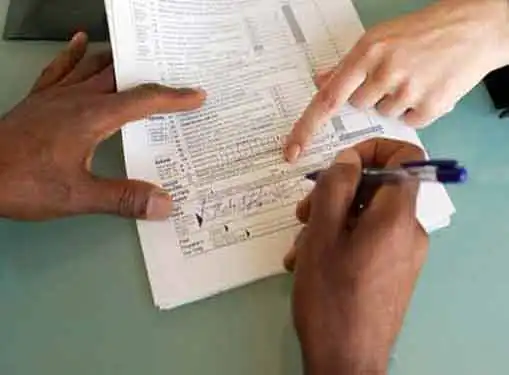 The problem is that many people simply don't have the time it takes to plan their finances themselves. The result is a massive unfilled need that financial services franchises are more than happy to meet, making them one of the more successful industries in the franchising field.
Financial service franchises provide a variety of services, all of which are geared toward making life a little bit easier for small businesses and individual consumers. Although the services provided vary by franchise, they typically offer accounting & financial reporting, tax services, investment counseling, payroll services, and general financial planning.
Specialization is not as important in the financial services industry as it is in some others. Since clients are mostly concerned with saving time, generalization can sometimes be a competitive advantage. Fiducial is a franchisor who has taken the theme of generalization to heart. Founded in 1970, Fiducial is a global provider of financial and business services to individuals and small companies. By offering a comprehensive array of financial services to its customers, Fiducial has grown to become America's largest network of professional services providers.
Despite the benefits of generalization in financial services franchises, there are also success stories to be found in franchises that specialize. Don't limit your search!
Points to Consider
Different financial service franchises cater to different kinds of clients based on the services they offer. Even many generalized franchises tend to have more success with certain kinds of clients, e.g. small businesses. Put some thought into the type of clients you are most interested in working with and plan your search accordingly.
Most financial service franchises provide franchisees with comprehensive training and support services. This is especially helpful for franchisees with a limited financial background. Although franchisor training can't replace firsthand experience, it will give you what you need to know to oversee a quality financial services operation.
Franchise Opportunities
Fiducial. Fiducial provides bookkeeping and financial management services, tax services, financial services, business counseling services and payroll services to small business owners and individuals. They are well-established in the industry with more than 500 franchise locations.
H&R Block. For over 50 years, H&R Block has been providing its clients with expert tax advice and tax preparation services. They are a recognized giant in tax-related franchises, boasting more than 12,000 U.S.-based and international offices.
Padgett Business Services. With more than 40 years experience, Padgett currently has 400 locations in North America. They offer an attractive franchise package for entrepreneurs interested in offering financial services to small business clientele.
Want to Learn about Franchise Opportunities?
Browse tons of franchise opportunities in the Gaebler Ventures franchise directory:
Gaebler Ventures Franchise Directory Categories - Alphabetical Listings
Gaebler Ventures Franchise Directory Categories - By Franchise Type
Our Directory of Franchise Opportunities now includes over 1,400 franchise opportunities. If we're missing a franchise, please let us know.
Share this article
---
Additional Resources for Entrepreneurs