Franchise Opportunities
Leisure Franchises
Looking for leisure franchises? One of the strongest trends today is our desire for comfort, and leisure franchises are all about comfort. We discuss a few things to consider before buying leisure franchises. We've also highlighted a few notable leisure franchises.
Compared to the generations before them, Americans have a lot more time -- and money -- to spend on leisure activities.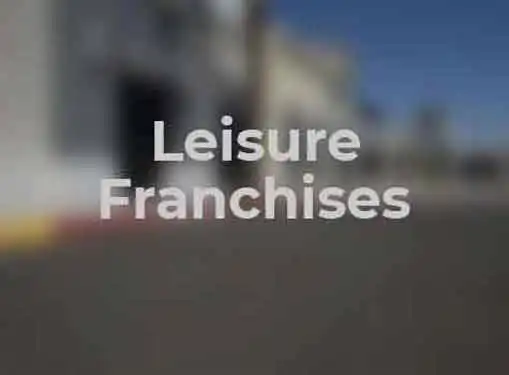 Not surprisingly, this has led to an upsurge in small businesses that cater to consumer demand for leisure products. Many of these companies have expanded their businesses through franchising and are eager to offer opportunities to new franchisees.
The leisure industry is extremely diverse with sub-specialties in areas such as entertainment, gambling, lodging, dining, sports, and other recreational activities. This translates into a wide range of franchising options. While not every leisure franchise opportunity is right for everyone, you can be assured that no matter where your interests lie there is a franchisor ready to help you get started in the industry.
Hobbytown USA is a great example of a small franchisor who has taken advantage of the variety of interests the leisure industry serves. The company was started almost thirty years ago by a husband and wife team in Lincoln, Nebraska. Their dream was to open a store to provide hobbyists with they supplies and kits they needed to make the most of their free time. As the demand for leisure products grew, so did Hobbytown. They formally incorporated in 1985 and now offer an expanded line of hobby-related merchandises in their original store and their many franchises throughout the U.S.
Like Hobbytown, many other franchisors have achieved success in the leisure industry by targeting a certain segment of the leisure market. Assess your interests and market, and then begin to explore franchising opportunities to decide which one is the best fit for you.
Points to Consider
Much of Hobbytown's success can be attributed to its ability to specialize and adapt its products to the hobby market. Although specialization is important in the leisure industry, it is possible for a business to become too specialized, offering an overly narrow range of products to a very small portion of the marketplace. Before deciding on a franchise, make sure there is enough demand for the product to make your business profitable and ask the franchisor how their products have changed over the years to adapt to changing consumer demand.
Due to the high amount of diversity in the leisure industry, franchise startup costs vary widely. If startup capital is limited, you may want to pursue leisure opportunities that require a lower overhead or a minimal initial investment.
Franchise Opportunities
Want to Learn about Franchise Opportunities?
Browse tons of franchise opportunities in the Gaebler Ventures franchise directory:
Gaebler Ventures Franchise Directory Categories - Alphabetical Listings
Gaebler Ventures Franchise Directory Categories - By Franchise Type
Our Directory of Franchise Opportunities now includes over 1,400 franchise opportunities. If we're missing a franchise, please let us know.
Share this article
---
Additional Resources for Entrepreneurs