Franchise Opportunities
Protecting My Franchise Territory
Exclusive territories in the franchising industry give franchises assurance that a direct competitor won't open up from them just a couple of blocks away. Before you buy a franchise, make sure you understand your franchising territory. Be sure to read all the fine print in the franchise contract!
One of the reasons you bought a franchise was because it offered exclusive rights to sell your products and/or services within a specified geographic territory.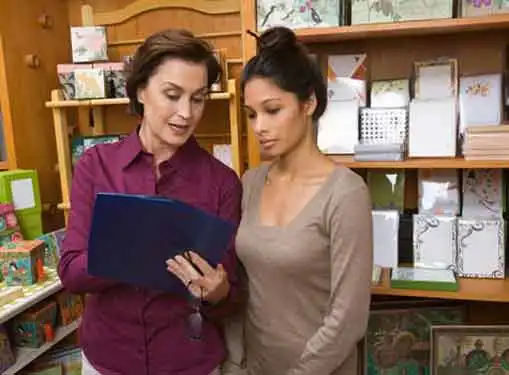 Armed with your franchise contract, you feel secure that your franchise is safe from the competitive pressures of other franchises - at least within your immediate area.
But hold on! Your franchise's territory might not be as safe as you think it is. In fact, there are a number of circumstances that underscore the need for you to take steps to secure your franchise territory.
Ambiguous Franchise Contract
The franchise contract is the most effective way to protect your franchise territory. Franchise contracts are designed to document legal details about the relationship between franchisors and franchisees. Somewhere in that contract there should be a discussion about territorial rights and exclusivity. The more details, the more protection you have against territorial infringement.
It's important that the franchise contract not only describe the boundaries of your territory, but also information about contingencies that may occur along the way. For example, does either the franchisee or the franchisor have the right to renegotiate territorial boundaries after a specified period of time? Or what happens if the franchisor decides to open a similar franchise company under a different trademark?
Overly ambiguous franchise contracts are risky. Make sure your contract contains all the information you need to protect your territorial interests.
Mergers & Acquisitions
Another scenario that could create problems for your franchise territory occurs when the franchisor either merges with or acquires a competing franchising company. Chances are the other company also has a franchise in your territory. If that franchise is now allowed to operate under your franchise's trademark, there will be two franchises now competing within the same territory - a situation that will undoubtedly impact your bottom line.
Your best protection against getting burned by a company merger is, once again, the franchise contract. The franchise contract needs to stipulate how your franchise territory will be protected if the franchisor acquires - or is acquired by - another company.
Sometimes the acquired franchise is required to pay a percentage of sales to the existing franchise within the territory to compensate for lost sales. In other instances, the franchisor may be required to shut down the other franchise or offer to sell it to you at a fair market rate. The important thing is that you are compensated if another franchise is allowed to operate in your territory.
The Bottom Line
At the end of the day, most of the actions you can take to protect your franchise territory happen before you buy the franchise. Should you find yourself in a situation in which your territory is vulnerable after the sale, your options may be limited. Regardless, it is in your best interest to know your legal rights and work with your franchisor to make your territory as secure as possible.
Want to Learn about Franchise Opportunities?
Browse tons of franchise opportunities in the Gaebler Ventures franchise directory:
Gaebler Ventures Franchise Directory Categories - Alphabetical Listings
Gaebler Ventures Franchise Directory Categories - By Franchise Type
Our Directory of Franchise Opportunities now includes over 1,400 franchise opportunities. If we're missing a franchise, please let us know.
Share this article
---
Additional Resources for Entrepreneurs