Franchise Opportunities
Carpet Care Franchises
Looking for information on carpet care franchises? You've come to the right place! We discuss carpet cleaning franchises in-depth and provide links to more detailed franchising information for a few carpet care franchises we like.
Carpet cleaning is a dirty job. Most people lack the skills, time, and desire to clean and repair their own carpets on a regular basis.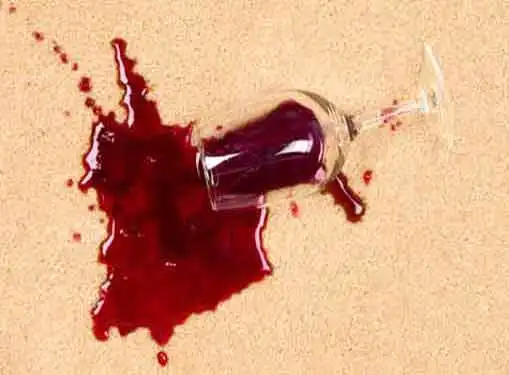 Instead, they turn to professionals to care and clean the carpets in their homes and businesses. The carpet care industry has benefited from growing consumer demand, making carpet care franchises an option worth exploring.
Carpet and upholstery cleaning is a $4.5 billion industry in the U.S. There are currently more than 40,000 providers of carpet cleaning services, most of which are small businesses. Due to the highly competitive nature of this business, it's important for would-be franchisees to do their research about the industry as well as specific franchise opportunities.
Carpet care franchises offer a wide range of carpet-related services. But unlike other industries where specialization is the key to profitability, carpet care providers usually offer their customers more than one kind of service. Some small businesses even sell carpet and provide carpet installation services in addition to cleaning and repair.
The potential for profit in this industry has also attracted the attention of some very large companies that people wouldn't typically associate with carpet care. The Sears name is one of the most widely recognized brands on the market. Always on the lookout for new business opportunities, Sears combined their expansion into the home services category with a deep cleaning carpet care business that they now offer to qualified franchisees. Sears' carpet care franchise offers the best of both worlds to small business owners. Franchisees receive all the benefits of the Sears brand name along with the degree of independence they need to make their business successful.
Points to Consider
Carpet care requires a certain amount of know-how about carpets and carpet-cleaning equipment. Starting a carpet care business from scratch can be difficult, especially if you don't have a prior background in the industry. Most carpet care franchisors have solved this problem by providing franchisees with all the training they need to clean and repair carpets like a true professional. If you're new to carpet care, it's important to make sure your franchisor offers a comprehensive training program for both you and your employees.
Carpet care franchises are often operated out of the owner's home. When analyzing the business plan for your carpet care franchise, you'll need to decide whether basing the business out of your home is a viable option. If not, then you'll need to include the cost of business space in your plan.
One of the benefits of a carpet care business is the flexibility it provides. You will be responsible for scheduling your appointments around the hours you want to work. If you have a tendency to procrastinate or don't do well setting your own hours, perhaps you are better suited to a different kind of franchise.
Franchise Opportunities
Want to Learn about Franchise Opportunities?
Browse tons of franchise opportunities in the Gaebler Ventures franchise directory:
Gaebler Ventures Franchise Directory Categories - Alphabetical Listings
Gaebler Ventures Franchise Directory Categories - By Franchise Type
Our Directory of Franchise Opportunities now includes over 1,400 franchise opportunities. If we're missing a franchise, please let us know.
Share this article
---
Additional Resources for Entrepreneurs