Franchise Opportunities
Coffee Shop Franchises
Starbucks, It's a Grind, and Caribou, to name a few. This franchising article discusses things to consider when buying coffee shop franchises. If you like coffee, coffee franchises can be a great way to make a living.
The widespread demand for coffee products has helped launch one of the most dominant buying trends of the past decade.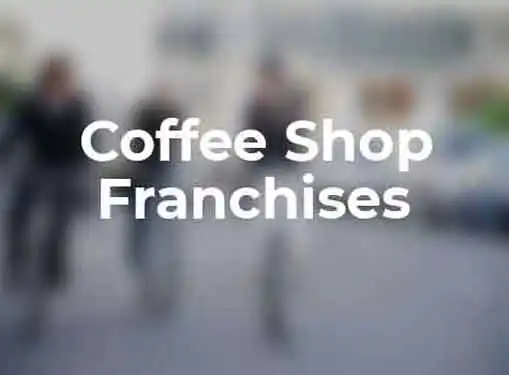 The fact that more than 77% of Americans consume coffee in one form or another has not gone unnoticed by the franchising industry. Not surprisingly, coffee houses are now one of the hottest and most popular franchise opportunities on the market.
Starbuck's has been at the forefront of the coffee house juggernaut. But it might surprise you to learn that Starbuck's does not offer franchises to individuals. Even so, there are plenty of coffee shop companies that do offer franchise opportunities to individuals, many of which are capable of giving your local Starbuck's a run for their money.
Tim Horton's is a perfect example of a coffee shop franchise that has challenged Starbuck's domination of the coffee shop market. Tim Horton's got its start in Canada in 1964. Its founder was a former professional hockey player who capitalized on his name and his ability to sell coffee and related food products. In 1974, Horton was killed in a car accident and control of the company was transferred to his partner, Ron Joyce. Recently, the Tim Horton franchise has expanded beyond its Canadian roots to penetrate the U.S. market.
Points to Consider
The coffee shop industry is not for the faint of heart. Although the market is glutted with competition, there is always room for another entrepreneur with the guts and determination to earn a profit. If you decide to purchase a coffee shop franchise, you will encounter intense competition. Know what makes your coffee shop different and be prepared to market it accordingly.
As you might expect, good coffee is vital to the success of a coffee shop franchise. As such, your franchise will only be as good as the coffee you serve. In many cases, franchisors supply coffee and other products to their franchisees. However, this isn't always the case. Make sure your franchise will be able to tap into a reliable source of high quality coffee beans before you commit to anything.
Franchise Opportunities
Want to Learn about Franchise Opportunities?
Browse tons of franchise opportunities in the Gaebler Ventures franchise directory:
Gaebler Ventures Franchise Directory Categories - Alphabetical Listings
Gaebler Ventures Franchise Directory Categories - By Franchise Type
Our Directory of Franchise Opportunities now includes over 1,400 franchise opportunities. If we're missing a franchise, please let us know.
Share this article
---
Additional Resources for Entrepreneurs