Franchise Opportunities
Fast Food Franchises
We serve up some good information on fast food franchises. Which fast food franchise is right for you? That depends. But our advice on how to evaluate fast food franchises is just right for everyone.
For quite some time, fast food has been the public face of franchises.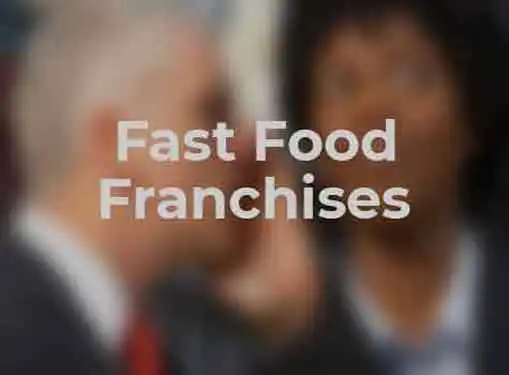 With industry giants like McDonalds and Burger King leading the way, consumers and business owners have traditionally seen fast food franchises as a reliable source for small business profit.
One of your biggest decisions as a potential fast food franchisee is whether to go with a well-known franchise or with a less-known, but equally capable one. Each has their own advantages and disadvantages.
The main advantage of a big name franchise is just that - a big name. Consumers are sometimes more comfortable buying food from a recognized franchise because they know what to expect in terms of menu selection and quality standards. However, these franchises come with more expensive price tags and more restrictions than their less familiar counterparts.
Smaller name franchises can be just as profitable as the industry giants, especially if they are competing in a market with limited dining options. In addition to smaller investment requirements, franchisees can sometimes benefit from getting in on the ground floor of a growing company. Franchisor support and services vary, especially among the lesser-known companies. Contact potential franchisors to make sure you'll get all the support you need if you make the decision to become a franchisee.
Points to Consider
Big name fast food franchises tend to be more selective than the smaller name ones because they have a larger pool of candidates to choose from. In addition to the financial investment required by large name franchises, you will be expected to have industry experience. They may help you gain that experience, but ultimately you're going to have to put some time in before they will allow you to become a franchise owner.
Depending on the market, competition can be brutal in the fast food business. You'll need a thick skin and above average initiative to succeed. If you don't possess those qualities, then you might want to consider a different franchise industry.
Franchising Opportunities
Want to Learn about Franchise Opportunities?
Browse tons of franchise opportunities in the Gaebler Ventures franchise directory:
Gaebler Ventures Franchise Directory Categories - Alphabetical Listings
Gaebler Ventures Franchise Directory Categories - By Franchise Type
Our Directory of Franchise Opportunities now includes over 1,400 franchise opportunities. If we're missing a franchise, please let us know.
Share this article
---
Additional Resources for Entrepreneurs