Franchise Opportunities
Franchise Tradeshows
Franchise tradeshows are an excellent way to compare and contrast franchise opportunities. If the franchising tradeshow is well attended by franchisors, you can literally check out hundreds of franchise opportunities in a single day. In a world where time is money, this is the best way to shop for franchise opportunities.
The decision to purchase a franchise is a big deal. Just like any other major business decision, it's important to know all the facts before you commit to anything.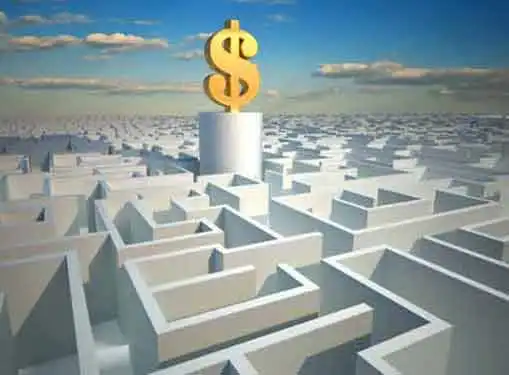 Your first step is to do a little research about franchising in general and assess how much money you have to invest. The next step is to research specific franchises to find the one that is right for you. But where do you do that?
In fact, there are several resources to help potential franchisees learn more about available franchising options. One of the most popular resources is the franchise tradeshow. Franchise tradeshows are custom-made for prospective franchisees because representatives from literally hundreds of franchisors are collected in one place with one purpose - to answer questions and recruit new franchise owners for their companies.
But before you pack your bags, you need to do a little upfront preparation to make the most of your tradeshow experience. Here are some things you need to consider before you go:
Do Your Research
It's important to do as much research as possible before you attend a tradeshow. If you've thought about franchising but never really looked into the details, then you're probably not ready for a tradeshow quite yet. Remember: A tradeshow is for entrepreneurs who are ready to take the next step and narrow down their list of potential franchisors. Unless you are at least familiar with the basics of franchising, your tradeshow experience is likely to be a disappointing one.
Know Yourself
Before you attend a franchise tradeshow, you should already know some specifics about your personal goals and financial situation. How much can you afford to invest in a franchise? What franchise industry do you find most appealing? How soon do you expect to launch your franchise? These and a thousand other questions need to be answered before the tradeshow. The more you know about yourself, the more productive you will be when you start talking with franchise reps.
Be Prepared to Ask Questions
When you get to the tradeshow, various franchise representatives will be manning booths and distributing literature to attenders. The information they distribute is a great source of information and you should gather as much as you can from as many franchises as interest you. However, some of the most important information you can gather will come from talking with the representatives and asking them questions relevant to your specific situation. Come prepared with a list of questions you need to have answered before you would be willing to sign on with any franchise.
Be Professional
If you treat your tradeshow like a vacation, don't be surprised if the franchise reps treat you like a tourist. For serious franchisees, a franchise tradeshow is all business. That means you need to dress and act like a professional. As a franchise owner, you are the public face of the parent company. It only makes sense that franchisors will take you much more seriously if you come across as someone who is likely to take franchise ownership seriously. Distribute business cards to franchisors and follow-up with the ones that interest you after you have returned from the tradeshow.
Want to Learn about Franchise Opportunities?
Browse tons of franchise opportunities in the Gaebler Ventures franchise directory:
Gaebler Ventures Franchise Directory Categories - Alphabetical Listings
Gaebler Ventures Franchise Directory Categories - By Franchise Type
Our Directory of Franchise Opportunities now includes over 1,400 franchise opportunities. If we're missing a franchise, please let us know.
Share this article
---
Additional Resources for Entrepreneurs