Franchise Opportunities
Home Services Franchises
The need for reliable, in-home services is on the rise, and that's paving the way for some great franchise opportunities in home services franchises. Franchisors like Club Z and Visiting Angels offer excellent home services franchises that can jumpstart your career as an entrepreneur.
The time crunch on American families has created the need for businesses that provide reliable, in-home services.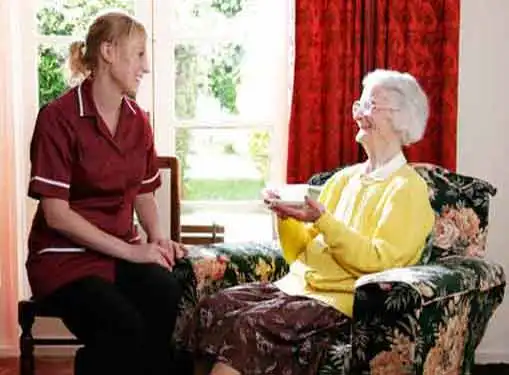 Convenience is the driving force behind home services, an industry with a virtually limitless variety of business and franchise opportunities. If it can be done in a home, there's a good chance there's already a franchise that will help you earn a profit doing it.
Doing business in customers' homes creates some special challenges, but it also offers some benefits. Since the work is done exclusively off-site, franchisees can save money on space - a competitive advantage over competitors who provide their services from a storefront. Home service franchisees also have the ability to build closer relationships with their customers than do other types of businesses. By working in homes, employees establish a level of trust with their clients, which translates into customer loyalty down the road. One of the more creative home service franchises is Club Z. Recognizing the need for educational assistance services delivered in a convenient format, Club Z provides in-home tutoring services for school-age kids. The company tutors in all subject areas including music, foreign languages, and computers, using a staff of teachers managed by a regional director. By staying alert to the needs of the marketplace, Club Z has found an effective way to keep costs down and profits up for its franchise owners.
One method for narrowing down your list of potential in-home franchises is to make a list of the kinds of home service activities that interest you. Working down your list, begin to research the franchise opportunities that exist in each area and go with the one that fits best with your goals and circumstances.
Points to Consider
Managing a home services franchise can be challenging because your employees and work functions are spread out over a wide area instead of in a centralized location. This can make it difficult to effectively supervise your staff and assess their performance. Make sure your franchise has a system in place to overcome these challenges and ensure the services your employees provide live up to your company's high standards.
Although your business takes place outside of a business location, policies and procedures still need to be adhered to. That's why it's important to ensure that both your employees and customers are aware of your franchises policies and procedures before you go to work.
Franchise Opportunities
Want to Learn about Franchise Opportunities?
Browse tons of franchise opportunities in the Gaebler Ventures franchise directory:
Gaebler Ventures Franchise Directory Categories - Alphabetical Listings
Gaebler Ventures Franchise Directory Categories - By Franchise Type
Our Directory of Franchise Opportunities now includes over 1,400 franchise opportunities. If we're missing a franchise, please let us know.
Share this article
---
Additional Resources for Entrepreneurs