Franchise Opportunities
Opportunities In International Franchising
International franchising is more risky than domestic franchising, but there's a world of opportunity out there. Whether you are a franchisor or a franchisee, international franchising could put you on track to achieve your business and personal goals beyond your wildest dreams. But, be sure you understand some of the differences between international franchising and domestic franchising.
The growth of franchising in the U.S. has made franchises a popular option for companies interested in expansion as well as for new entrepreneurs looking to get their feet wet in the small business marketplace.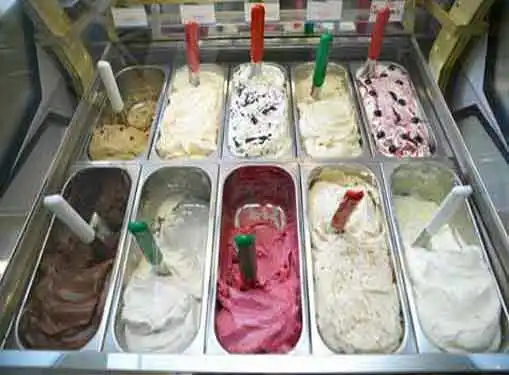 In an effort to expand their reach even farther, many companies have moved beyond America's borders into the world of international franchising.
International franchising has proven itself to be highly effective - and profitable - for both franchisors and franchisees alike. However, the success of international franchising has not come without its share of challenges and struggles. Unlike domestic franchising, international franchising requires an added level of expertise, primarily around issues involved with doing business in an unfamiliar cultural context.
The good news is that the challenges of international franchising are not insurmountable. Regardless of whether you are a current business owner exploring the possibility of franchising your company internationally or a potential new business owner interested in opening a franchise abroad, you can take advantage of opportunities in international franchising by addressing a few issues upfront.
Risk
International franchising is inherently more risky than domestic franchising. There are a number of reasons for this. First, international franchising often requires domestic-based franchisors and franchisees to operate outside of their normal comfort zones. Old assumptions may no longer be valid as international business owners are forced to muck their way through unfamiliar markets and regulations. The risk comes in dealing with the many unknowns you are sure to face.
Another reason why franchises abroad are riskier than franchises at home is that you will undoubtedly be forced to rely on the assistance of indigenous partners and advisors to make your franchise a success. You can mitigate this risk by employing people with international experience, but it's still a risk nonetheless.
Cultural Issues
International franchising also requires a heightened sense of cultural awareness. This can be difficult to achieve, particularly if you have little or no firsthand experience in the country in which you are doing business. Many international franchisees seek out an indigenous partner who is very familiar with the country's people and culture. Similarly, international franchisors often employ indigenous advisors who help them better understand the many cultural issues they will face.
Adaptation
Undoubtedly the transition to international franchising will require a certain amount of adaptation on your part. To respond to cultural differences, most companies find that they need to make small changes to the products and services they offer to be competitive in the global marketplace. For example, a McDonalds in America and a McDonalds in Europe will offer slightly different menu options based on the market demands of their consumers. As a franchisor, be aware of opportunities to adapt your product line. Likewise, franchisees should communicate the need for perceived changes to their franchisors.
Want to Learn about Franchise Opportunities?
Browse tons of franchise opportunities in the Gaebler Ventures franchise directory:
Gaebler Ventures Franchise Directory Categories - Alphabetical Listings
Gaebler Ventures Franchise Directory Categories - By Franchise Type
Our Directory of Franchise Opportunities now includes over 1,400 franchise opportunities. If we're missing a franchise, please let us know.
Share this article
---
Additional Resources for Entrepreneurs