Franchise Opportunities
Photography & Video Franchises
Photography and video franchises are all the rage. Before buying photography and video franchises, be sure to read this article. Plus, take a look at our featured photography and video franchises.
Businesses in the photography and video industry don't just sell photos, they sell memories.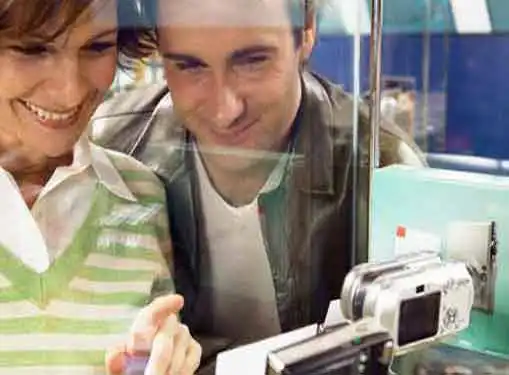 People are willing to pay good money to capture those memories. As a photography and video franchise owner, your job will be to help them do it.
Photography and video franchises are wonderful opportunities for people who love to take pictures. Although you don't necessarily need to understand the intricacies of things like shutter speeds, synchronization, focal length, or depth of field, a working knowledge of photography certainly helps. Technological advances have made this even more important as digital is beginning to overtake traditional film formats. Not only do today's photographers need to be familiar with the equipment used in digital imaging, but they also need to understand the various ways those images can be reproduced in prints and electronic form.
Many photography and video franchisors have been effective in catering to a specific segment of the marketplace. Instead of providing photography services to a broad spectrum of clients, these businesses market their services to certain venues such as weddings, athletic events, or schools. This gives them the ability to hone their skills and build a reputation within their area of expertise, resulting in a competitive advantage over other, less-specialized businesses in the marketplace.
The Sports Section is an example of a photography franchisor that has used specialization to their advantage. Although they provide photography services for a wide range of clients, they specialize in photographing sports teams and athletic events. They also sell products (e.g. custom plaques and certificates) related to their photos. With more than twenty years experience in the industry, The Sports Section now offers franchise opportunities throughout the U.S. and Canada.
Points to Consider
The best photography franchisees have a passion for the art of photography and video imaging. Franchisors will provide you with the training you need to get started. But what they can't give you is passion - that part's up to you! If photography isn't something you're interested in, then photography and video franchising probably isn't your best franchise option.
You'll need more than skill behind the lens to succeed in photography franchising. Photographic expertise is only part of the equation. You'll also need to develop skills in marketing your services. Once again, your franchisor can help get you started, but the footwork of marketing your business is going to fall on your shoulders.
Franchise Opportunities
Want to Learn about Franchise Opportunities?
Browse tons of franchise opportunities in the Gaebler Ventures franchise directory:
Gaebler Ventures Franchise Directory Categories - Alphabetical Listings
Gaebler Ventures Franchise Directory Categories - By Franchise Type
Our Directory of Franchise Opportunities now includes over 1,400 franchise opportunities. If we're missing a franchise, please let us know.
Share this article
---
Additional Resources for Entrepreneurs