Franchise Opportunities
Evaluating Franchise Opportunities
Franchising statistics show that the success rate for franchise-owned businesses is very high, but not all franchises are created equal. So, how do you evaluate franchise opportunities? What criteria should be used to compare franchise opportunities? How do you know if a particular franchise is right for you? This article has all the answers to your franchising questions.
The process of narrowing down a list of possible franchise opportunities to the one that is right for you can be a harrowing experience because so much is riding on your decision.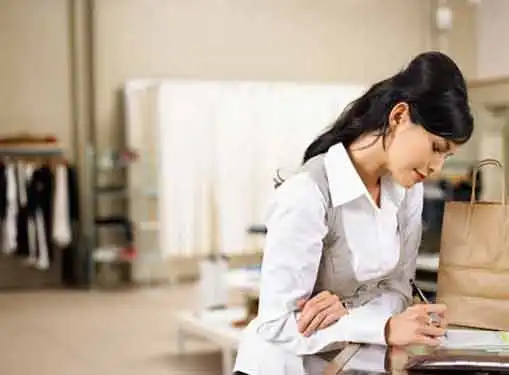 The right franchise can offer you years of enjoyment and profitability. On the other hand, the wrong franchise can quickly become a never-ending nightmare for you and your family. That's why it's important to know how to evaluate franchise opportunities when they arise.
Ultimately, only you can determine the questions you need to ask prospective franchisors. However, there are some questions that simply cannot be ignored. Those questions include the following:
What is included in the franchise fee?
It is absolutely critical to have a thorough understanding about what is - and isn't - included in the fees you will pay to the franchisor. This includes information about training programs, site development, advertising, and ongoing operational assistance. You should also understand whether there will be additional royalties or fees moving forward and the services you can expect from the franchisor along the way.
How much profit can you expect to earn from the franchise?
Prospective franchisors should be expected to provide you with a preliminary or pro forma estimate of net earnings. But more than that, they should also be able to provide you with average net earning data from their other franchisees. If your pro forma figures are significantly lower than the average franchisee, then you need to understand the reason why.
What are the territorial restrictions? How many other franchisees are in your vicinity?
Territory is a major concern in franchising. Chances are your franchisor will limit the number of franchisees in a given geographical vicinity. Ask the franchisor to provide you with a franchise density map and if exclusivity is a concern, make sure to receive written guarantees that you will be given exclusive rights in your territory.
Are there any financing options?
Many franchisors provide financing for their franchisees. Ask for details about your franchisor's financing program and compare it with other lenders in your area. The franchisor's financing terms may be better or worse than other lenders. It's up to you to find out.
How will you receive inventory and supplies?
In many cases, franchisors supply franchisees with the inventory and products they need to do business. It's important to inquire about how you can expect to receive those supplies as well as how much they will cost. Order lead time and a current price list are a couple of important issues you'll need to address.
What is the franchisor's current financial and legal status?
When you buy a franchise you are entering into a long-term partnership with a franchisor. It is incumbent upon you to determine the long-term viability of that relationship by researching the franchisor's current condition and future potential, including its legal and financial status. To do that, ask if the franchisor has any lawsuits pending against it and review the company's financials.
Want to Learn about Franchise Opportunities?
Browse tons of franchise opportunities in the Gaebler Ventures franchise directory:
Gaebler Ventures Franchise Directory Categories - Alphabetical Listings
Gaebler Ventures Franchise Directory Categories - By Franchise Type
Our Directory of Franchise Opportunities now includes over 1,400 franchise opportunities. If we're missing a franchise, please let us know.
Share this article
---
Additional Resources for Entrepreneurs