Franchise Opportunities
Home Inspection Franchises
We help you inspect home inspection franchises, with an inside look at what you need to consider before buying a home inspection franchise and a few suggestions on home inspection franchises that are worth evaluating.
Riding the wave of new and existing home purchases, the home inspection franchise industry has experienced somewhat of a boom in recent years.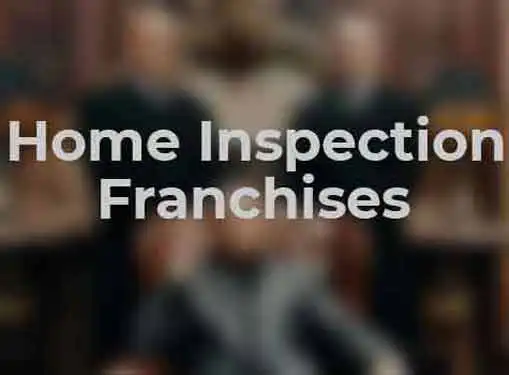 Reports indicate that nearly 90% of homes require a home inspection prior to purchase. Needless to say, high quality home inspection services are in high demand.
The most important prerequisite to owning a home inspection franchise is a desire to help homeowners make an informed decision about their purchase. Some states have legal parameters regulating the home inspection process and some states don't. That's why it's important to find an established home inspection franchisor with a history of success in the industry.
Ameri-Spec Home Inspection Services is an example of a franchisor with the background and qualifications to get your business off to a great start. Founded in 1986, Ameri-Spec began by offering interior, exterior, and structural inspection services for homeowners. In 1996, the company became part of the ServiceMaster organization, which created opportunities for co-branding and discounts on services from partner companies. Operating under the umbrella of ServiceMaster, the Ameri-Spec name continues to provide an assurance of quality to its customers and franchisees.
Regardless of which company you choose to franchise with, it's imperative to do your research and ask questions to make sure the franchisor is reputable. At a minimum, make sure to inquire about the company's history, number of franchises, and average profit per franchise.
Points to Consider
Many people think you need prior construction experience to buy a home inspection franchise, but that isn't necessarily the case. Franchisors usually provide training and support for new franchisees. Another option might be to partner with someone who does have construction experience.
Home inspection companies frequently network with real estate agents and others who have the ability to supply them with fresh customers on a regular basis. Talk to your franchisor about ways to create networks to market your business.
Franchise Opportunities
Want to Learn about Franchise Opportunities?
Browse tons of franchise opportunities in the Gaebler Ventures franchise directory:
Gaebler Ventures Franchise Directory Categories - Alphabetical Listings
Gaebler Ventures Franchise Directory Categories - By Franchise Type
Our Directory of Franchise Opportunities now includes over 1,400 franchise opportunities. If we're missing a franchise, please let us know.
Share this article
---
Additional Resources for Entrepreneurs