Franchise Opportunities
Ice Cream Shop Franchises
Interested in ice cream shop franchises? Smart move. We give you the inside scoop on things to consider before buying an ice cream shop franchise, and we highlight a few ice cream shop franchises that we think are interesting.
Under the right circumstances, an ice cream shop franchise can be a "sweet" deal for potential franchisees.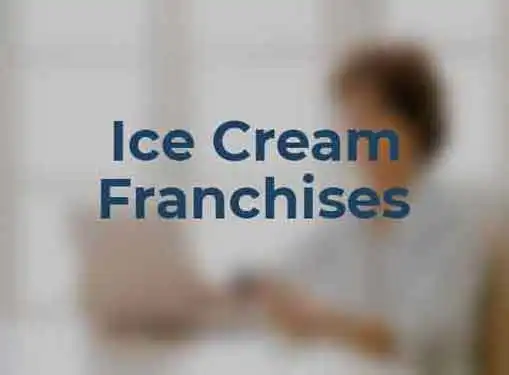 One of the things that is particularly attractive about these kinds of franchises is that the product - ice cream - can be market-tested in advance to determine its potential for long-term success. In some cases, franchisees can also rely on the reputation of existing ice cream brands to predict the success of their franchise should they choose to buy into the brand.
However, there are also some drawbacks to ice cream shop franchising, not the least of which is the changing tastes of American consumers. Unlike some other food-related franchises, the ice cream industry has a reputation for unpredictability. Tastes are fickle, and today's hot franchise might be tomorrow's big loser.
An example of an ice cream franchising trend that turned sour was the recent upsurge of frozen yogurt franchises. For a time, these franchises were on the cutting edge of ice cream franchising. But when consumers grew tired of their product, frozen yogurt franchisees were stuck in a business with a rapidly dwindling customer base.
Even so, some ice cream franchises have managed to adapt to market trends in the ice cream industry. In 1934, Tom Carvel opened his first ice cream shop in Hartsdale, New York. Since then, the company he founded has successfully led the way in adapting ice cream products to meet changing customer demands. Today, Carvel distributes its ice cream products in its own stores and franchises as well as in secondary markets such as grocery stores.
Despite the volatility of the ice cream shop industry, there are experienced franchisors out there who have demonstrated an ability to adapt to changing consumer tastes. When exploring franchise opportunities, make sure to ask your franchisor how they have adapted their products in the past and how they plan to do so in the future.
Points to Consider
Many people believe the current smoothie trend to be similar to the recent frozen yogurt trend, i.e. a passing fad that could potentially leave smoothie shop owners vulnerable down the road. If you plan to invest in a smoothie franchise, make sure you talk to your franchisor about an exit strategy and discuss how the business could be adapted to offer new products.
Before buying any ice cream-related franchise, be sure to conduct a taste test of the products your store will offer. Ask friends and acquaintances to give you an honest assessment of the product's viability and factor their responses into your decision.
Franchise Opportunities
Want to Learn about Franchise Opportunities?
Browse tons of franchise opportunities in the Gaebler Ventures franchise directory:
Gaebler Ventures Franchise Directory Categories - Alphabetical Listings
Gaebler Ventures Franchise Directory Categories - By Franchise Type
Our Directory of Franchise Opportunities now includes over 1,400 franchise opportunities. If we're missing a franchise, please let us know.
Share this article
---
Additional Resources for Entrepreneurs