Franchise Opportunities
International Franchises
International franchises have become one of the fastest-growing franchise areas as the world recognizes the benefits of franchising and franchises look to expand globally. Before buying an international franchise, be sure to read this article. Plus, take a look at our featured international franchises.
International franchising offers a unique opportunity for entrepreneurs to tap into the potential of the rapidly expanding global marketplace.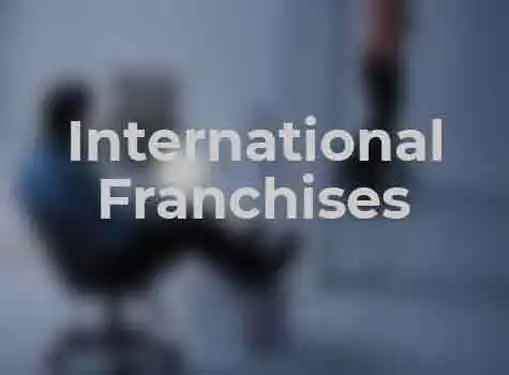 Potential franchisees reap the benefits of business systems with proven profitability in foreign markets, as well as the security of working with a franchisor who has already addressed the sometimes complicated issues involved with doing business outside the U.S.
In theory, nearly every franchise holds international franchising potential. But in reality, not every franchisor offers international opportunities to its franchisees. There are a number of reasons why a franchisor may or may not engage in international franchising. First, not every product or service is capable of earning a profit in foreign markets. Some products and services are well-suited to American consumers, but fall flat internationally.
Also, international franchising requires a certain amount of infrastructure and expertise to be effective. It takes time to adapt the franchise to foreign markets and to build the relationships that will be vital to the company's franchisees (e.g. relationships with suppliers). Therefore, many franchisees may have plans for international expansion even though they don't currently have any locations outside the U.S.
Other franchisors, however, have successfully plunged into international franchising and regularly offer international opportunities to qualified business owners. Below is a list of Entrepreneur's top five international franchising opportunities for 2005.
Points to Consider
Franchisors offer their franchisees a great deal of assistance in establishing their new businesses abroad. However, the success of your business will still largely depend on your ability to turn a profit in a potentially unfamiliar business environment. Do your research and make sure you are up to the task before you opt to go international with a franchise.
Many international franchisors find it helpful to partner with someone who is familiar with doing business in their franchise's host country. Talk to your franchisor about locating potential partners for your franchise.
Franchise Opportunities
Want to Learn about Franchise Opportunities?
Browse tons of franchise opportunities in the Gaebler Ventures franchise directory:
Gaebler Ventures Franchise Directory Categories - Alphabetical Listings
Gaebler Ventures Franchise Directory Categories - By Franchise Type
Our Directory of Franchise Opportunities now includes over 1,400 franchise opportunities. If we're missing a franchise, please let us know.
Share this article
---
Additional Resources for Entrepreneurs