Franchise Opportunities
Travel, Cruise, & Hotel Franchises
Looking for travel, cruise, and hotel franchises? You can make a vocation out of vacation! We discuss a few things to consider before buying travel, cruise, and hotel franchises. We've also highlighted a few travel, cruise, and hotel franchises that we think are worth looking at.
Travel franchisees come from all walks of life, but they all have one thing in common -- a desire to share their love of travel with others.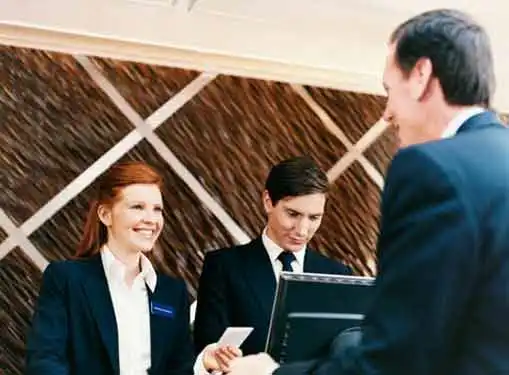 Franchises in this industry are a great way for travel-loving entrepreneurs to get started in small business. With the training and support of an established franchisor, new owners can quickly get their franchise off the ground and start building their business.
Travel franchises come in a variety of forms. Some franchises make trip recommendations and help travelers nail down arrangements like flight and hotel reservations. Others focus on a specific segment of the travel market or a specific service such as lodging. There are even some travel franchises that specialize in providing health or other advice for people traveling to exotic locations.
CruiseOne has achieved its success in the rapidly-growing cruise industry. Founded in 1992, CruiseOne is now part of the world's largest cruise retail company. Excellent cruise line relationships coupled with progressive and innovative marketing provide franchise owners with a set of tools designed to help them succeed in this highly competitive industry. Whether it's planning family reunion cruises or corporate meetings at sea, CruiseOne delivers what the company describes as "high tech with high touch" service.
With such a wide variety of options at your disposal, it's important to thoroughly research a number of potential franchise opportunities before you choose the one that is best for you.
Points to Consider
If startup funds are in short supply, you may want to consider franchise opportunities that can be run out of your home. Not all franchises fit into this category, but many do. The bottom line savings can be substantial, and can give you the capital boost you need to make your franchising dreams a reality.
Most travel franchises rely heavily on technology in researching and booking travel arrangements. If you are not comfortable using technology on a regular basis, then the travel franchise industry may not be the right business for you.
Franchise Opportunities
Want to Learn about Franchise Opportunities?
Browse tons of franchise opportunities in the Gaebler Ventures franchise directory:
Gaebler Ventures Franchise Directory Categories - Alphabetical Listings
Gaebler Ventures Franchise Directory Categories - By Franchise Type
Our Directory of Franchise Opportunities now includes over 1,400 franchise opportunities. If we're missing a franchise, please let us know.
Share this article
---
Additional Resources for Entrepreneurs